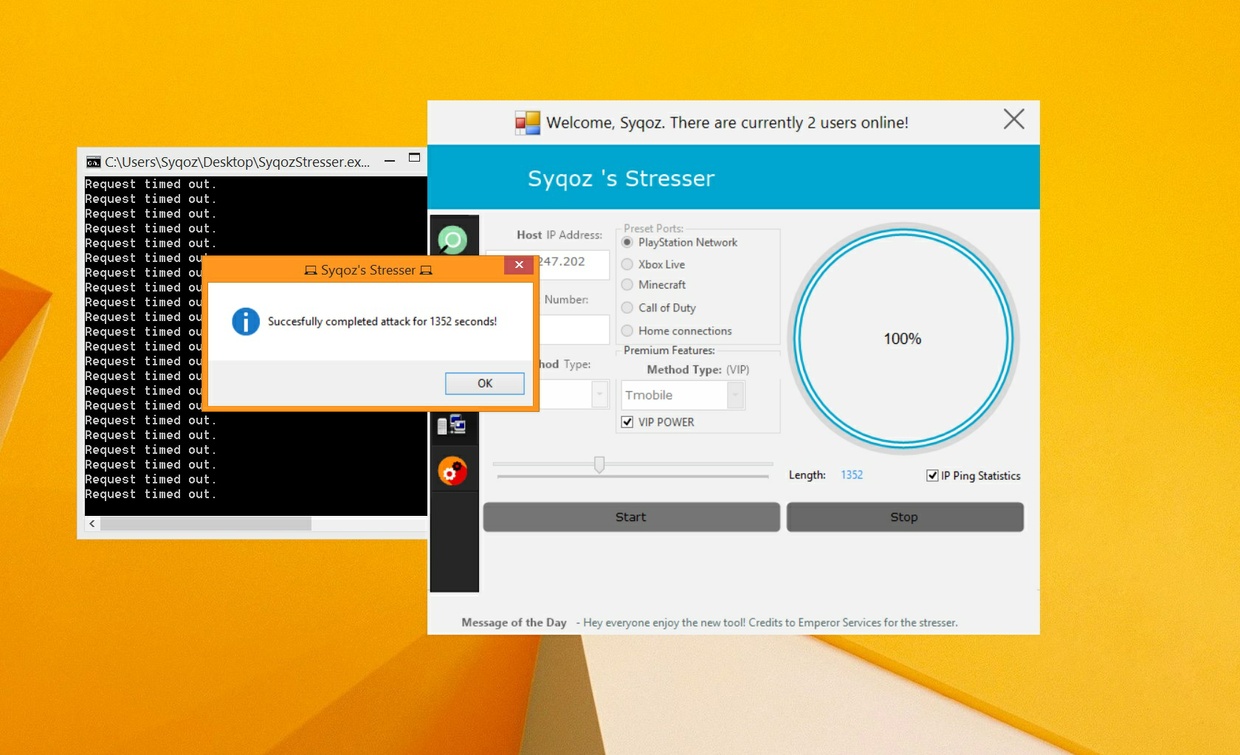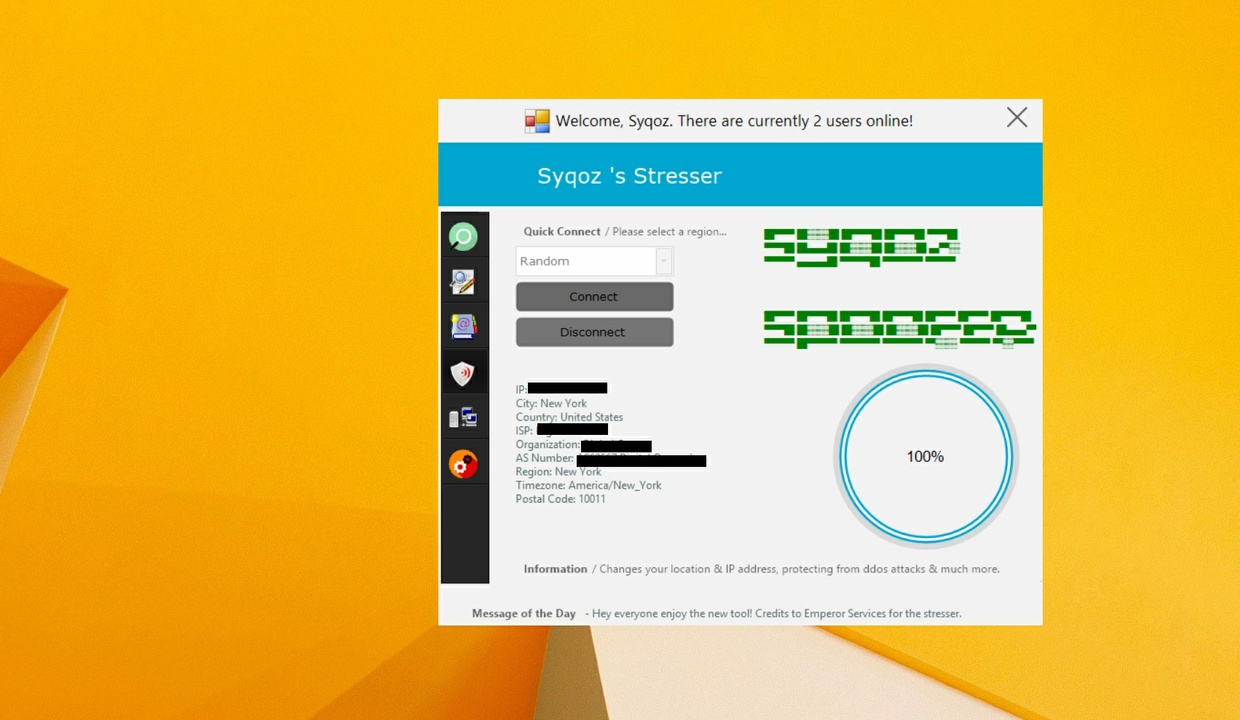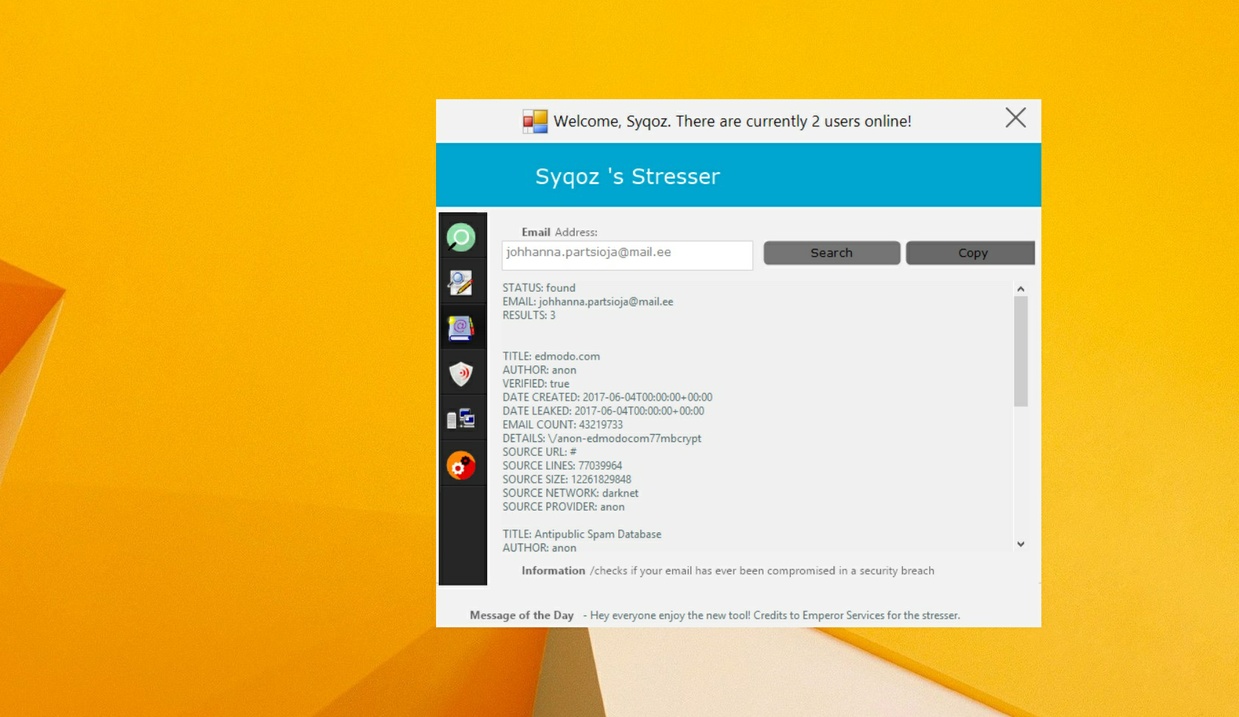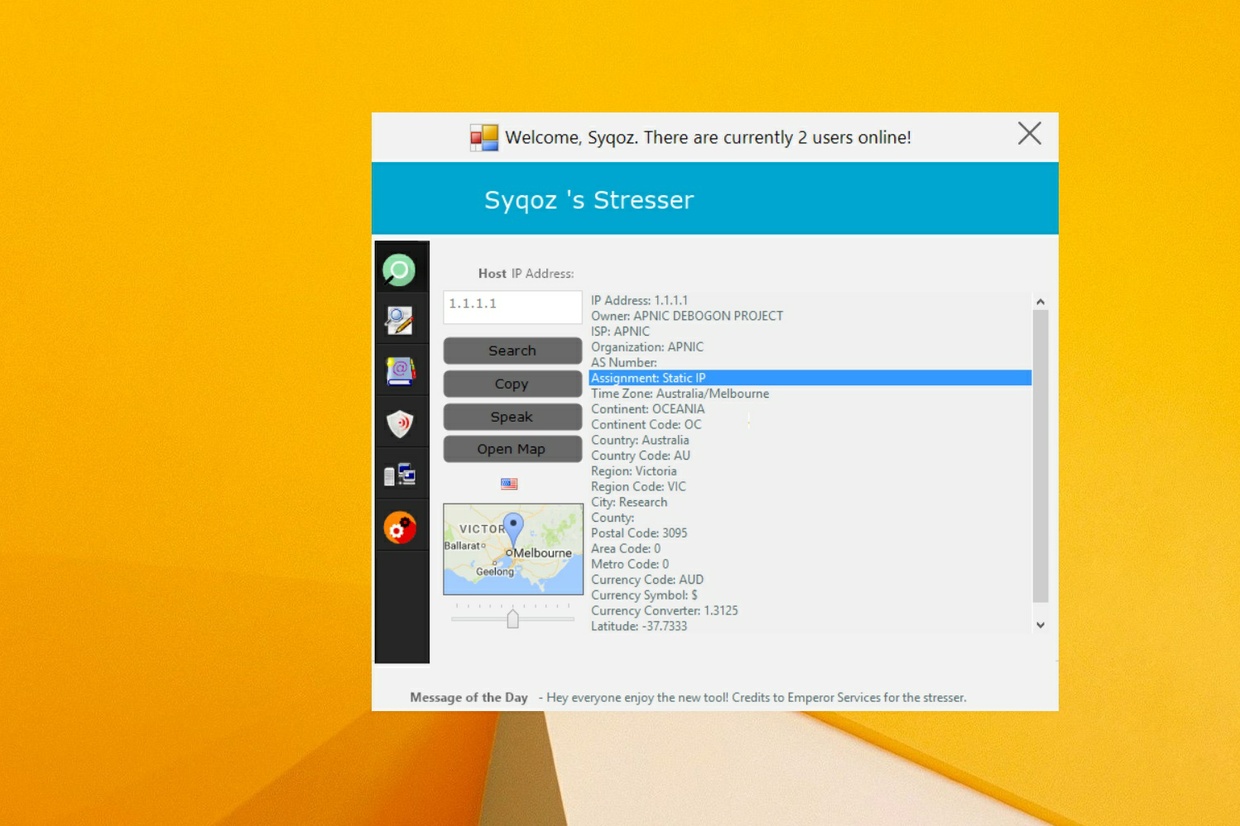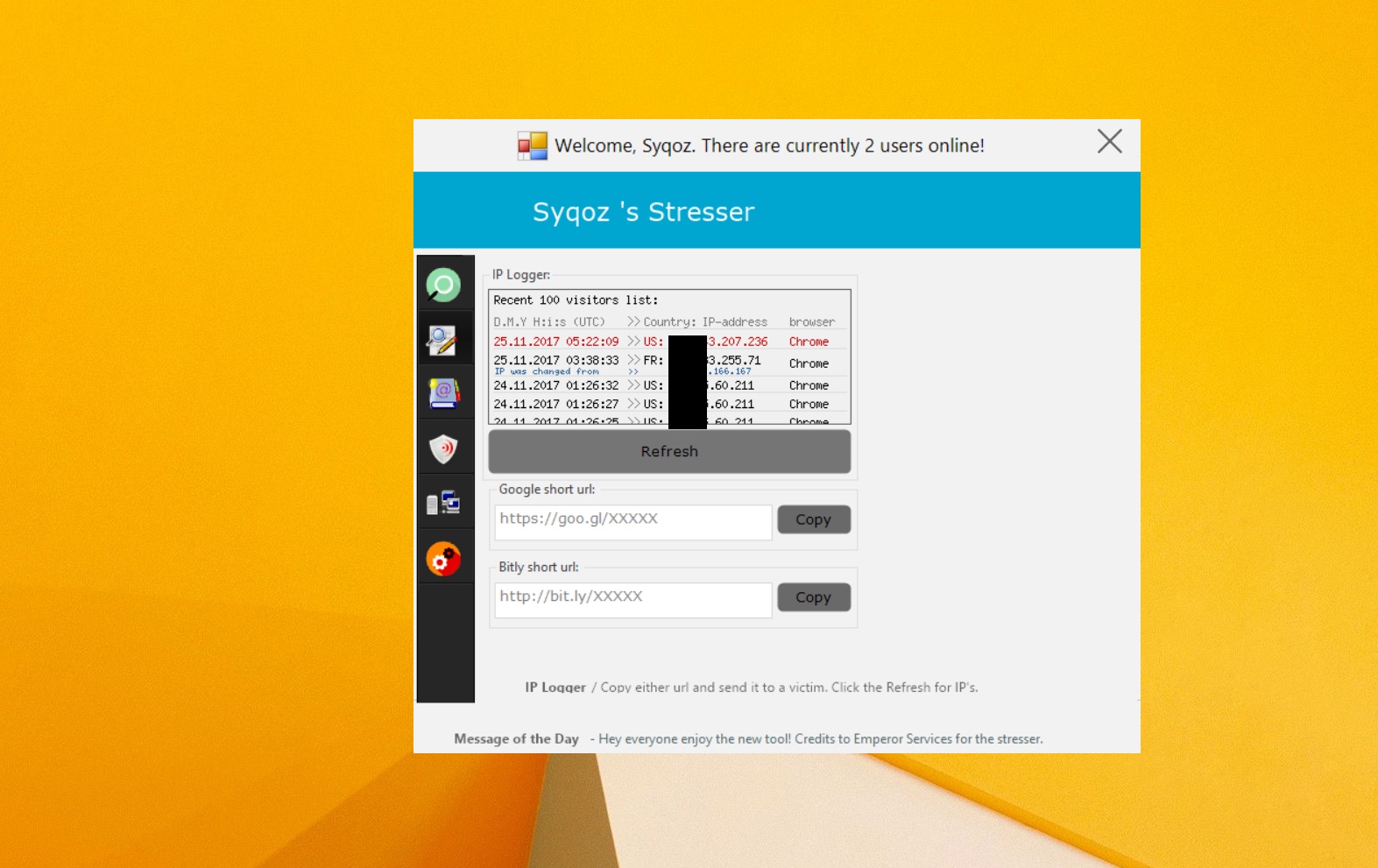 Syqoz Stresser
Syqoz's Stresser Now on Sale! 
---
Syqoz Stresser multi-tool has finally been released! I hope all our clients enjoy our newly added features, I've been working on this project since early 2015 & have continued to work on it till this day bringing faster and more efficient features to the program. Please message me if you have any questions before purchasing because I do not offer refunds! This is a new version of the program more efficient and faster and is as shown in the picture. This tool is offered for monthly members/subscriptions only. For custom, plans DM me on Instagram Syqoz.

---


$11.75 one month - NO VIP Boot: 400 sec


$15.75 one month - NO VIP Boot: 600 sec


$19.99 two months - NO VIP Boot: 900 sec


$45.25 six months - YES VIP Boot: 1200 sec


$79.99 yearly - YES VIP Boot: 1800 sec


$120.00 lifetime - YES VIP Boot: 3600 sec


---
You'll get a 1.1MB .EXE file.
More products from Syqoz