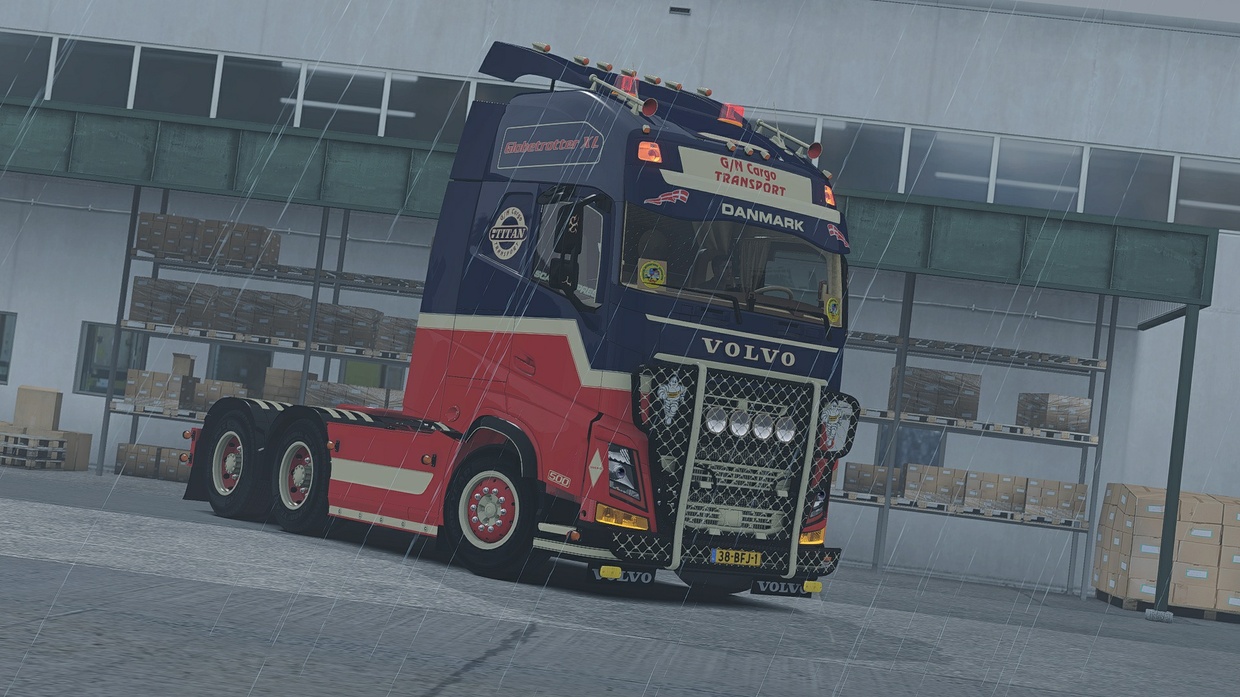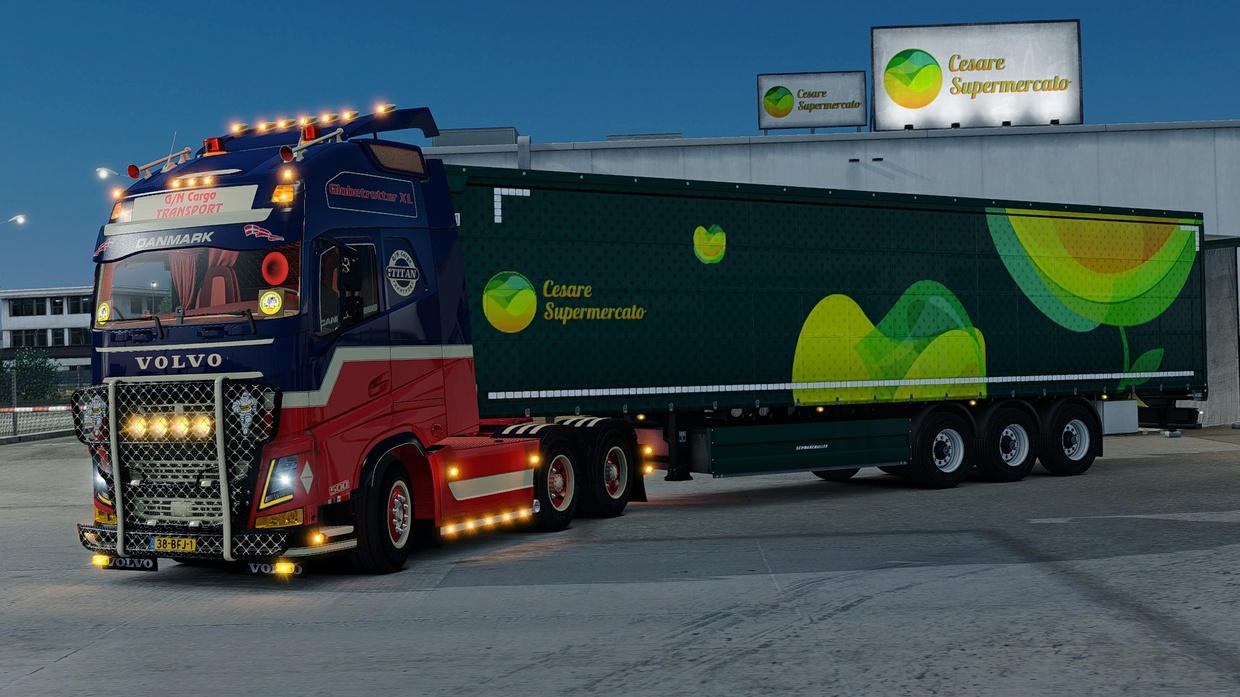 Volvo FH4 6x4 GN Cargo Transport
Programs used:
3Ds Max 2018;
Photoshop CC2018;
Illustrator CC2018;
Zmodeler 3;
Made by Alang7™ in collaboration with Emre.
High quality poly model with high quality skins and ambient occlusion textures. The truck is dual UV mapped. The truck has his own flares, plus some tuning parts available at the ETS2 store. Check the video if you want to see what's on it.
If you want to see more pictures, please follow this link:
https://www.flickr.com/photos/alang7/
The mod is a bit heavy, so I do not recommend it if you run with a low-end PC. The SCS archive is crypted, and the PMG/PMD's are closed. The mod will be updated if needed. If someone leak, re-sale, or share it, I will stop updating it, and I will not give a full support anymore.
The mod works great on latest patch.
If there is any issues, please leave me a message here.
You'll get a 379.3MB .SCS file.
More products from Alang7™