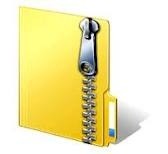 IT599
Assignment Grading Rubric
Project Option
Course: IT599 Unit: 2 Points: 150
Assignment 2
Outcomes addressed in this Assignment:
All Students:
Evaluate industry trends or recent peer reviewed articles and their relevance to your selected topic.
Project Option:
Produce an IT project plan.
Course Outcomes:
IT599-2: Systems Analysis and Design: Develop efficient, effective, and secure systems solutions.
IT599-4: Project Management: Manage scope, schedule, and resources to deliver quality information systems projects.
Note: In this class, you will either exercise a project option or a thesis option. You are to select the option that you have decided to work on for the entire class and complete part of that option each week.
Project Option
Purpose
It is important that by this point you have settled on a role and a project idea. As you know, the project can be a real one or a simulated one. This Assignment is very important, as it requires a lot of planning. The Implementation plan creation is where you take the time to think through your project activities, timelines, budget, risks, communications, etc. while also thinking about how much time you have to devote to the project.
Pay close attention to the Assignment instructions as they are different based on the role you picked. Try hard not to get behind and good luck!
Assignment Instructions
IT Project Implementation Plan
Produce an IT implementation project plan based on the approved project you selected in Unit 1. The submitted plan should be of sufficient detail. Included in the plan should be an overview of the proposed project (per the project proposal), the development of a WBS including tasks, durations, dependencies, predecessors, milestones, and resources (IT Project Managers will use Microsoft Project™, IT Specialists can use Microsoft Project or another tool), the identification of the critical path, a risk management plan, a quality plan, and a communications plan.
You will also determine your role: IT Project Manager or IT Specialist. If you pick the IT Project Manager role, your project will have a budget of $250K.

You'll get 1 file (158.6KB)