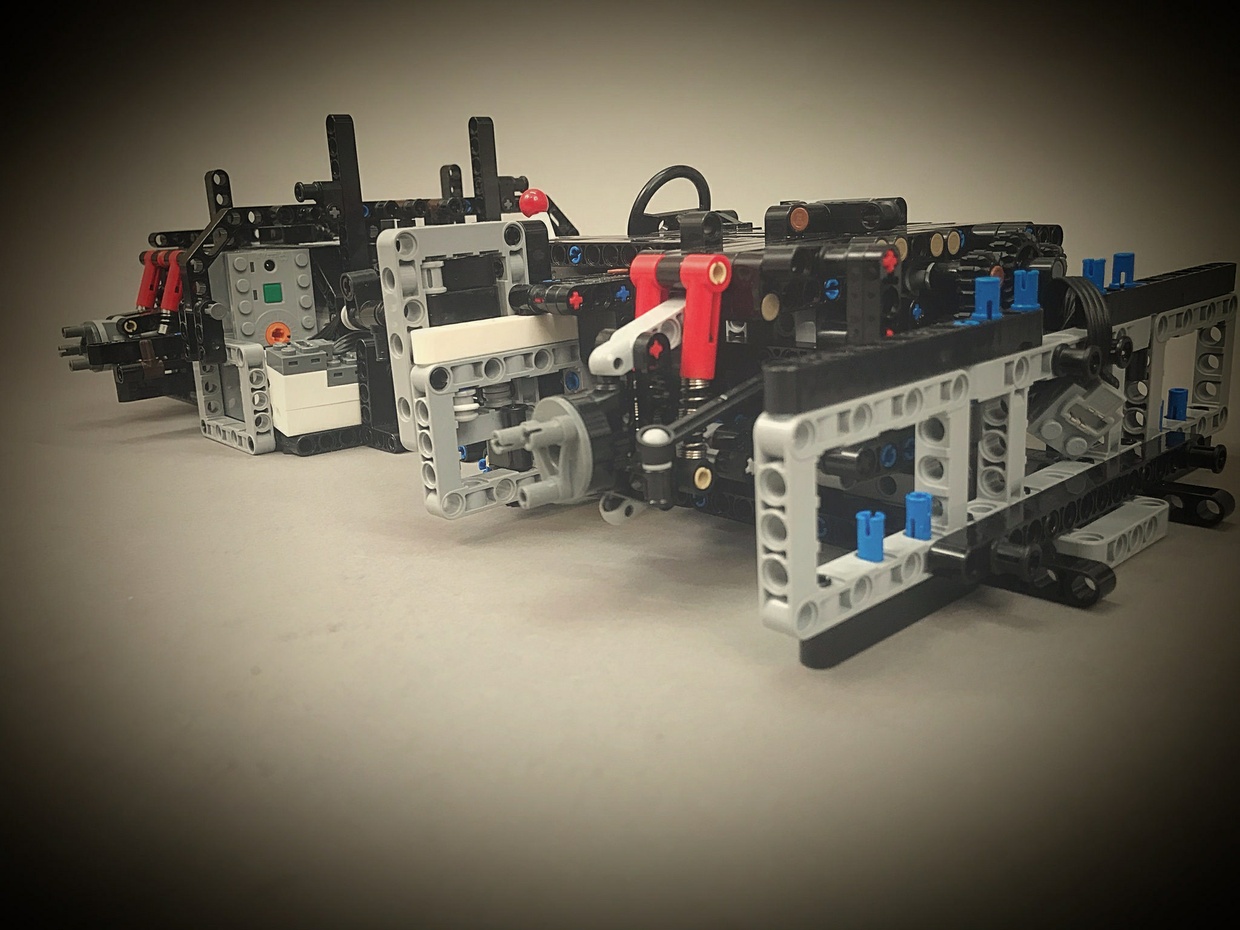 Acura NSX GT3 Framework
ENGINEERING IS AN ART. Equal parts rational and emotional, engineering is at its best when the tension between these sides results in harmony.
Flickr:
https://flic.kr/s/aHskvSNFP8
Instagram:
https://www.instagram.com/loxlego/
Such was the vision for NSX GT3.
This project began with the intention on designing the fastest 1:8 scale car in my lineup. With the two battery packs and 2 S-bricks the power to the XL motors doubled, and had enough torque to double up on the gearing. I'm proud to say the gears have never skipped once. The bodywork is 3/4 studs off the ground with ultra tight suspension. Two m-motors are tucked into the main console, each powering a single door. Easy battery access, V6 motor gears up 5x faster than ever, adjustable seats & steering, working steering wheel powered by servo motor. This framework can be used by a new builder to create what ever bodywork he/she would like. This car shape is very similar to an Audi R8, Ferrarri 488 and many many more racecars.
You'll get a 452.0MB .PDF file.
More products from LOX LEGO