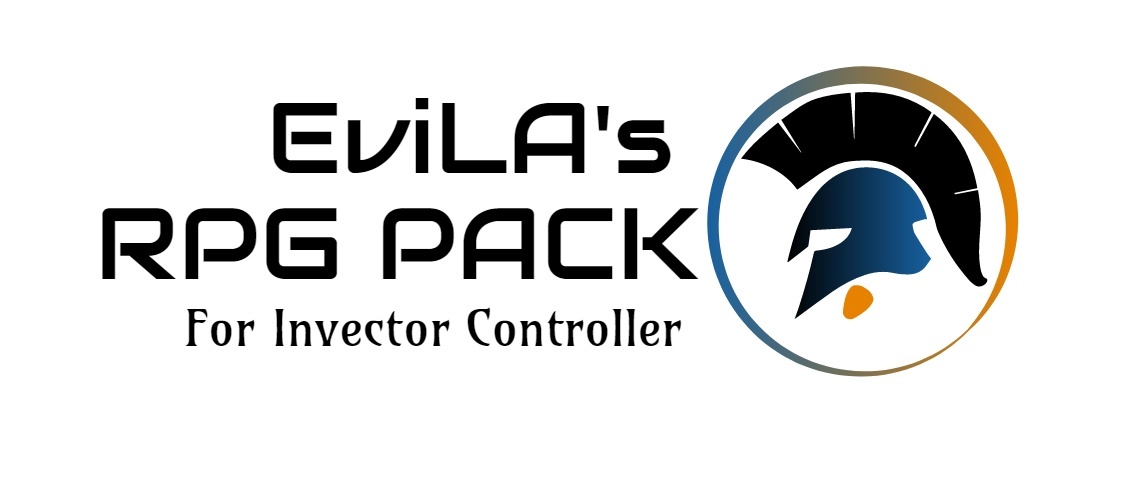 EviLA's RPG Pack for Invector
The RPG pack for Invector from EviLA's Assets is a collection of systems and scripts meant as a starting point for those of you trying to build an RPG on your own.
|| MINIMUM REQUIREMENTS ||
---
The following Unity versions are supported 
Unity 5.6.4
Unity 2017.1
Unity 2017.1.2
Unity 2017.2
Unity 2017.3
Invector Melee Combat (v2.3) or Shooter Template (v1.2)
|| FORUM THREAD || 
---
http://invector.proboards.com/thread/352/premium-evilas-pack-invector-paid
|| FEATURES ||
---
1.
A quest system
that allows you to add different quests to your game and modify them with several attributes to create variety and uniqueness among quests.
2.
A runtime spawning system
that works hand in hand or without the quest system above, to help you spawn enemies on meshes and terrains.
3.
A vendor system
, where you create sellers for various items. The vendor system comes with a currency system as well. 
4.
A cross scene save/load system
, that helps you save and load your game. It is very extensible and requires a moderate level of scripting knowledge to work with. cCurrently supports saving inventory, chest states, animations etc etc etc and you can extend it to work for what you want by customizing.
5.
An experience system
, which comes with two different prebuilt levelling/experience functions with the ability extend and add your own. It is extensible but requires a moderate level of scripting knowledge to work with.
6.
A stat system
that comes bundled with the experience system, where you're able to set specific trends, for certain properties of the player or items that can be improved upon leveling up. For example player health or weapon damage, stamina costs etc. Fall off curves can also be determine how a trend behaves as the player levels up.
7. 
A menu system
 that works with the scene save/load system
---
All of the scripts will be continuously supported and updated in correspondence to all updates to Invector controller.
If any third party integrations are needed, I'll be happy to take a look and see what I can do if I own the asset.
Extract the package into the Invector folder and read through the documentation on how to do the installation.
Note that refunds will not be entertained unless the reason is absolutely valid. At the end of the day you will have both the asset and the money. Which isn't fair on the asset developer. Sorry for any inconveniences caused by this. If the asset doesn't work for you, let's sort it out over the forum or a skype call :) Cheers!
You'll get a 3.7MB .UNITYPACKAGE file.
More products from Tharindu Wickramasooriya