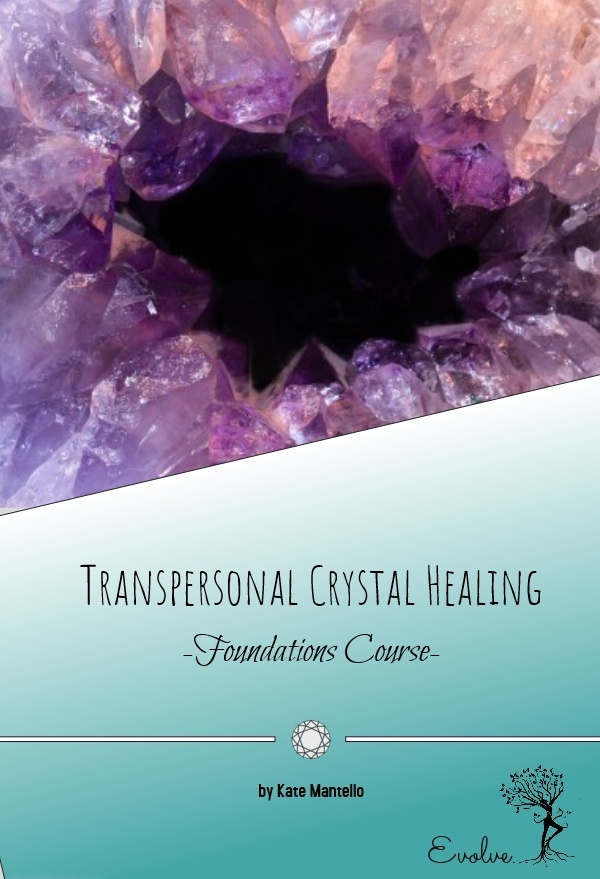 TRANSPERSONAL CRYSTAL HEALING - FOUNDATION COURSE
FOUNDATION COURSE IN TRANSPERSONAL CRYSTAL HEALING

Start learning about Crystal Healing Today!

This course is for anyone:
- Wanting to turn their Crystal passion into Crystal practice 
- Wanting to sample our Practitioner courses risk-free
- Curious about how Transpersonal Healing & Crystal Healing work together
- Wanting an activity-based learning experience 

ABOUT THE COURSE:
This course is designed for those who want to learn more about Crystal Healing and are not sure if they are ready to commit to one of our professional-level courses.  It includes a selection of some key learning modules found throughout our professional courses and introduces students to the concepts behind Transpersonal Crystal Healing. Each module has suggested hands-on activities for you to try at home to help integrate the theory into practical skills.  If you decide to enrol in our Level 1 Practitioner course later, then your $59 investment is deducted from your Level 1 course fee.

DURATION:
This course is untimed and has no minimum or maximum course duration.

COURSE CONTENT:
MOD 1    WHAT IS TRANSPERSONAL CRYSTAL HEALING?    
MOD 2    THE PHYSICS & METAPHYSICS OF CRYSTAL HEALING   
MOD 3    SELECTING CRYSTALS       
MOD 4    ATTUNING TO YOUR CRYSTALS       
MOD 5    UNDERSTANDING HOW TRAUMA MANIFESTS IN THE BODY      MOD 6    THE 9 CHAKRA SYSTEM
MOD 7    CRYSTALS & THE CHAKRAS  
MOD 8    ATLANTEAN & LEMURIAN CONNECTION TO CRYSTALS       
MOD 9    CRYSTALS IN EVERYDAY LIFE
MOD 10  METAPHYSICAL HEALING PROPERTIES OF 14 CRYSTALS  
MOD 11   A CRYSTAL LAYOUT TO TREAT ANXIETY & STRESS
MOD 12   A CRYSTAL LAYOUT TO SUPPORT TRANSITION & CHANGE

You will receive a 61 page downloadable PDF course manual containing 12 study modules. You can then complete our free online exam to receive a PDF Certificate of Completion.

No catch. No gimmicks.

Just authentic knowledge-sharing.


*******************************

TERMS:

1. You have 3 months from date of purchase to redeem your $59 discount on our Level 1 course. 
2. Does not include crystals
3. This is not a professional-level qualification.
4. This sale is final and not refundable 


Gratitude.
You'll get a 2.1MB .PDF file.
More products from Evolve Holistic Healing