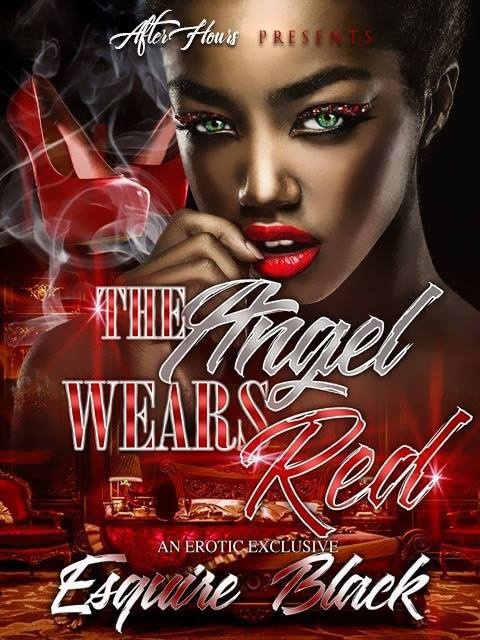 The Angel Wears Red
Arrington "Redd" Reddick is a dominating, braggadocios, sexual deviant who doesn't take no for an answer and hasn't had to. Whatever Redd wishes to have, Redd gets with extras on top. When a chance meeting lands him in front of an ebony goddess who is just screaming to be his submissive, Redd pounces on her.

Adrian Pollard is new to the city of Colorado Springs, Colorado and when her lack of sexual stimulation from her new husband grows, she finds herself working out her sexual urges through her gym membership. She befriends a beautiful woman who takes her under her wings and becomes her Master in everything "The Lifestyle" has to offer. The satisfaction her husband fails to give her, she gets tenfold from Master Dee and her parties. After she is acquainted and sexually ravished by the fierce ,tanned, Italian tailored, sex God Redd she has heard many stories about, she is ready to give him her all.

The steamy sex, the companionship, and his brute dominance makes the whirlwind romance speed directly into a love affair that no one thought was possible. Add in another couple dying for their attention and affection, a Master who's not so ready to release her Lil Bit to the awaiting beast, and devastating secret that could spin their world on its axis makes for one drama filled soap opera.

Will Redd settle down and finally leave his devilish ways for love? Will Adrian finally leave her dead end marriage and become the angel who presides over Arrington's heaven? Will sex be the only thing that fuels their fire or will love conquer all challenges?
You'll get a 398.4KB .PDF file.
More products from 6914912534850038