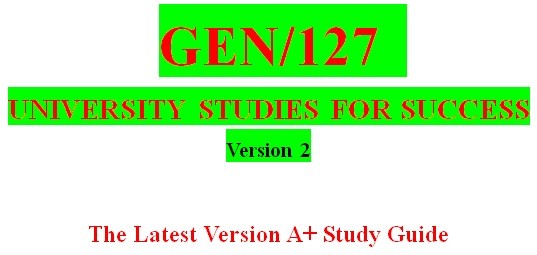 GEN127 Week 7 Academic Writing Integrity
https://uopcourses.com/category/gen-127/
GEN127 Week 7 Academic Writing Integrity
Instructions
Review the Plagiarism Tutorial. Complete the CWE Plagiarism Mastery Test. Attach a copy of your results and answer the questions below (approximately 75 word responses for each question) in a Microsoft Word document.
- What is plagiarism?
- How can you avoid plagiarism?
- What are the consequences of plagiarizing at the University of Phoenix?
- What impact does avoiding plagiarism have on academic writing integrity?
Submit your results and answers to these questions to the Assignment Files tab above.
You'll get 1 file (24.5KB)