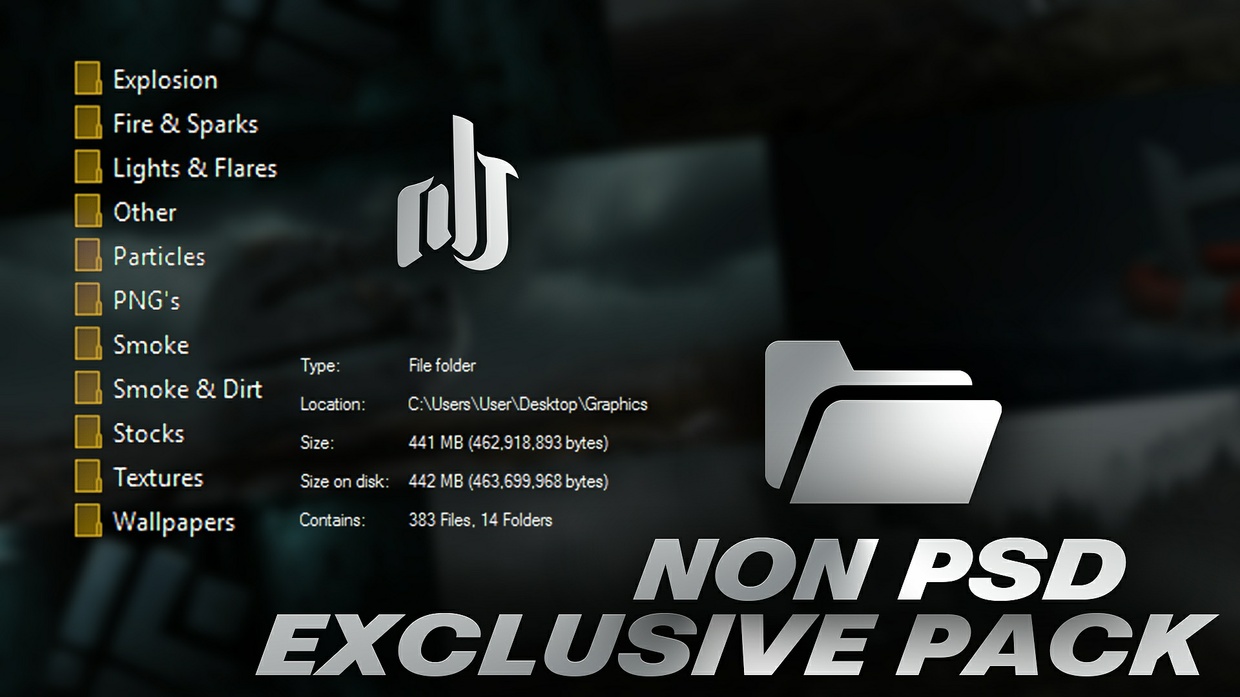 Non PSD Exclusive Pack
This is my all new exclusive pack that i have been using for the past year and what i have been updating and now i am bringing it to you for a good price as in this pack it has the essential stocks to help you improve your graphics, i have decided to not make it a psd pack because some pc's cant handle large photoshop files and its just an easy drag and dop. If you have any questions regarding the pack please just tweet at me. 350+ Stocks!
Twitter:
https://twitter.com/a1fys
Portfolio:
http://alfies.portfoliobox.net/
Store:
https://sellfy.com/alfys
£12
You'll get a 401.9MB .RAR file.
More products from Alfie