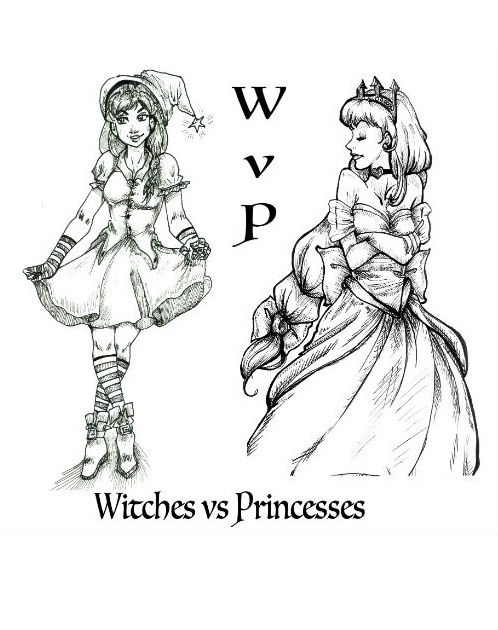 WvP (Witches vs Princesses) stage play script PDF
WvP (aka Witches vs Princesses) is a fun comedy stage play script for all ages.  There are tons of wacky fairy tale characters for young actors to have fun with. It is for a large cast of 15 to 22 females and 1 to 7 males. 

But hidden in the humor is a message and a good lesson as explained in the final scene:

 

AUTHOR

I believe that ends our tale.

 
NARRATOR

And in this story we did not fail,

 
AUTHOR

To teach you a thing or two.

 
NARRATOR

About what you should or shouldn't do.

 
AUTHOR

Greed makes you blind to tricks and traps.

 
NARRATOR

And gets you cages like some kind of rats.

 
AUTHOR

And a random act of kindness wins in the end.

 
NARRATOR

And now friendships are on the mend.

 
AUTHOR

Chose not selfish things or anything gory.

 
NARRATOR

Instead go in peace and remember this story.
You'll get a 147.9KB .PDF file.
More products from freedrama