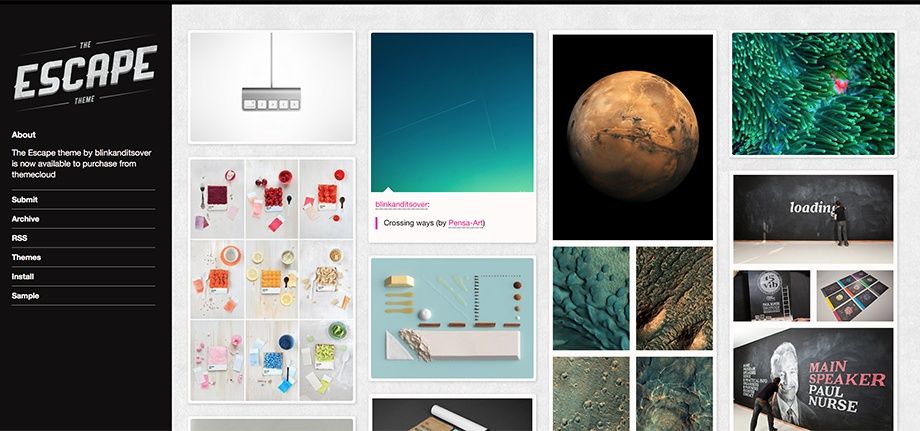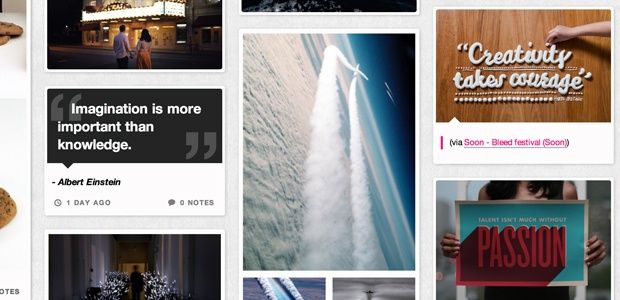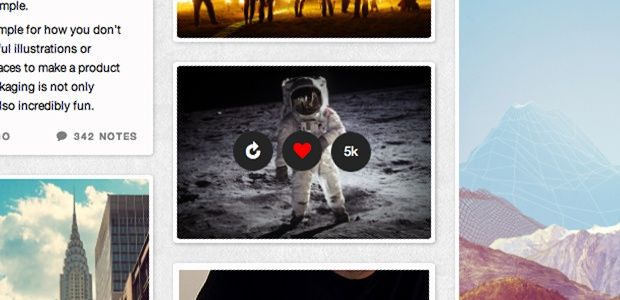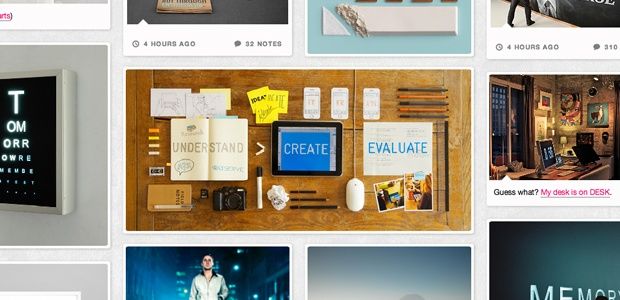 Escape - Sidebar based multicolumn tumblr theme
Check out our demo here!
http://escape-theme.tumblr.com/
Introducing Escape by blink and its over. You might just forget you're looking at your tumblr. Every single pixel has been thought about during the design process. Every negative point from Narnia and Infinite has been used to make Escape in to the best theme created by blink and it's over. Small, Medium or Large posts - The theme is able to fit the posts on to the screen regardless of size. If you resize the screen the posts will move around to fit perfectly on the web page. 1 Column mode - Tick this option to activate the 1 column theme mode. Custom background image or color - You can either upload a Background image or select a custom color. Background images will be repeated if they are smaller than the users screen. Post Gradient - Allows you to have a nice gradient effect on the hover of your photos. Show photo hover buttons - You have the option to show the reblog, like and notes on the hover of photos. Sidebar background - You can set a different background colour for your sidebar. Show captions on home page- You can either show or hide captions on the home page (perfect for a minimal tumblr theme) Disqus comments - Enter your disqus id to activate comments on your permalink page Facebook comment permalink - Tick this to activate Facebook comments on your permalink page. Like and reblog posts from home page - This feature allows any visitor to your blog to like or reblog a post without having to visit the permalink page. When a user hovers on a post they will see a like and reblog icon.
You'll get a 6.0MB .ZIP file.