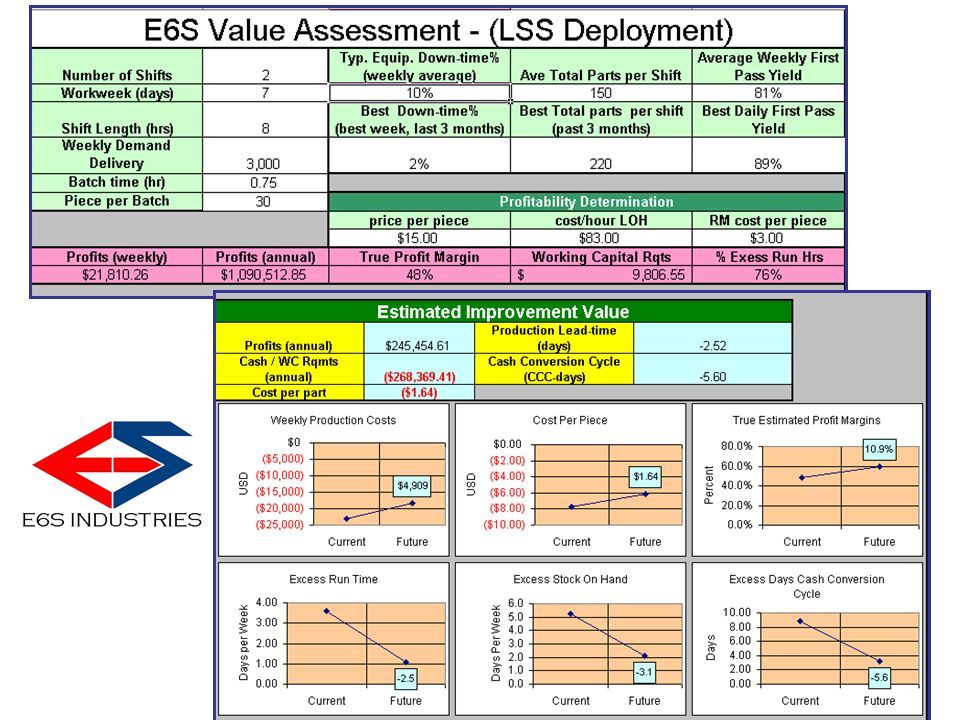 Consultant Companion - Lean Six Sigma Value Calculator
"Ready-to-use" Microsoft Excel 2003 template to aid in client communications and proposal generation to assess the potential value of Lean Six Sigma deployment in a site or specific work area. This tool uses accepted models, rules of thumb, and statistics to (conservatively) predict deployment impacts on Cash Flow, Profitability, Overtime, Lead Times and Stocking Levels. A must have for any LSS deployment consultant. Buyer be advised, this template contains password protection to maintain file integrity, intellectual property, and brand identity. No unprotected formats are available. Also note the "point click&drag" feature no longer functions in MS Excel after 2003. Microsoft has phased out this function.
You'll get a 874.4KB .ZIP file.
More products from E6S Industries, LLC