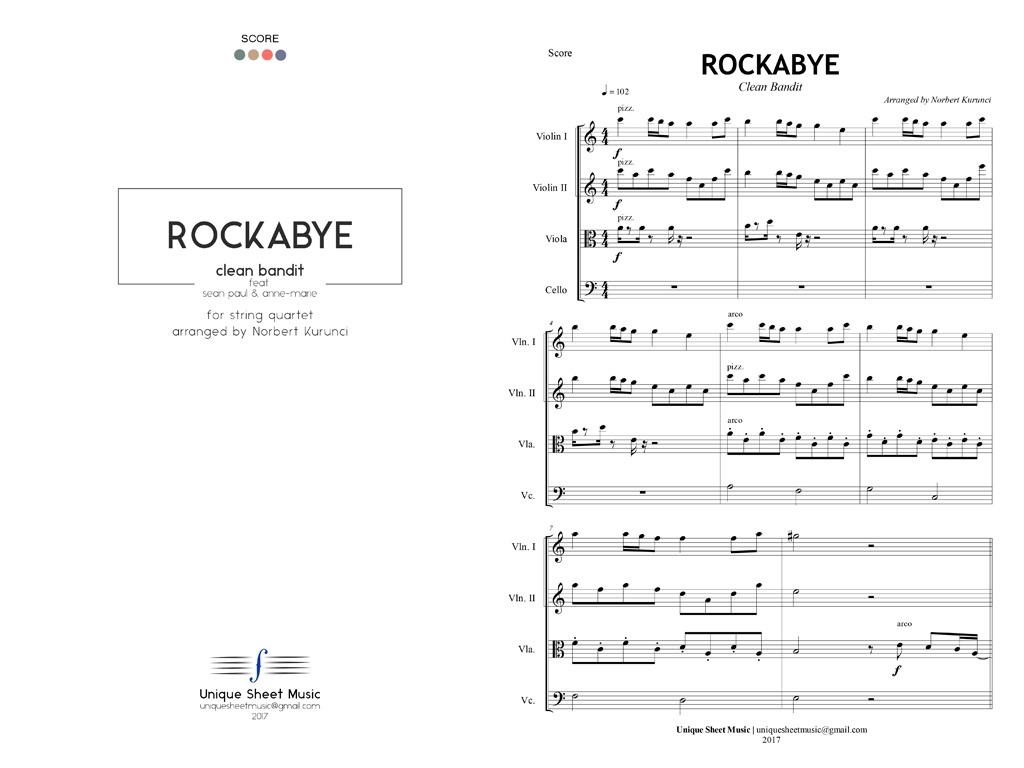 Clean Bandit - Rockabye - Arranged for String Quartet
Key: A minor
Filetype: PDF
Pages: 33 (Including Score, Parts and Covers)
Arranged for: String Quartet (2 Violins, Viola, Cello)
Arranged by: Norbert Kurunci


"Rockabye" is a song by British electronic group Clean Bandit, featuring English singer Anne-Marie as main vocalist together with Jamaican dancehall singer Sean Paul. It was released on 21 October 2016 and was their first single since Neil Amin-Smith's departure from the group and it serves as the second single from their upcoming second studio album. The song is about hardships of single mothers and alludes to the nursery rhyme, Rock-a-bye Baby.

The song became the UK Christmas number one for 2016 on 23 December 2016. It is the first song in chart history to become Christmas number one after already being at the top of the charts for six weeks In total, the song spent 9 weeks at the summit of the UK Singles Chart while also topping the charts in over 20 other countries.
You'll get a 4.8MB .PDF file.