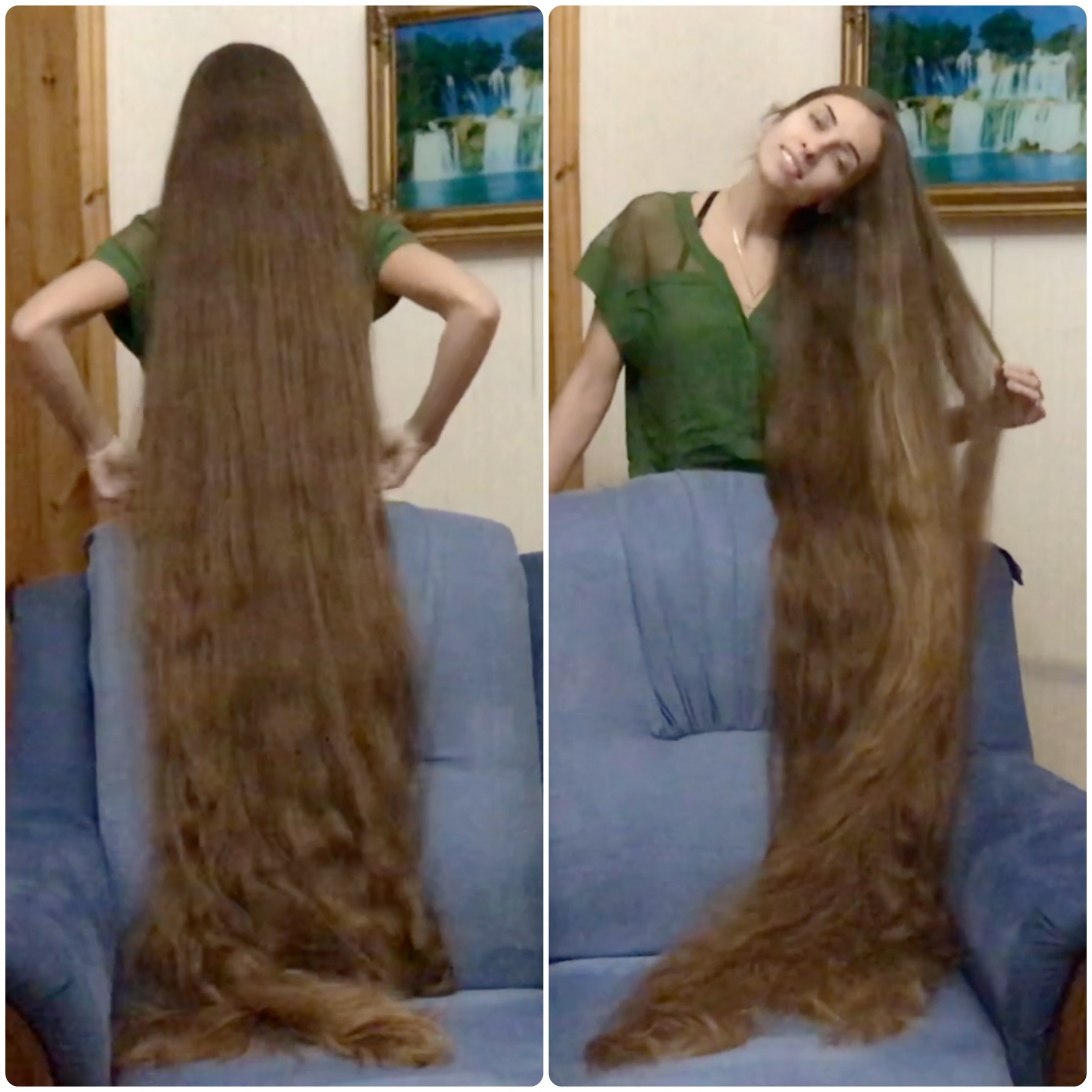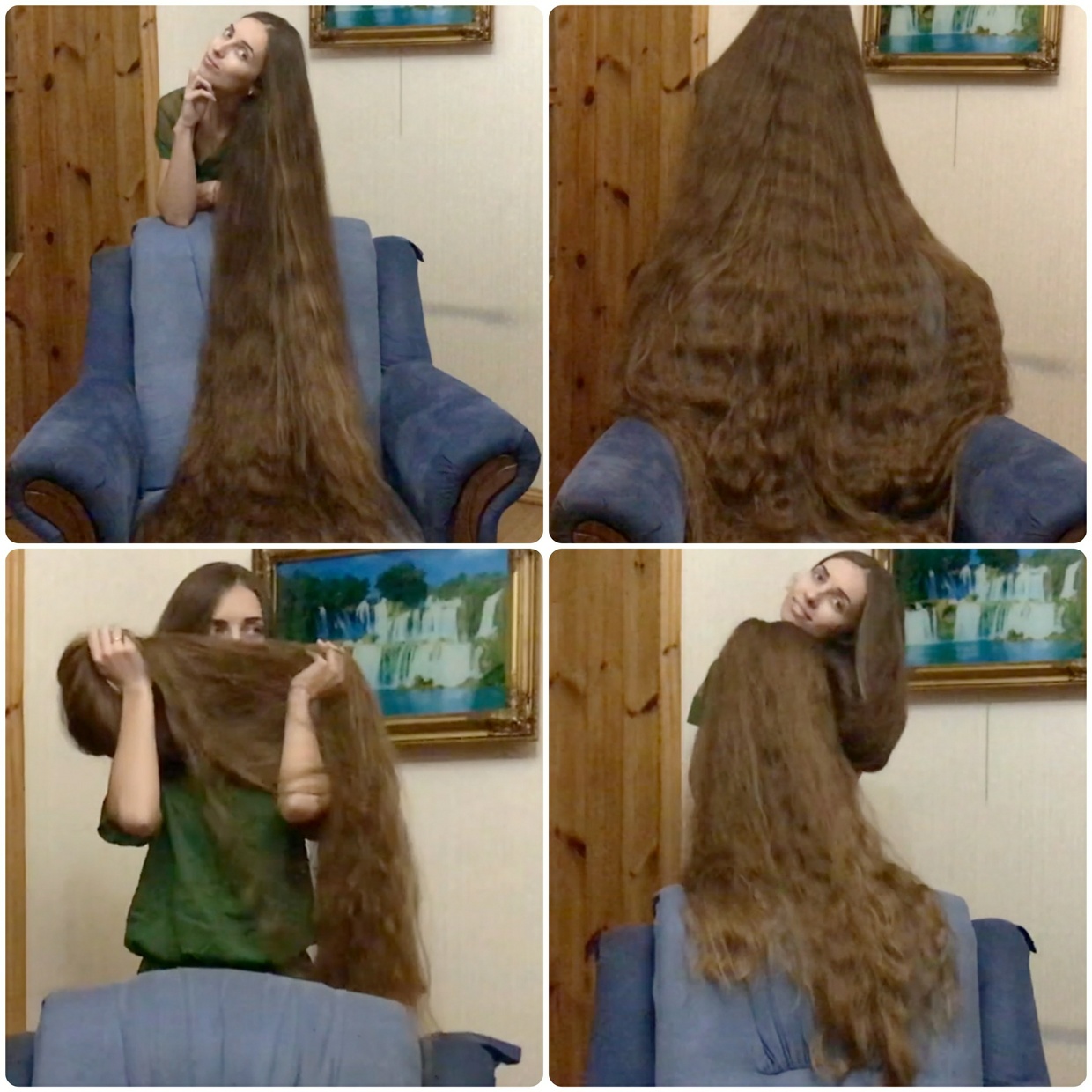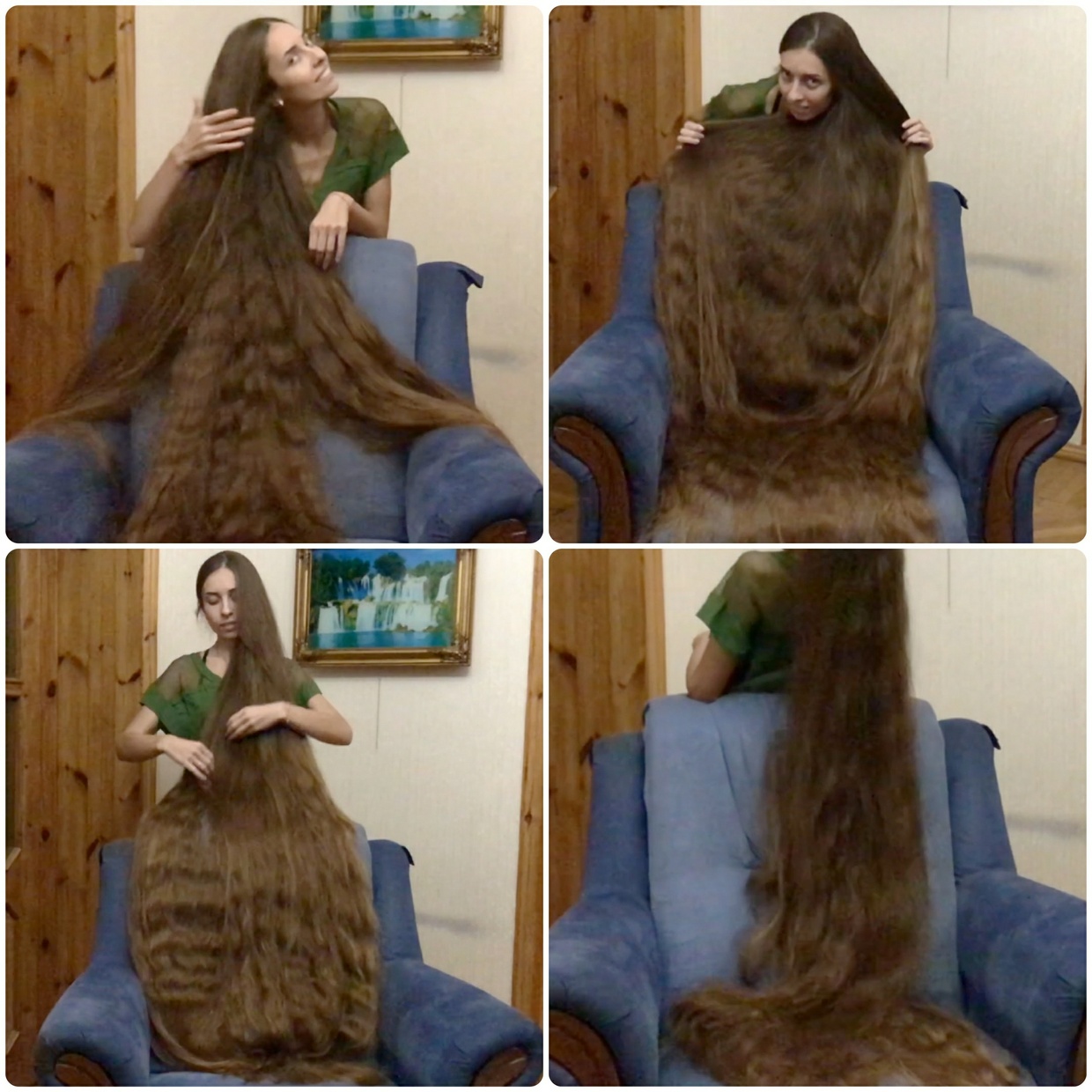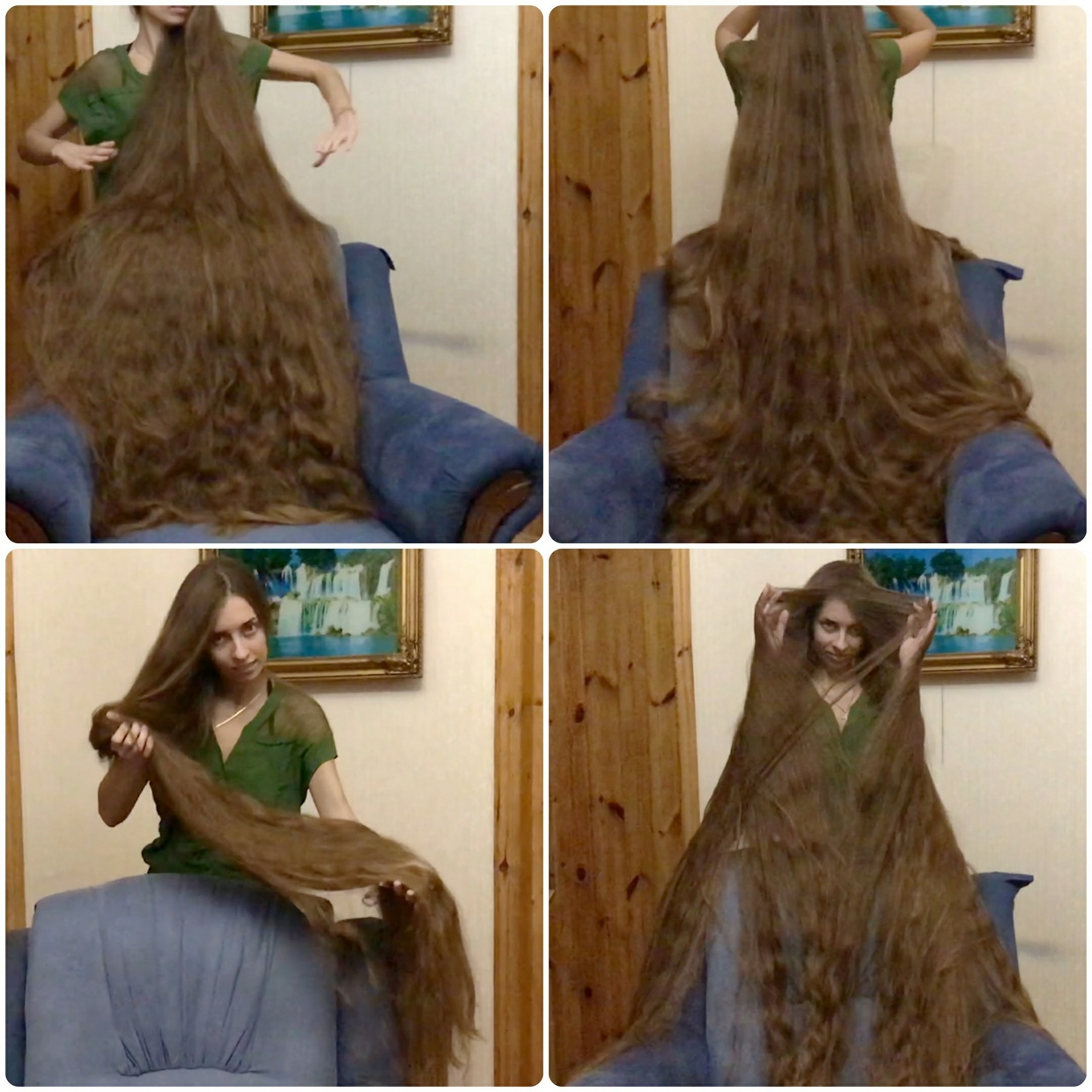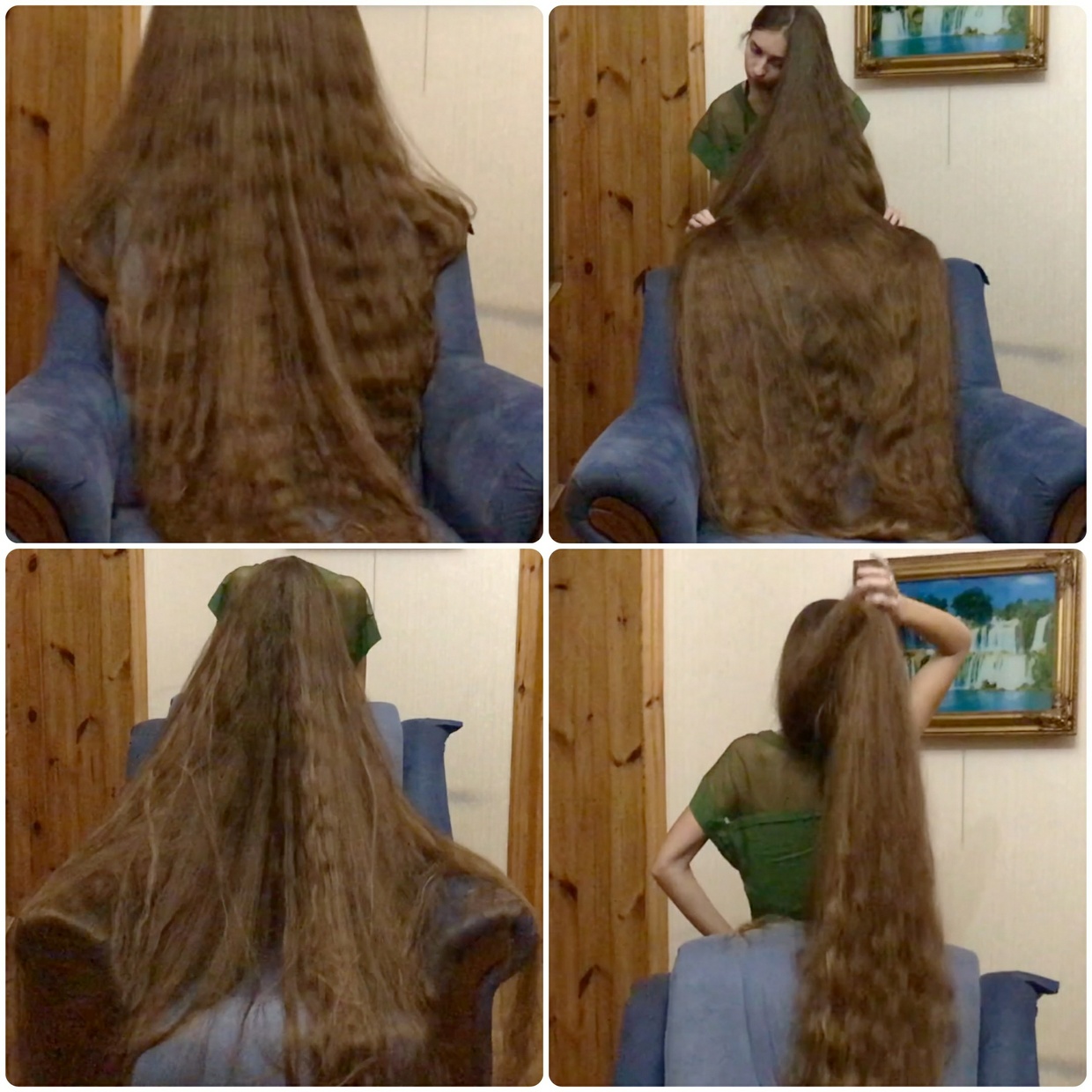 VIDEO - The hair chair
Preview: 
https://www.youtube.com/watch?v=OgQWPIlWLqA
This is an extreme hair play video. 
When we want to make an extreme hair play video where something is getting covered, drowned or "hidden" by hair, we usually make that video with one of our best models; Alena.
She is a goddess at doing that job, some of the best in the world.
Everything she puts her hair on drowns and gets "hidden" by her super-massive mane which almost no one can beat!
Super thick, super heavy, and super long brunette floor length hair. Yes, her mane is bigger than her, which is something we bet you don´t really see that often, because we doesn´t either. It´s super rare, and super beautiful!
We don´t exactly know how much it weighs, but we can tell you one thing, it weighs a LOT!
Gripping around her hair with one hand is also almost impossible, you have to use two hands, and making buns with her hair, wow, it´s really something special.
When a girl/woman has hair like that, she has that type of hair which length can´t be hidden anymore. Everyone sees that her hair is super long, wherever she goes!
She loves her incredible hair, and we do as well, and we know you do to! Who won´t?
She is a very beautiful, young lady with an amazing healthy and fit body, perfect model-looking face and a unbeatable smile, and this is in addition to all her hair which really makes her who she is, a "Long hair Princess Goddess".
Being our most popular model, getting the most views, comments and likes on our YouTube, she is definitely something for herself, and literally every video of her is a MUST HAVE for everyone that sees it! Hesitation to get her videos makes no sense at all, and you have every reason to get all her videos.
In this video, she is standing behind a huge blue chair. The blue color of the chair makes a perfect contrast to her hair, so you can see her hair very easily, and those colors also fits very well together.
Even though this chair is huge, it is getting all covered, drowned and hidden in all her hair. 
Literally everything can be covered by her hair; People, chairs, tables, beds, everything!She is doing a lot of perfect chair covering, draping, stroking - movements and much more in this video.
You just have to listen to the big sound her hair makes when she holds her hair above the chair in a handheld ponytail, and then dropping it on the chair, that´s the sound ofthe weight of true Rapunzel hair!
Everything she does in this video is done in a perfect speed so that you can almost "feel" her hair, because of her perfect long hair play movements.
She deifnitely knows how to show how amazing she and her hair is.
Covering the chair while her back is to the camera, while her front is to the camera, hair smelling, chairdrowning by hair, draping, stroking, hair over the edge of the chair, hair lifting, running her fingers through her hair, is some of the amazing things she does in this extreme hair play video, which you must have.
This i without a doubt one of our favorite videos, simply beceause the way she plays with her hair, and all those movements!
This video is over 11 minutes in length.
If you buy this video within the first 24 hours, you will get a discount of 20%!
Discount code: discount
You'll get a 1.6GB .MP4 file.
More products from RealRapunzels