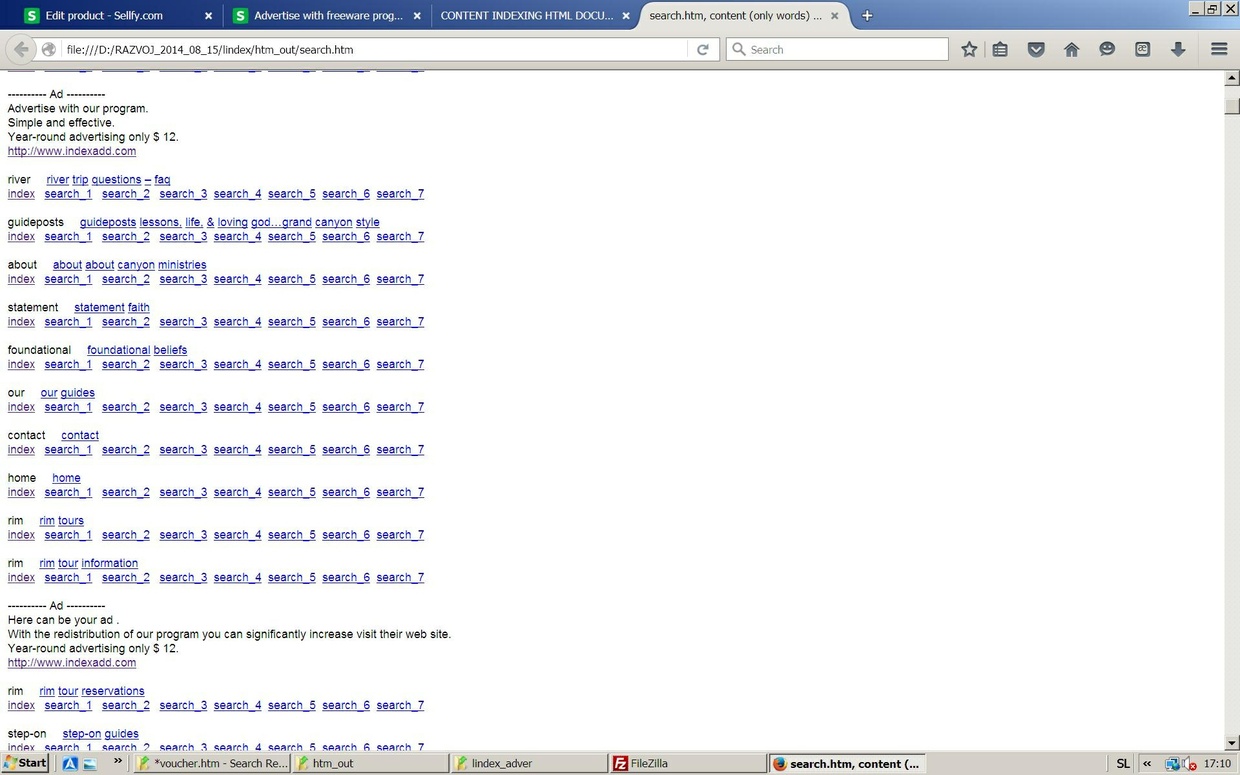 Advertise with freeware programs, advertising voucher
By buying this voucher your four line Ad will be included in the list of Ads that are advertised with our programs:
- lindex_xx_xxx.exe
- dli_xx_xxx.exe
- dlc_xx_xxx.exe
Your Ad will be advertised 12 months.
The programs creates an index of words from group of user's *.HTML files.
Each word has its own row in the index and link to the Google search phrases. Programs in output files places advertising messages by a random choice from a list of Ads.
Thus, all advertisements equal opportunities for publication.
Look: www.indexadd.com
You'll get a 866.0bytes .HTML file.