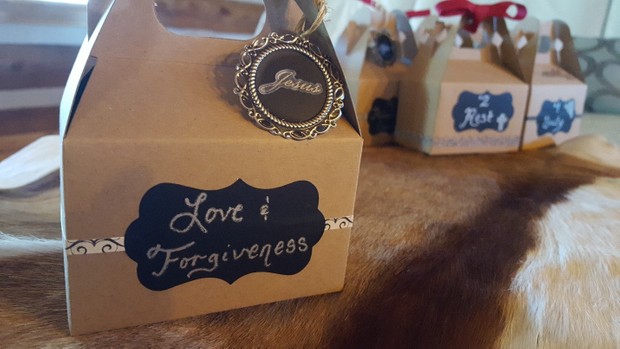 Resurrection Sunday Treasure Hunt: A New Holiday Tradition
When I had kids, I never quite found a way to tie in Jesus crucifixion, death, and resurrection with the common activities of Easter Sunday. Presents at Christmas with a birthday for Jesus? That seemed to make some sense. Bunnies and eggs with the passion of Jesus? That never quite fit in a way that brought it together and elevated the Lord over all the other day's celebrations. Even with talking about us as a new creation, I felt like my kids were communicating, "Ok, Mom. Can I have some more of my candy that the magical bunny left me today?" 

Of all the holidays, this is the one that is truly set apart. It is this day that changed the game of life for all mankind. This unique celebration will assure that your children truly know at a young age how much God loves them and all that Jesus did for them: A treasure hunt that showers your children with wonderful gifts rich with meaning and truth. Each one they receive represents something Jesus paid to give them through the free, unmerited favor and blessing offered through Jesus and His Good News of grace. Be blessed as you share this fun celebration that magnifies Christ, building your intimacy with Almighty God and your whole family!
You'll get 1 file (1.6MB)
More products from KeolaFit