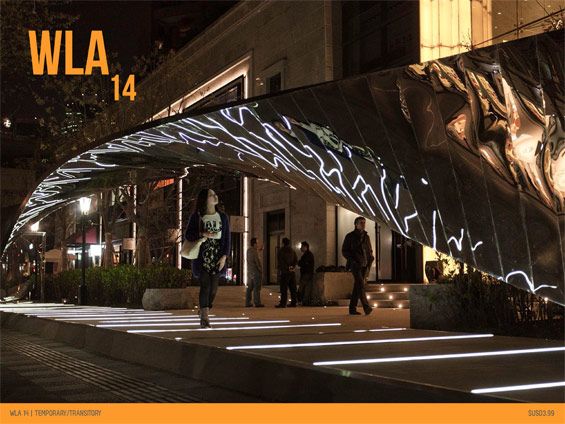 WLA 14 - Temporary & Transitory
Temporary and Transitory is the theme for the 14th edition of WLA Magazine. Various projects are published in this edition including temporary sand dunes, festival spaces, pop-up gardens, art installations, display gardens, indoor landscapes and waterscapes.

Firms and Organisations work published in this edition include HOSPER, UNStudio, ASPECT Studios, DE URBANISTEN, HASSELL, POLA, Groundswell Design Group, NYDPR, Karres en Brands and many more.
More from this seller
WLA #06 includes built and unbuilt projects including urban design, recreational design, urban plazas, hotels, riverfronts, public art, from across the world including USA, UK, Denmark, China, Canada, Taiwan, Australia, New Zealand, Belgium and Tibet. This edition includes projects from Stoss ...
The 08 edition includes projects from Active City Transformation, Thorbjörn Andersson With Sweco Architects, OKRA, Groupe Ibi-Chba, SWA Group, Lees+Associates, Karres En Brands, and the Transiting Cities Competition
WLA 07 is full of colorful project including projects from BIG | TOPOTEK1 | SUPERFLEX, Martha Schwartz Partners, Sasaki Associates, NBBJ, ASPECT Studios, Balmori Associates, MKSK | OLIN, Nomad Studios and Urbanbs. WLA 07 is full of wide range of projects from across the world from the small ...