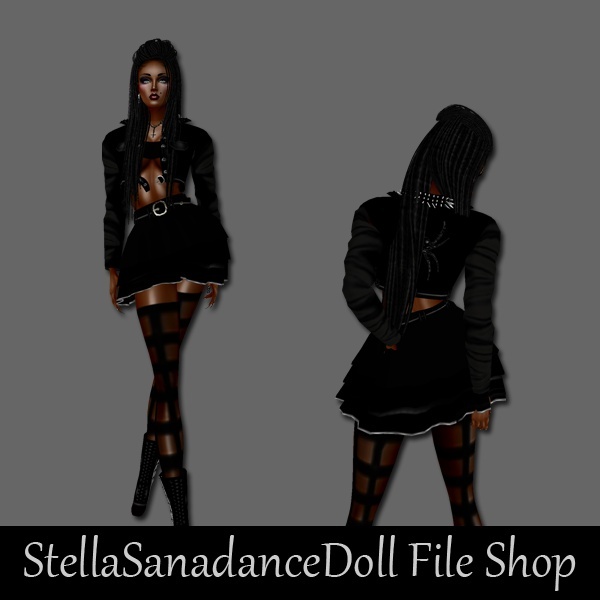 S135, Rock Girls, NO RESELL
S135, Rock Girls,NO RESELL,GA + AP, Narley3DMAX Mesh, 7 sizes,zipfile,
I have resell rights by MaDCheRrys
Rules
Only one account.
Don't resell.
Don't claim this work as yours.
Don't leave them derivable.
Don't gift them.
Please message me your accountname once you have purchased the file.
Try it:  
http://www.imvu.com/shop/product.php?products_id=33088876&save_locale=1
You'll get a 284.6KB .ZIP file.
More products from Stella Sanadance Doll