Google Analytics Provider Plugin for UE4
Google Analytics Provider
integrates out-of-the-box Google Analytics into Unreal Engine project and is compatible with
all platforms
. It fully implements the
Unreal Analytics Provider
system so you can use all available features exposed by this, including Analytics Blueprint Library. It's useful for tracking events and screens, real-time sessions tracking, registering in-app purchases, user progression, reporting errors, exceptions, crashes, etc.
Required Unreal Engine 4.10 or above.
Current plugin version: 2.12.0
User Guide:
https://gamednastudio.com/plugins/docs/GoogleAnalytics_UserGuide.pdf

CHASERS is the best showcase of Google Analytics Provider Plugin because it uses this plugin. Check it out! :)App Store:
https://itunes.apple.com/us/app/chasers-run-in-town/id1130698015
Google Play:
https://play.google.com/store/apps/details?id=com.gamedna.Chasers
You can download example project at the following address:
https://github.com/gameDNAstudio/ExampleProjects
Join our Discord channel to receive support and subscribe latest news:
https://gamednastudio.com/discord
FEATURES:
★ Four special nodes only for Google Analytics Provider plugin: 
Record Google Event, Record Google Screen, Record Google Social Interaction, Record Google User Timing
★ Implements Unreal Analytics Provider system
★ All features are exposed to Blueprints
★ Supports gameDNA installer. No more downloading SDKs and creating packages on your own!
★ Out-of-the-box for all platforms.
★ Works with Blueprint-only & source code projects.
★ Works with Launcher & GitHub UE4 versions.
★ Real-time sessions tracking (you can see who is currently playing your game!)
★ Tracking events and screens
★ Registering In-App Purchases
★ Registering user progression
★ Sending info about age, gender, location and interests
★ Errors, exceptions and crash reporting
★ Automatic system info tracking (e.g. operating system, app version)
★ Campaign measurement
★ Social interactions
★ User timing
★ Custom dimensions and metrics
★ And more features provided by Google Analytics
WHAT YOU GET:
★ Full source code available on
GitHub
private repo!
★ Compatible with all UE4 platforms (all-on-one)
★ Easy plugin setup
★ All future updates
★ Support via Discord & e-mail
Facebook:
https://www.facebook.com/gameDNAstudio

Twitter:
https://twitter.com/gameDNAstudio
You'll get 1 file (17.5MB)
More products from gameDNA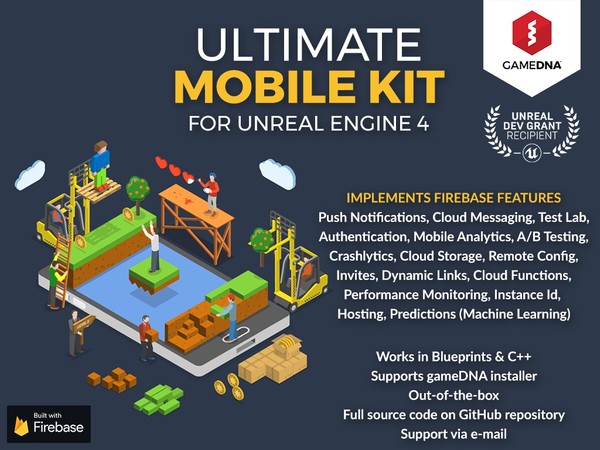 20% OFF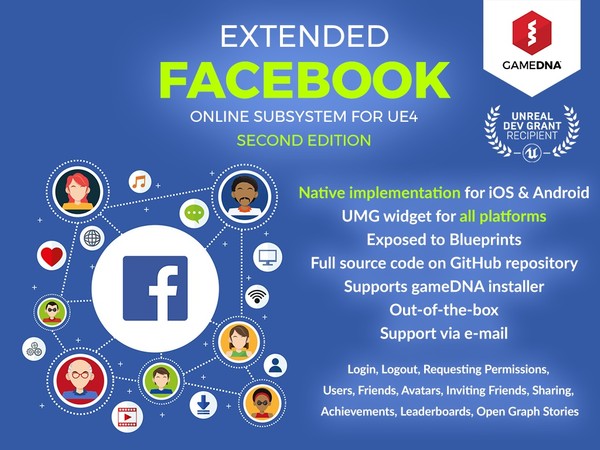 20% OFF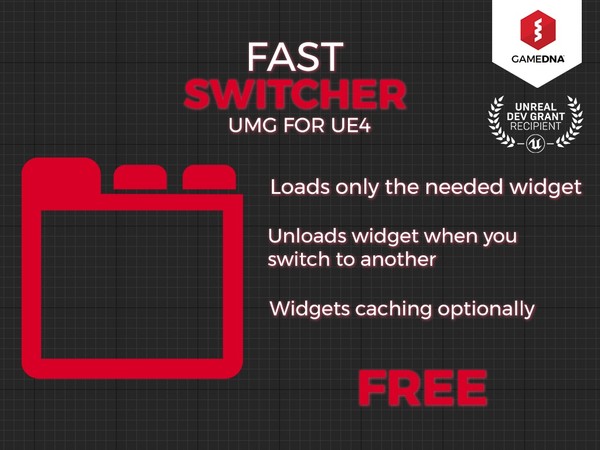 $0.00