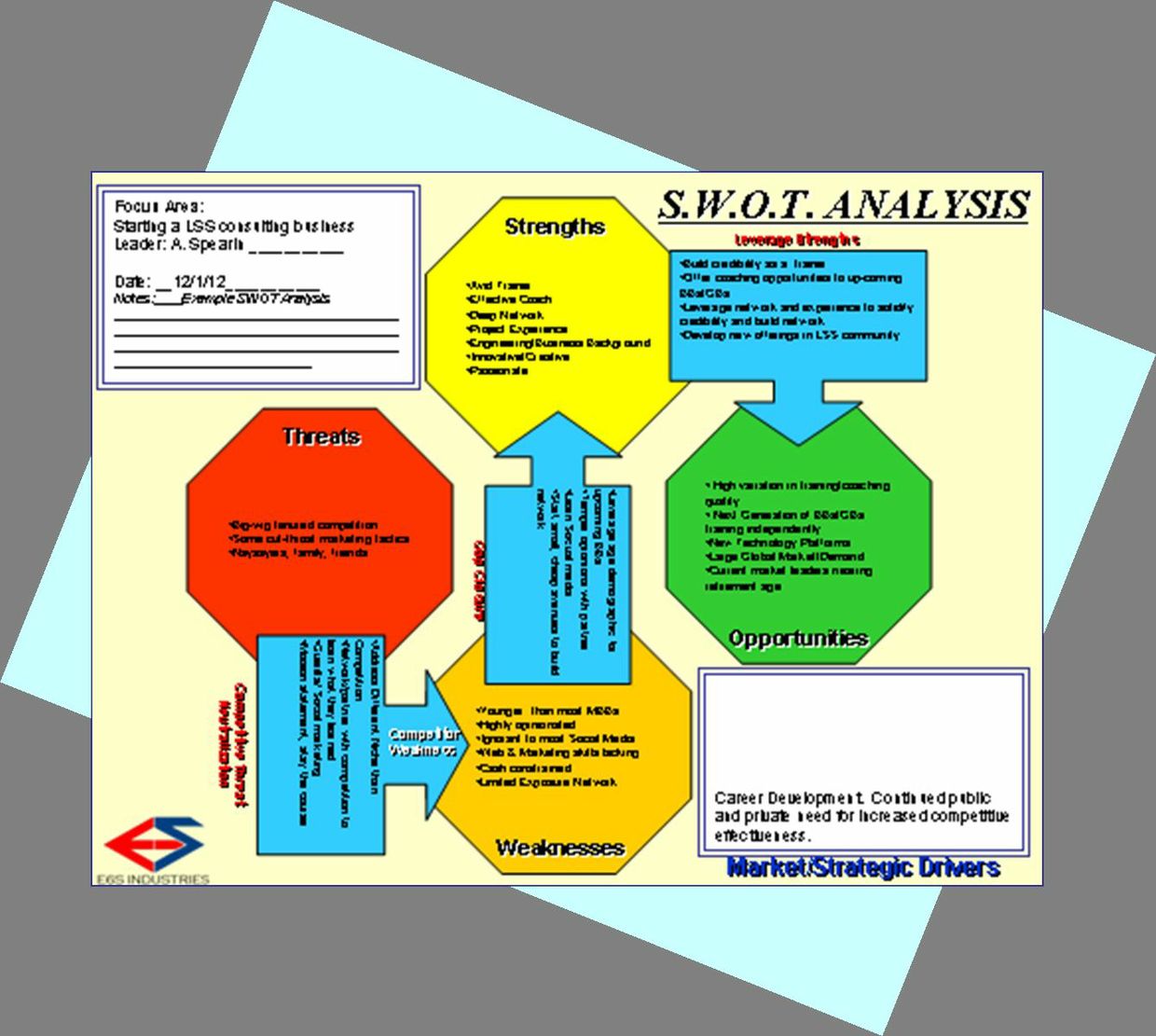 SWOT Analysis - Powerpoint Template
A great tool to begin to understand the landscape associated with a new vision, venture, marketing or innovations portfolio, and more.... "Ready-to-use" Microsoft PowerPoint 2003 template to capture Strengths, Weaknesses, Opportunities, Threats, and actions to convert transform and mitigate Weaknesses and Threats to your vision.Buyer be advised, this template contains password protection to maintain file integrity, intellectual property, and brand identity. No unprotected formats are available.
You'll get a 22.9KB .ZIP file.
More products from E6S Industries, LLC