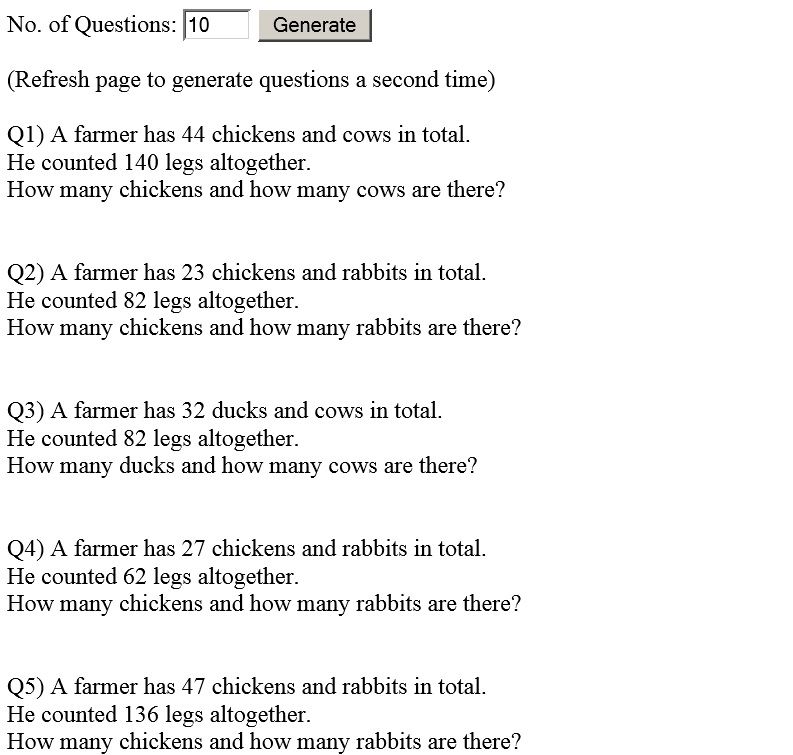 Chicken and Rabbit Question Generator
Generate infinitely many Chicken and Rabbit questions using this generator!
Chicken and Rabbit questions are often tested in PSLE.
Answers are provided.
No additional software required, just Internet Explorer will do. (Enable Javascript)
Other farm animals like ducks, cows and horses are included too!
http://mathtuition88.com/
Free Exam Papers:
Contains more than 20MB of Primary 6 PSLE Prelim Papers. Schools include ACS, Catholic High, Pei Chun, RGS, and more.
You'll get a 23.6MB .ZIP file.
More products from Mathtuition88