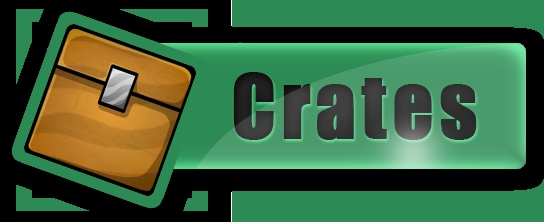 MCPE Crates | TESTED GENISYSPRO | Other Version for Pocketmine
This is a crates plugin for GenisysPro! This plugin has only been tested on genisyspro before 1.2. We will not provide support on this plugin for servers after 1.2 until we post it here. This plugin is not tested as a pocketmine php plugin. WE HAVE A DIFFERENT MYSTERY BOX/Crates Plugin for pocketmine.
For plugin support/updates or any other professional inquires, contact me at the following:
Email:
[email protected]
Disclaimer:
WE AT SARCHONICAL SERVERS DO NOT OFFER THIS PRODUCT AS A COMPLETE SOFTWARE IN ANY WAY. WE DO NOT GUARENTEE THAT THIS PRODUCT WILL WORK FOR YOUR EXACT VERSION. PURCHASE AT YOUR OWN RISK. WE WILL NOT OFFER REFUNDS OF ANY SORT, IN ANYWAY, FOR ANY REASON, PERIOD.  
You'll get a 177.5KB .PHAR file.
More products from SarchTeam