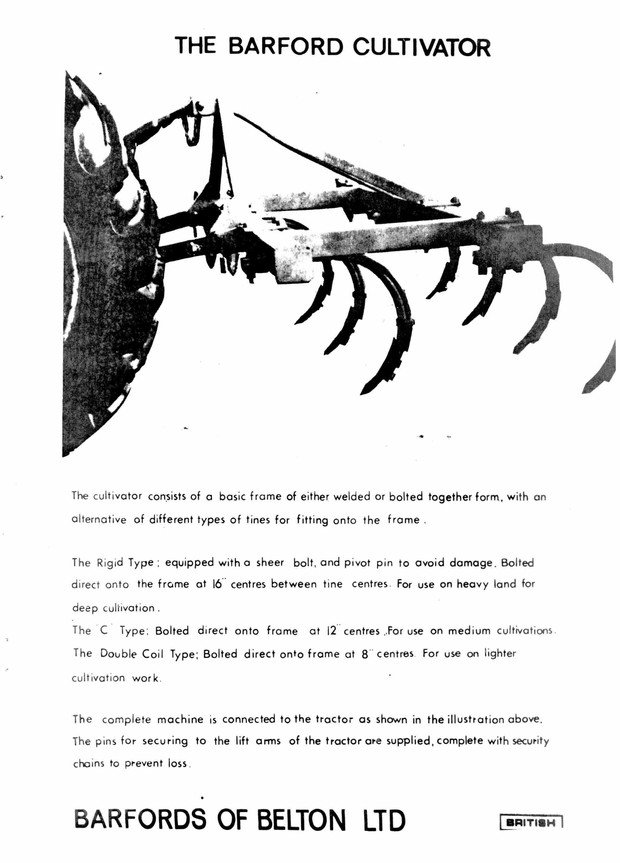 Barford Cultivator Illustrated Parts Manual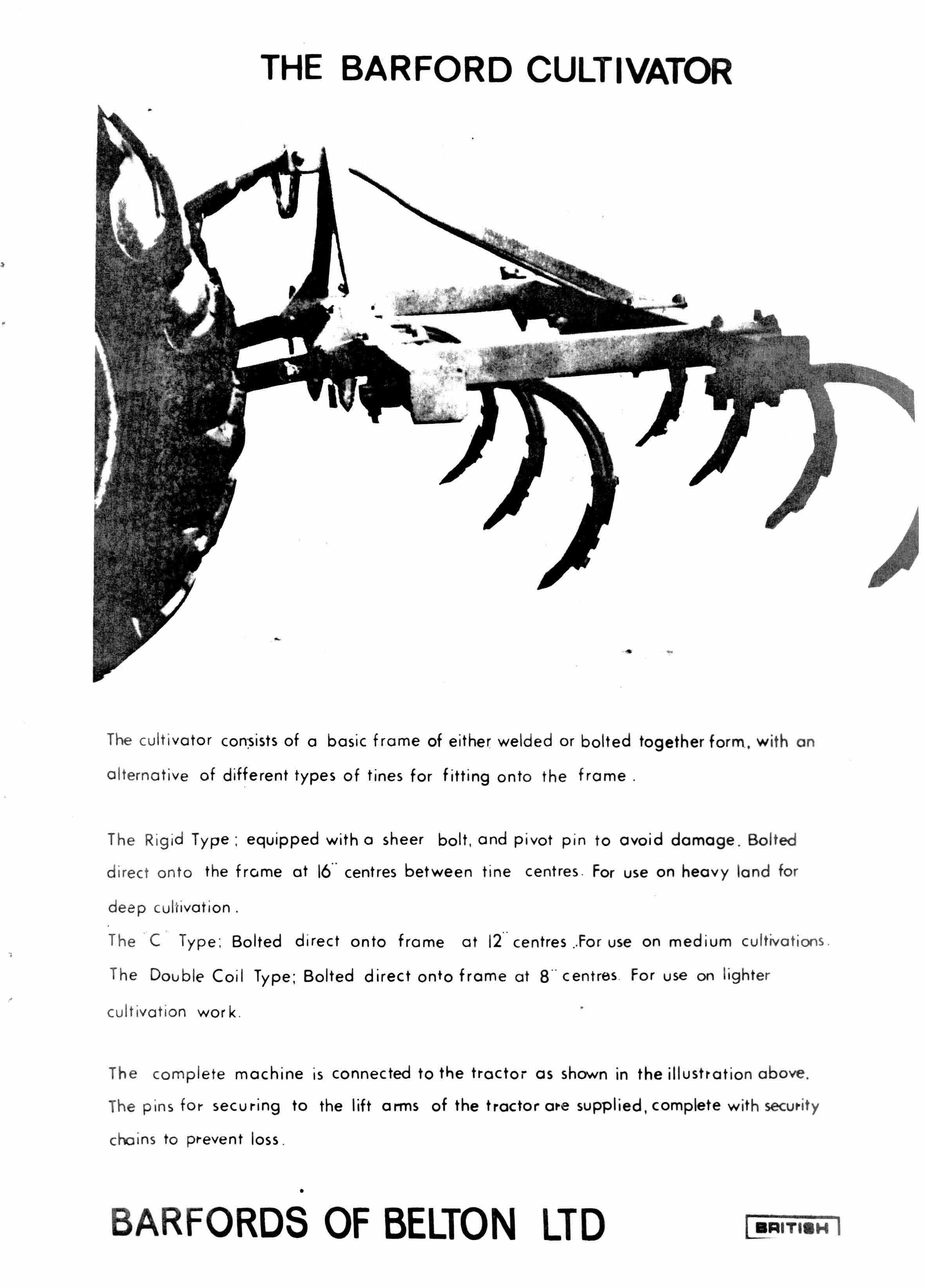 Barford Cultivator Illustrated Parts Manual
The cultivator consists of a basic frame of either welded or bolted
together form, with analternative of different types of tines for
fitting onto the frame .
The Rigid Type: equipped with a sheer bolt, and pivot pin to avoid damage.
Bolted direct onto the frame at 16 - centres between tine centres.
For use on heavy land for deep cultivation.
The C Type; Bolted direct onto frame at 12 centres "For use on
medium cultivations.
The Double Coil Type; Bolted direct onto frame at 8 - c
entres For use on lighter cultivation work.
The complete machine is connected to the tractor as shown
in the illustration above.
The pins for securing to the lift arms of the tractor are supplied,
complete with security chains to prevent loss.
illustrated Parts Manual Every nut and bolt listed
Exploded Views
instant Download
You'll get 1 file (2.3MB)
More products from Themanualman