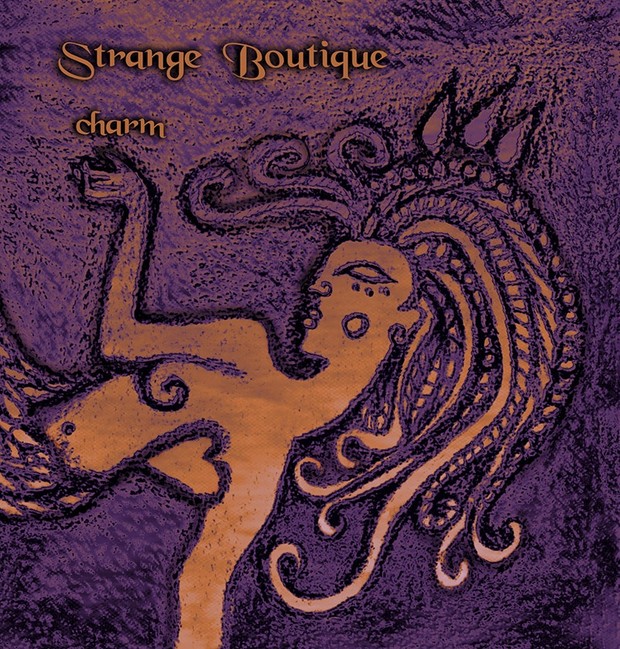 Strange Boutique - Charm - Full Album
Strange Boutique was Monica's post punk band, featuring Fred "Freak" Smith on guitar, Steve Willett on bass and Rand Blackwell on drums. "Charm" was released in 1993 on Bedazzled Records.
---
TRACKLISTING:
Ears to the Ground 

Happy Birthday, Wanda June

Hills Like White Elephants

Unsettling

Alekan Girl

Solar Friend

In A Heaven

Glaciers Down -Keep Them Still

A Ballad for Morgaine 

Charm

---
Strange Boutique's sound is crafted from a fusion of influences from shoegaze, gothic rock and ethereal music. It is difficult to compare them to another band as their sound is very unique. Musically they sometimes bring to mind early Curve with a similar "shimmering wall of sound" style. However, Monica's powerful and unique vocal style and heartfelt and poetic lyrics really help to make the band unique.
---
Original CD covers are available, contact us for info!
You'll get 1 file (81.8MB)
More products from Monica Richards