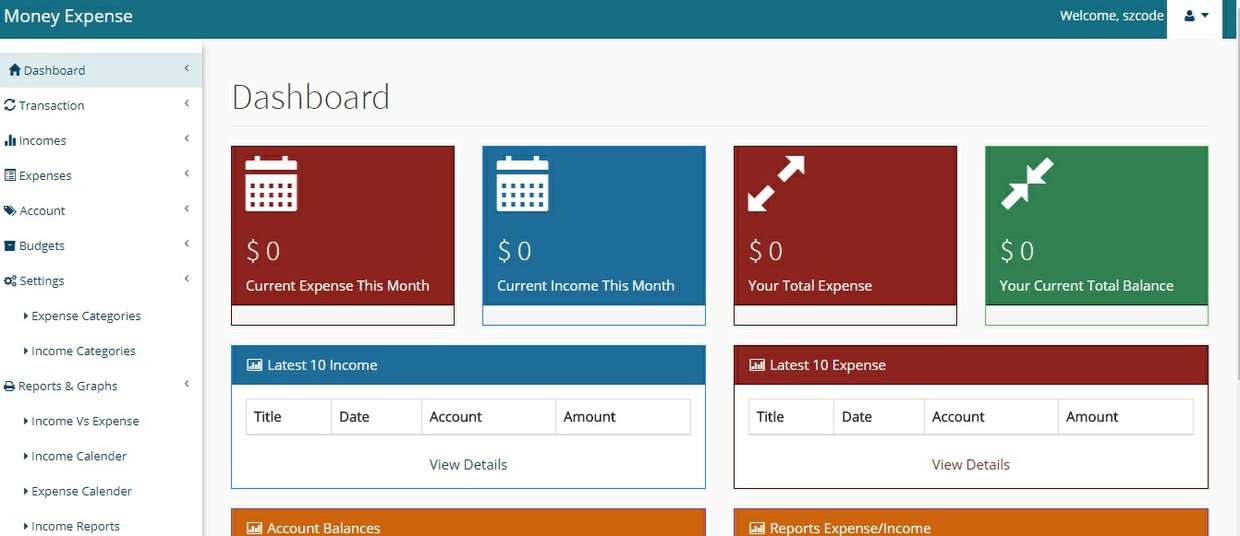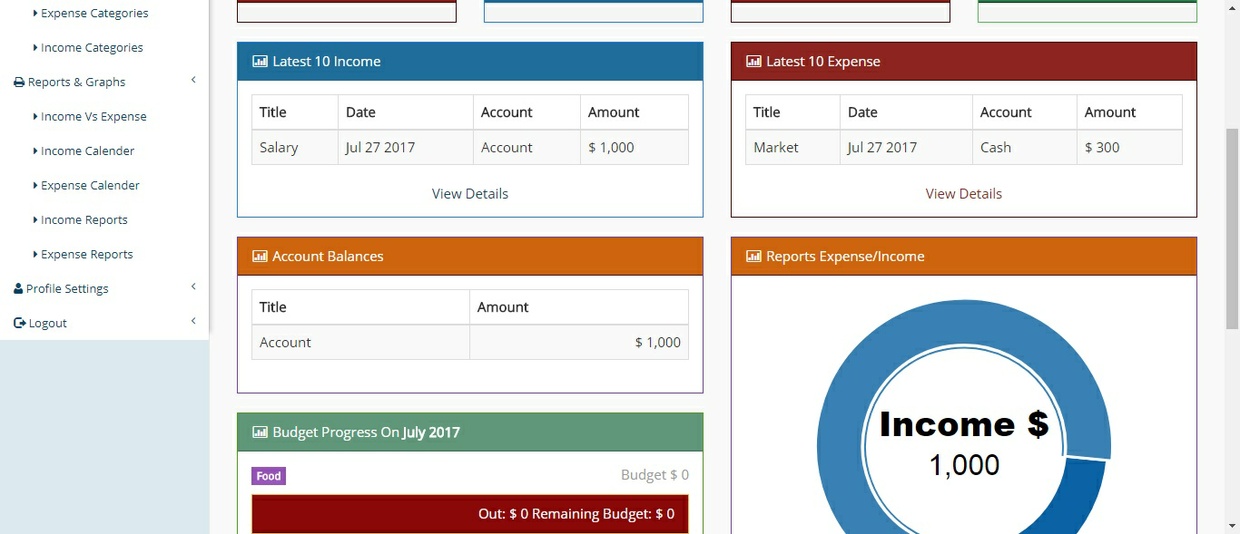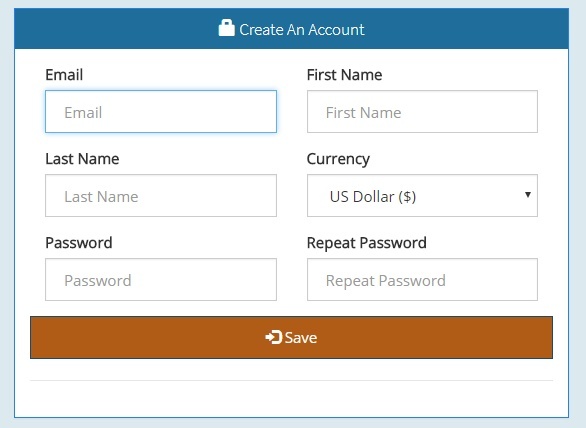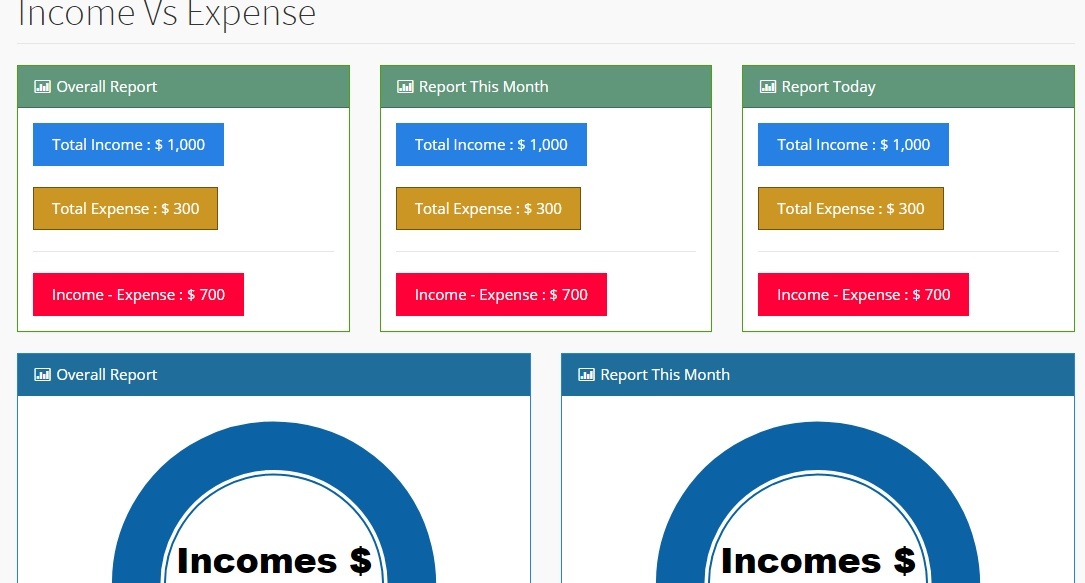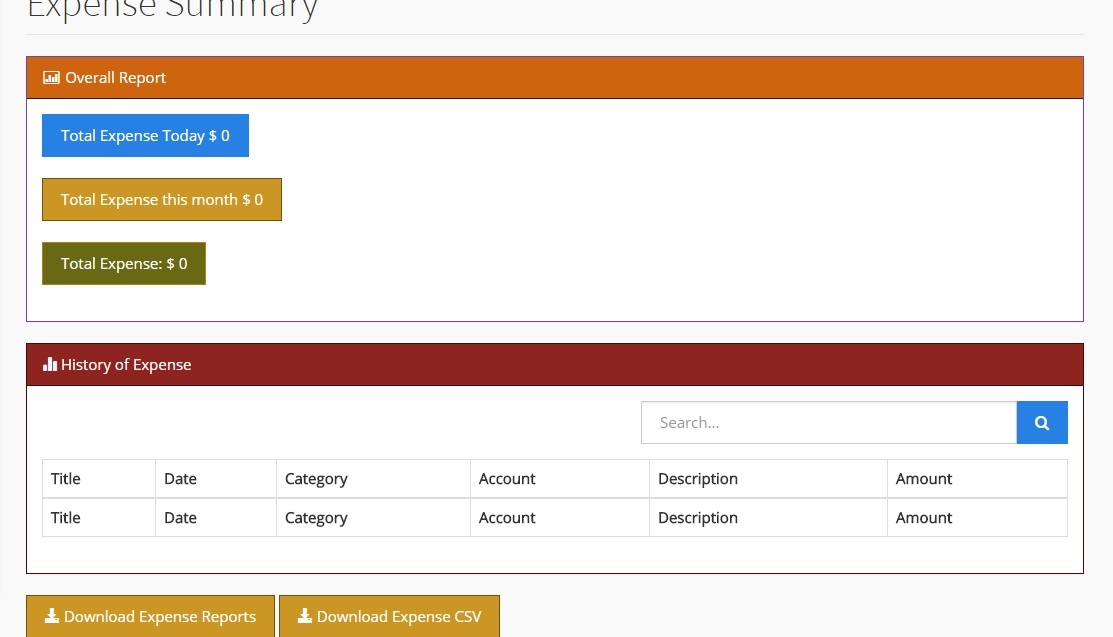 Money Expense - Expense Tracker Application
Money Expense is application to track your money daily. Money Expense can show you report of money income or expense. See how much you totally have earned, how much totally spent.

FEATURES

You can manage your budget. It shows your budget and expense by a graph so you can see the amount of your expense against your budget quickly.
Based on the data entered, you can instantly see your expense by category and changes between each month. And you can see change of your assets and income/expense indicated by a graph as well.

Secure Login System
Multi User
Manage Income
Manage Expense
Manage Accounts
Manage Category Income
Manage Category Expense
Chart Income/ Expense
Budget Tracking
Income Report
Expense Report
User Settings
Local Currency
Access from anywhere, from any device.
Absolutly Responsive.
Build with bootstrap
http://moneyexpense.szcode.club/
Just creat an account.


You'll get a 15.9MB .ZIP file.
More products from ScriptZone