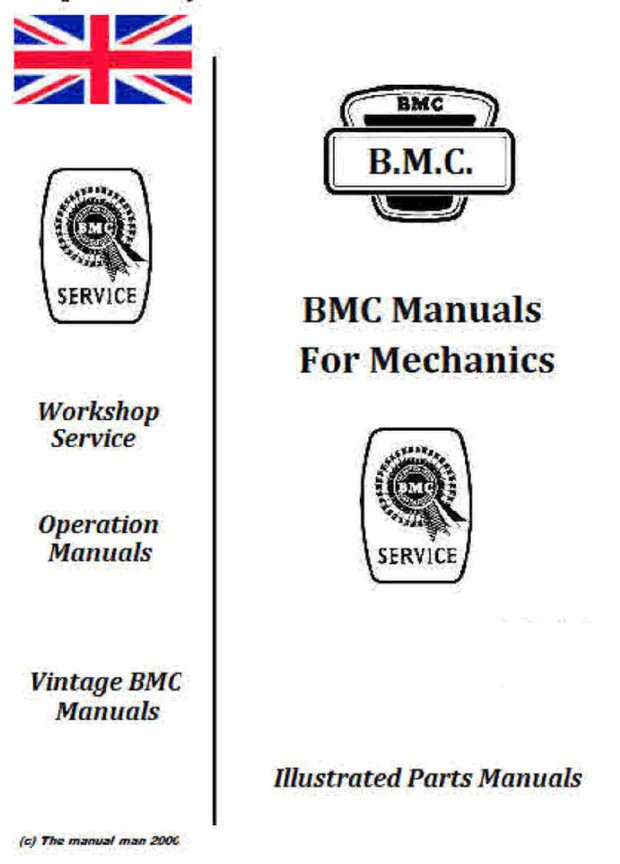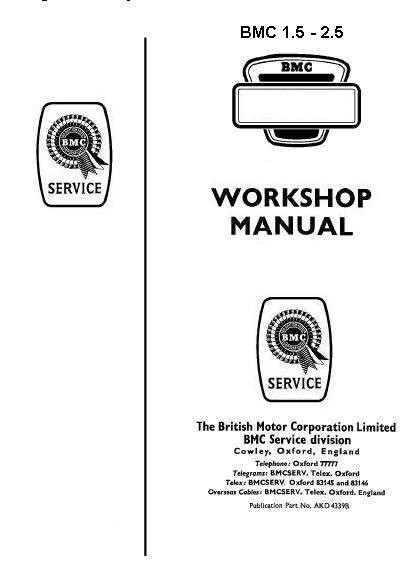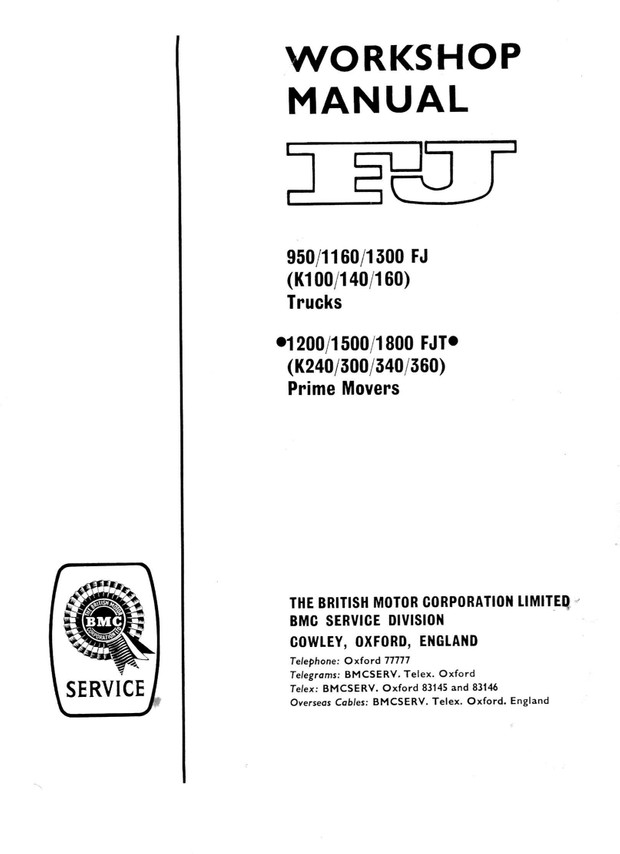 BMC ( Vintage ) Manuals for mecanics Vol 1
BMC ( Vintage ) Manuals for mecanics Vol 1


This Download covers all the Vintage BMC Diesel engines linted below. Here are Workshop Service and Repair manuals - Parts Manuals - Operation CAV service and parts manuals for SPEG injection Pumps.
What it covers BMC 1500 Diesel Manual Workshop Manual BMC FHK 100-140-160 -- 5.1 and 5.7 ltr Diesels Workshop Manual
BMC FJ series K100-140-169-360 5.1 and 5,7 Diesel Workshop Manual
BMC JU 250 Workshop Manual BMC Mastif MS1300 - 2400 - 2600 Workshop Manual BMC WF K30 40 60 100 120 Workshop Manual
BMC 1500 and 2500 Marine Tempest Workshop Manual
BMC Marine Sea Lord 5.1 ltr Workshop Manual
BMC Nuffield Mini Tractor WITH bmc Engine Workshop Manual
Cav Simms SPE-A Injection and Goverrnor For BMC engines Parts manual Cav Simms SPGE-M Injection pumps and governors parts Manual
BMC Engines Parts List manual.
Petter BM With BMC and Parsons Gear Box.
Simms Fuel injection SPGEM for BMC engines.
The workshop manuals are all in that period style Illustrated with picturs and Drawings very concice service information.
Origionaly Factory issue books Very good for the listed engines. the Download also contains Lucas Cav service Parts manuals and data sheets for SPE (A) and (M) injectors Govoner and Pumps for early BMC Engines.
14 Service manuals on this DVD thats Value for your money. Great for the garage archive
Please Check out my other Manuals
Instant Delivery No wating for the Post Man
You'll get 1 file (580.2MB)