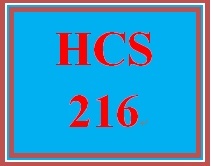 HCS 216 Week 5 Dermatological System – Progress Note Analysis
HCS 216 Entire Course Link
https://uopcourses.com/category/hcs-216/
HCS 216 Week 5 Dermatological System – Progress Note Analysis
Complete the University of Phoenix Material: Dermatological System - Progress Note Analysis
 Click the Assignment Files tab to submit your assignment.
Dermatological System – Analyzing a Progress Note 
Part 1 
Using the following progress note, define the bolded terms within the chart provided.   
This patient is being seen by a local dermatologist. 
Progress Note 
Patient is a 40 y.o. female who presents for an annual skin examination. Patient has a history of excessive sun exposure at age 20-25. She had a basal cell skin cancer removed from the nose in 2010. Total body exam performed. There is evidence of eczema to the hands. Her nail beds are pink and non-discolored. She uses a steroidal topical ointment as needed. Patient sees an allergist monthly. Her last scratch test was positive for multiple environmental allergens. There is slight contact dermatitis to the legs. There is noted generalized acne to the face. There are a few skin tags to the skin folds of the abdomen for which she would like to have excised. A 3mm discolored growth is noted to the right upper shoulder.  
Plan: Return for excision and biopsy of lesion to the right shoulder. Removal of skin tags. 
Impression: Unspecified disorder of the skin and subcutaneous tissue, skin tags (hypertrophic and atrophic condition of the skin)  
Lisa Bross, MD
*Do not forget to include the sources for your definitions.
Medical term
Definition
Sources
1.  
2.   
3.   
4.   
5.   
6.   
7.  
8.  
9.  
10.   
Part 2 
Complete the following table using the information found in the Progress Note and the Internet. List the appropriate code(s) for the given medical terms and provide a justification explaining why you selected the given medical code(s).  
Medical term
Medical code
Justification
Sources
Disorder of the skin and subcutaneous tissue,
unspecified   
Skin tags (hypertrophic and atrophic condition of the skin)   
Irritant contact dermatitis     
You'll get 1 file (44.3KB)