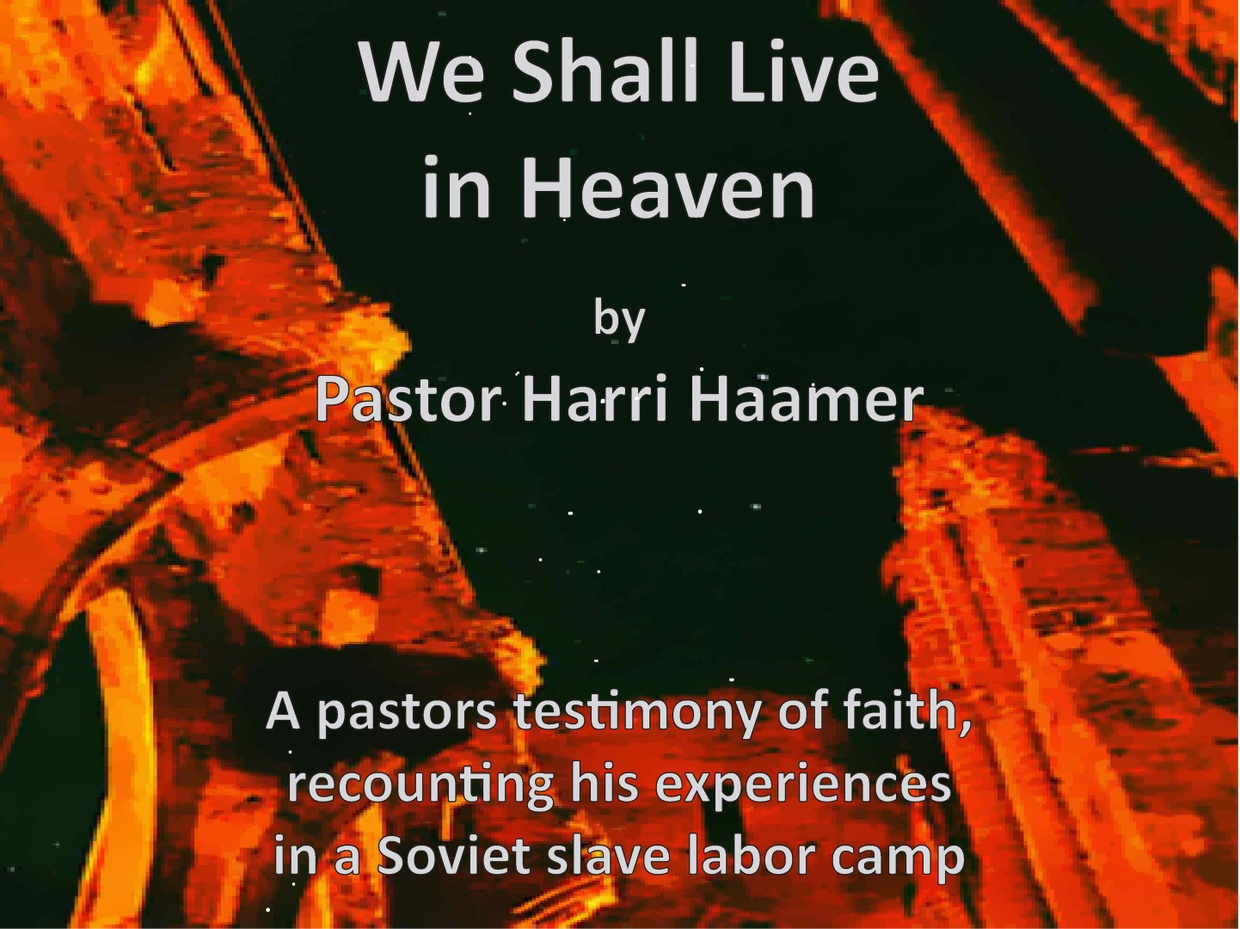 We Shall Live in Heaven
Special new edition:
*A new chapter The Journey Home
*An additional introduction explaining the sufferings of the Estonian nation and the Church.
*Paintings of Pastor Haamer's depicting the Kolyma nature and labor camp.

A pastors testimony of faith, recounting his experiences in a Soviet slave labor camp.

While taking the reader through Estonia's bitter tribulations and painful memories, his accounts testify of the sustaining power of a Christian's faith and hope. As Harri Haamer would affirm – while imitating the arrogant intonations of the prison guards – "Hopelessness has no place in Our program." As we find ourselves in a world that is ever more hostile to the Gospel, do you wonder how you would fare if you were persecuted for your faith? This book will give you courage, for it was the Holy Spirit that sustained Pastor Haamer through those long years.
You'll get a 1.3MB .PDF file.
More products from Tartu Academy of Theology