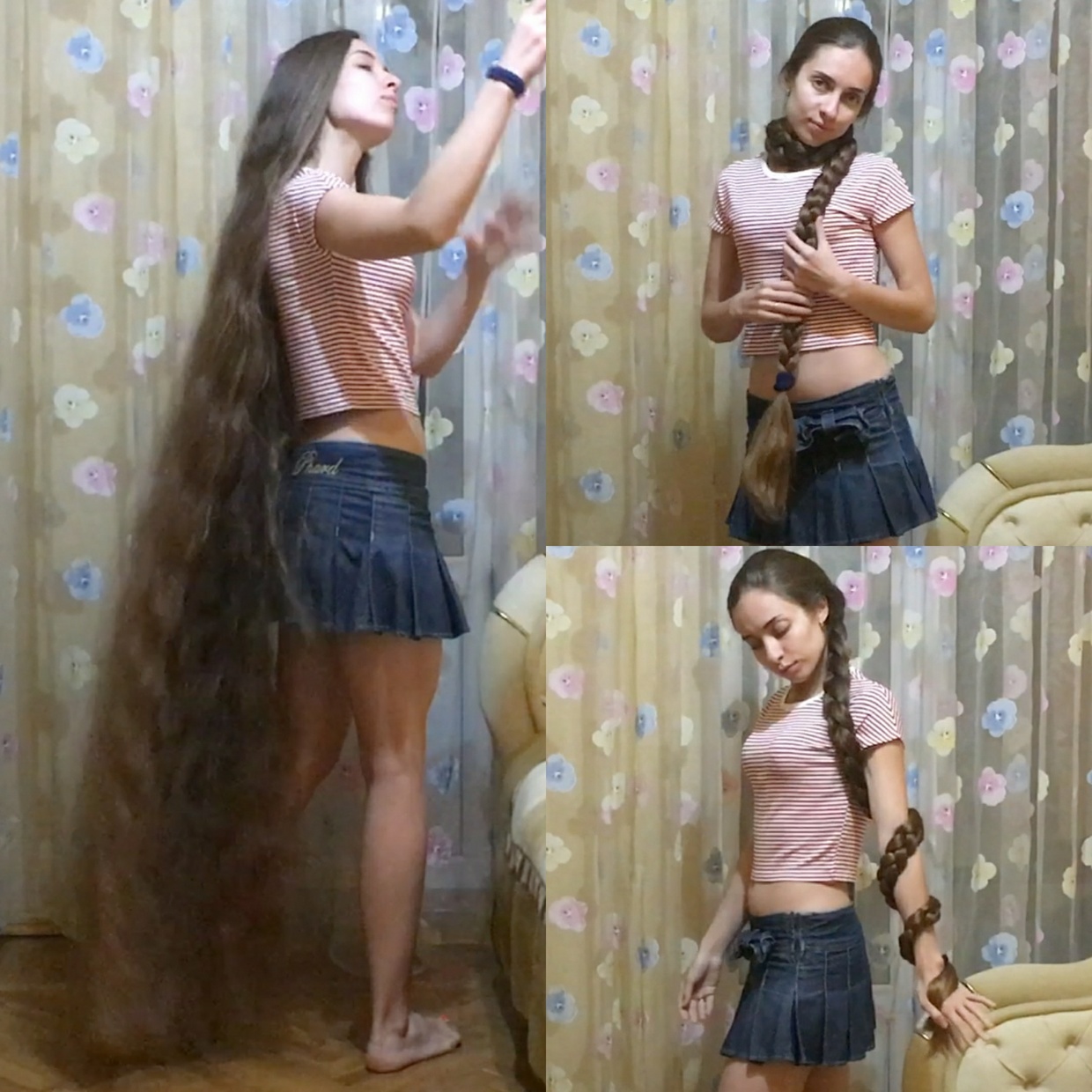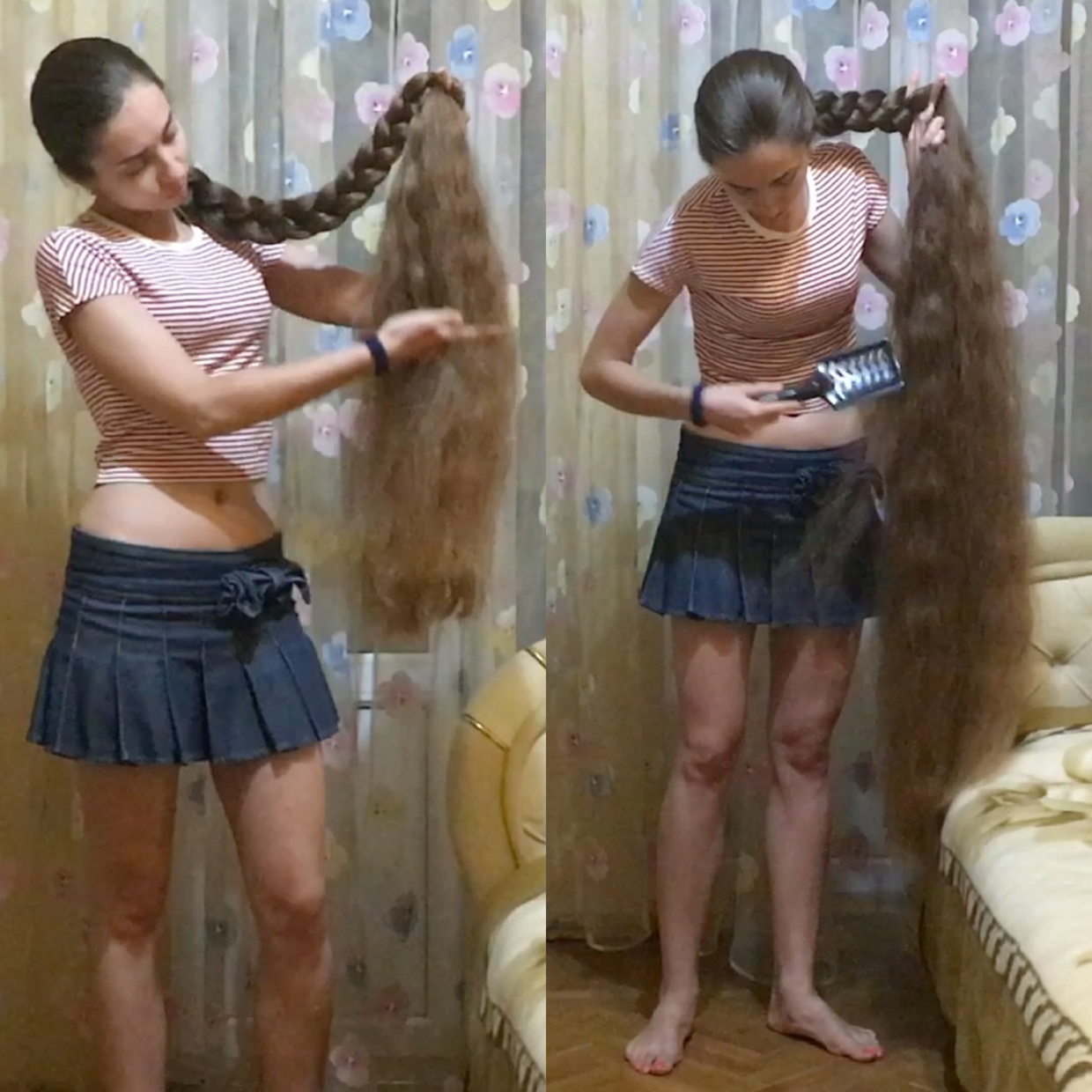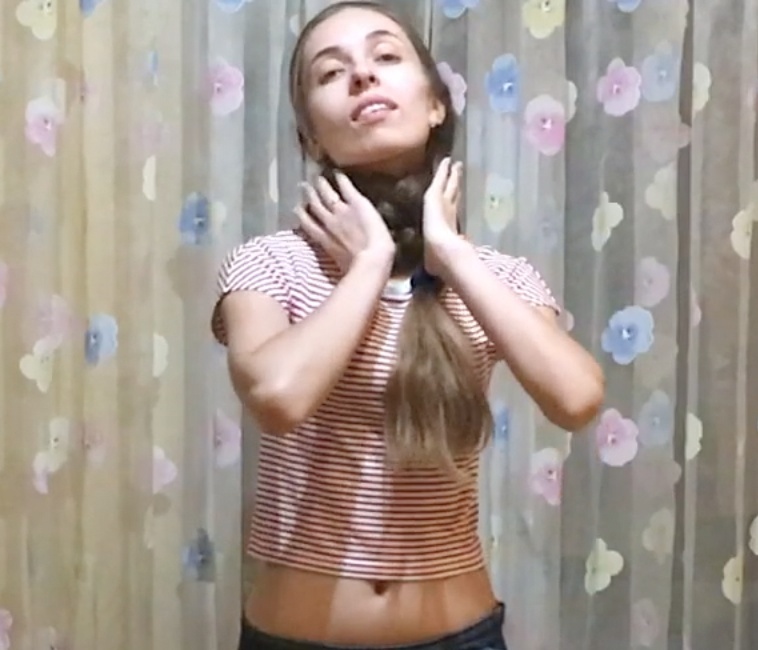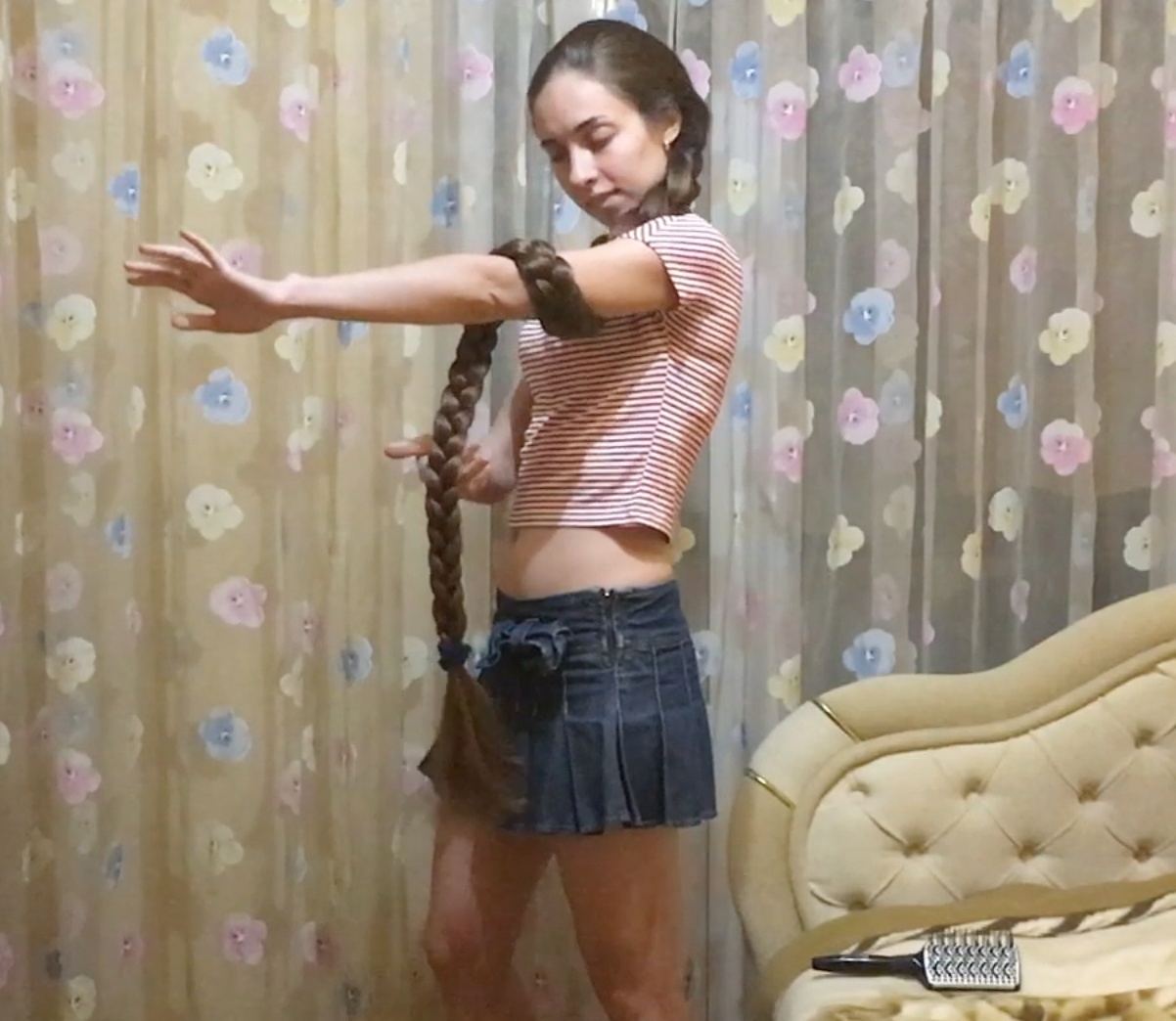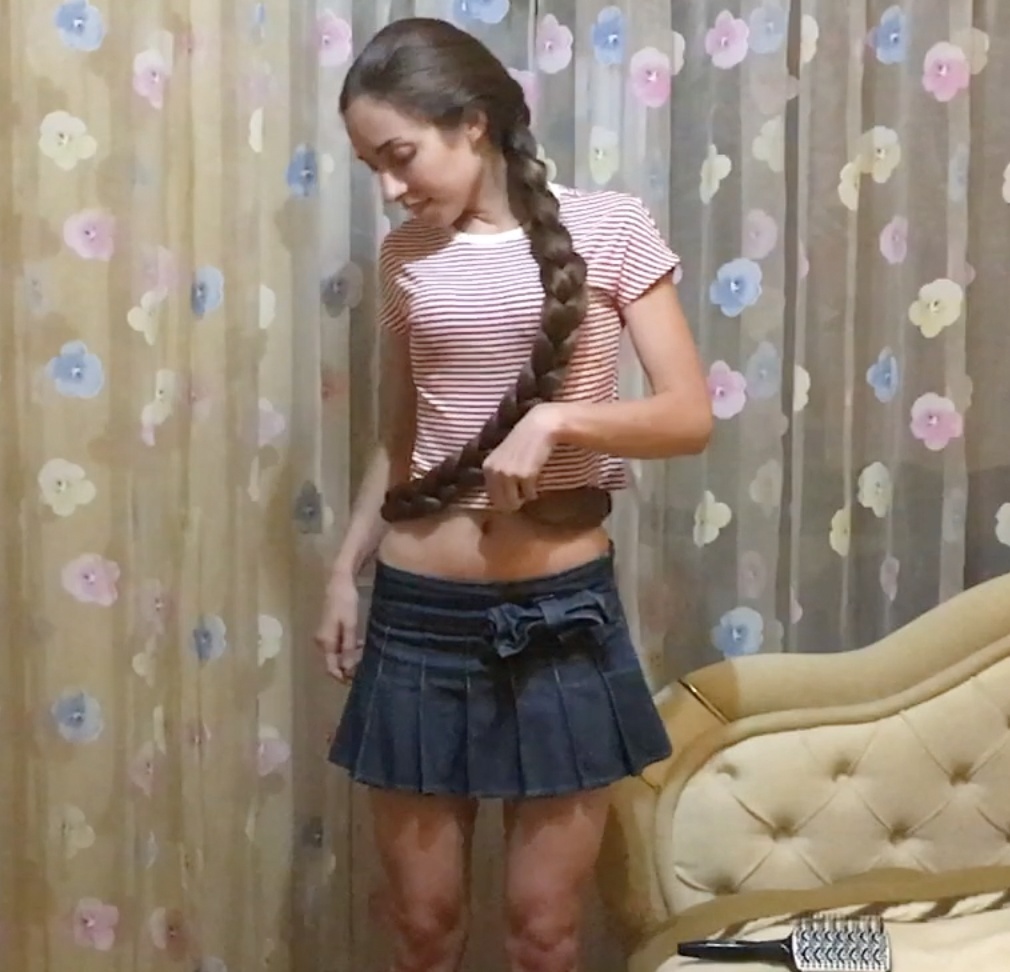 VIDEO - One massive braid
Preview: 
https://www.youtube.com/watch?v=5LK1lnI-2aE
This is a video that many people have requested for a long time.
When a girl or woman has very, very long hair, there are so MANY possibilites and opportunities of buns, updoes, braids, ponytails, pigtails and many other hairstyles!
You can do much more with very long hair tan you can with medium or short hair!
One of the most simple, yet most powerful and beautiful hairstyles, is the braid.
What kind of braid is the absolute best braid?
This is of course up to you to decide personally, but what we think, is that a MASSIVE, ultra thick, super long braid is the type of braid that nothing can beat!
One heavy, huge, killer-braid that can be used for everything from protecting your hair, to showing off, to use it as a scarf, or even as a weapon!
The first time we saw this model, was at a long hair competition in Dnipro, a town in Ukraine.
As you might know, Ukraine is known as the biggest and most well known long hair country, or as many would call it; The Rapunzel country, or The Rapunzels´ land.
There are a lot of girls and women in Ukraine with long hair, and by that, we do not mean waist length hair or even hip length, we mean classic length and much longer!
However, as it was many girls and women with super long hair there, it was an amazing sight, but there is one person that really stood out, and when a lady is in a crowd of very long hair women and she stands out because of her long hair, then you know that her hair is really special, and EXTREMELY long!
And this were something really special.
It was a beautiful lady with floor length, super thick and massively heavy hair.
Two years later, and she is a RealRapunzels model! In other words, we wan to give you the abasolutely best long hair models in the world, and this is one of them!
It can´t get any better than this!
When long hair is braided, it becomes a bit shorter because the braid is "eating" up some length.
So to make a really long braid, that has an amazing length while braided, you have to have extremely long hair, and that is what you can see in this video!
A super, super long braid that can easily be played with in so many different ways, which is so amazing to watch!
She wraps her braid around her whole body, she wraps it around her arms, she wraps it around her neck, 2.5 times! And remember, that´s a lot, thinking about that her braid is super thick!
At this length, we have never seen such a thick braid, her hair must weight around 3 kg (6,5 pounds)!
Her braid is super thick all the way down to the ends so she has some really good hair care routines as well as being in love with her very long hair.
She is not the only one who is in love with her long hair, many people are, and so many girls and woman are jealous, and that is 100% understandable!
We are very proud to bring you this amazing model, and we are very proud to work a lot with her!
We have already made several videos with her, and more will come, so get this one now, and stay tuned!
She starts out with her massive mane loose, then brushing it as well as running her own fingers through her hair (which she loves because of the silky, luxurious feeling) to make it silky enough for making a braid.
Then she starts making one massive braid, which is so thick that you can not believe it. Her hair is as thick as 2-3 normal girls´ hair!
After she has made the braid, she is showing both the thickness, the length and much more to you!
She is swinging it, wrapping it around her and doing a lot of amazing braid play!
If you love super long hair, braids, or generally long hair, this video is a must have that you can not miss!
This video is over 10 minutes in length.
If you buy this video within the first 24 hours, you will get a discount of 20%!
Discount code: discount
You'll get a 1.4GB .MP4 file.
More products from RealRapunzels