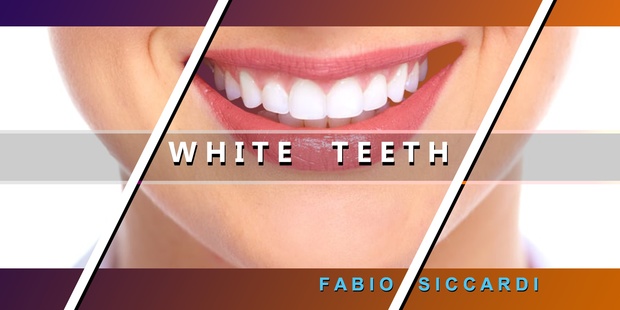 WHITEN YOUR TEETH! Get Perfect White Teeth Naturally! Now With Ultrasonic
Greetings Ladies and Gentlemen
We like to introduce you a revised version of our old program designed to whiten your teeth. While the last program was designed to do two things, whiten as well as straighten, this program is designed to whiten your teeth. This program will not only just whiten your teeth, it will also convince you to take steps like to keep your teeth healthy and clean like brushing your teeth regularly and avoid habits that ruin your teeth.
Features:


3D Affirmations This feature allows your body and mind to make faster changes.


Ultrasonic: Continue Listening to this program even when you are not in a position to use Headphones/earphones. (Please remember to use the normal version for at least 4 hours)


More than four times the amount of affirmations used in the YouTube versions


INSTRUCTIONS
Listen to this track for at least four hours a day for the next 1-3 months. Or if you want super fast results you can listen to the track for at least 8 hours a day, but not more than 21 hours.Listening to the track using headphones/earplugs brings best results.You can listen to other music while listening to this track, and you can carry on other activities such as working, studying or playing or sleeping or working out etc.We can also suggest you to set this video to a comfortable volume and open another tab to listen to any positive and uplifting music you want.
NOTICE:
Please use a secure and reliable internet connection while trying to download the files. If for some reason you run out of download limits, please send us an email to [email protected] If it is a working day, we will get to you in few hours. You also have the option to download the compressed files, they are basically contained a zipped format because it contains multiple files. If you are using a PC to download please make sure you have a program like WinRar and if you are using a mobile phone, please search for WinRar or WinZip in the App Store or Google play if you have not installed yet. They are available for free.
WARNING:
Do not pirate this program anyway, it contains very strong anti piracy affirmations which will make this program useless and reverse the effects.We reserve our rights to keep the affirmations we used to build this program as a trade secret.
You'll get 12 files (622.8MB)
More products from MindPro Lab