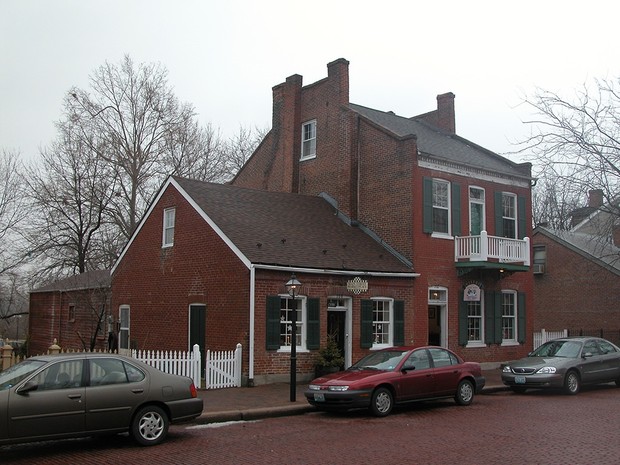 Catalog of the Most-Loved Places V17 St. Charles, Clinton & Edwards
This volume of the Catalog of the Most-Loved Places contains Clinton and Edwards in Mississippi and the Main Street of St. Charles, Missouri. I just happened across the Mississippi towns while on work travel, and they were compelling enough to shoot. I was in St. Charles as a consultant on DPZ's charrette to design the New Town at St. Charles, and shot these on a bitterly cold day that was spitting freezing drizzle, as all the days seemed to be during the charrette. It was hovering right around freezing, so in the moments it was warmer, I kept having to wipe the drizzle from my lens. It's a wonder I got any good shots at all; I had to throw away lots of them. I keep promising myself to go back in the summer, but it seems like every time I'm in St. Charles it's in the dead of winter. Maybe the dark day is appropriate light for a Main Street that was struggling through dark times, but with awesome bones and heart, and promising better days ahead.

The Mississippi images are 2 megapixels (1,600 x 1,200 pixels) but by the time I got to St. Charles a few months later, I was shooting with a new camera that was 5 megapixels (2,560 x 1,920 pixels). This volume contains approximately 526 images. It is available for download once you have purchased it.
You'll get 1 file (595.4MB)