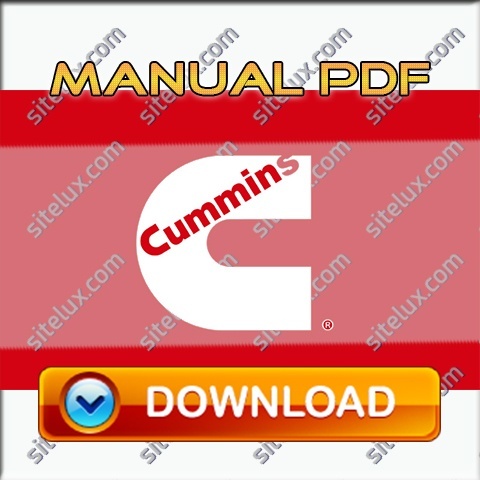 Cummins ISC, ISCe, QSC8.3, ISL, ISLe3, ISLe4 and QSL9 Engines Troubleshooting and Repair Manual
This manual provides instructions for troubleshooting and repairing this engine in the chassis. Component and assembly rebuild procedures are provided in the engine shop manual.

The manual is organized to guide a service technician through the logical steps of identifying and correcting problems related to the engine.

This Troubleshooting and Repair Manual is intended to aid in determining the cause of engine related problems and to provide recommended repair procedures.

This manual is designed so the troubleshooting trees are used to locate the cause of an engine problem. The troubleshooting trees then direct the user to the correct repair procedure. The repair procedures within a section are in numerical order. However, the repair steps within a given procedure are organized in the order the repair must be performed regardless of the numerical order of the steps. The user must use the contents pages or the index at the back of the manual to locate specific topics when not using the troubleshooting trees.

This complete service repair workshop manual PDF download for the Cummins ISC, ISCe, QSC8.3, ISL, ISLe3, ISLe4 and QSL9 Engines has easy-to-read text sections with top quality diagrams, pictures and illustrations. The step by step instructions show you how to fault find or complete any repair or overhaul, correctly and efficiently, saving time and avoiding costly mistakes.


---

TABLE OF CONTENTS :

Volume 1
Introduction
Engine and System Identification
Familiarization
Troubleshooting Symptoms
Troubleshooting Symptoms (New Format)
Complete Engine - Group 00
Cylinder Block - Group 01
Cylinder Head - Group 02
Rocker Levers - Group 03
Cam Followers/Tappets - Group 04
Fuel System - Group 05

Volume 2
Introduction
Injectors and Fuel Lines - Group 06
Lubricating Oil System - Group 07
Cooling System - Group 08
Drive Units - Group 09
Air Intake System - Group 10
Exhaust System - Group 11
Compressed Air System - Group 12
Electrical Equipment - Group 13
Engine Testing - Group 14
Mounting Adaptations - Group 16
Miscellaneous - Group 17
Vehicle Braking - Group 20
Service Literature
Specifications


---

MANUAL SPECIFICATION :

File Format : PDF
Language : English
Printable : Yes
Searchable : Yes
Bulletin No. : 4021418
Total Pages : 1346
You'll get a 58.6MB .PDF file.