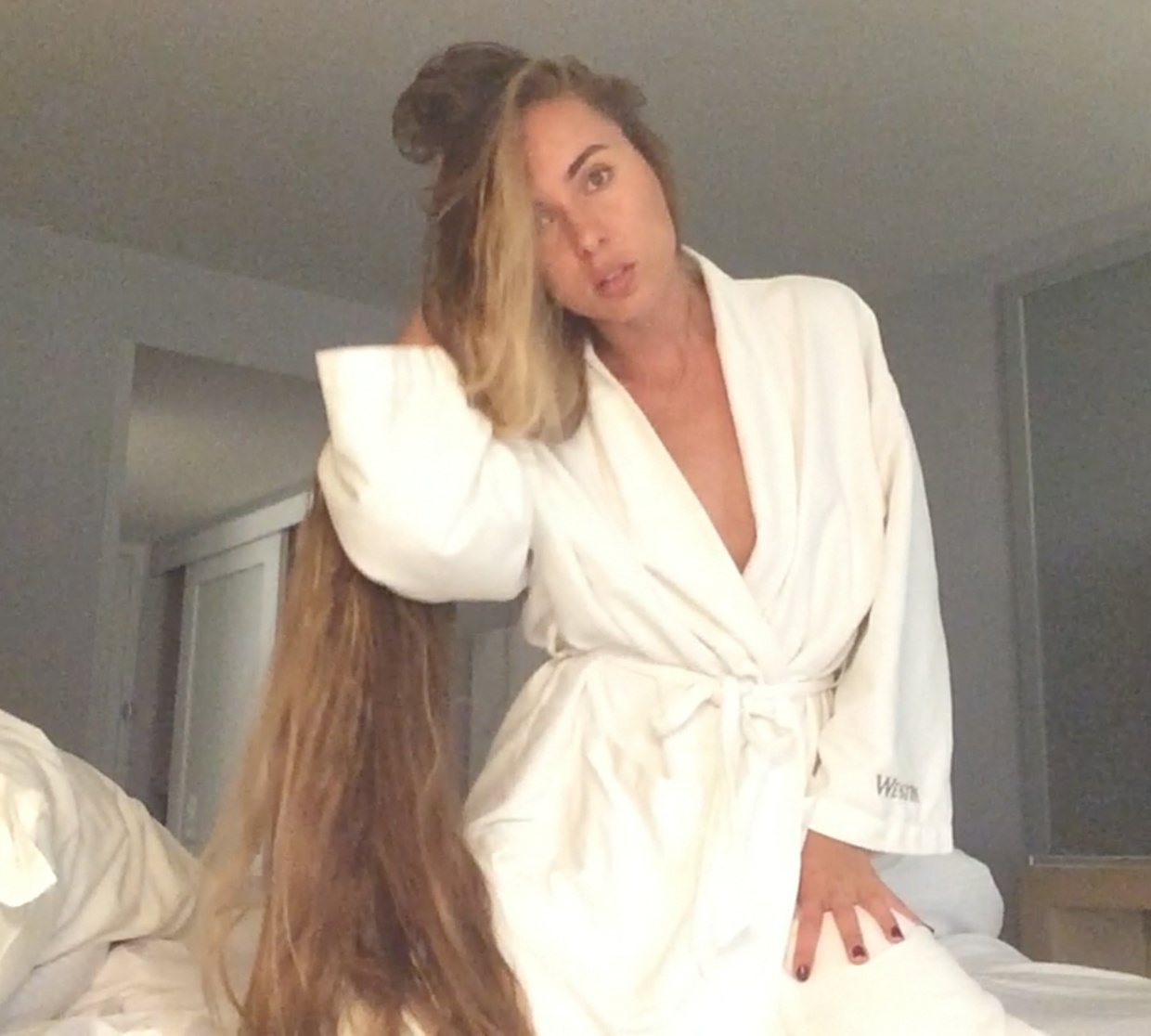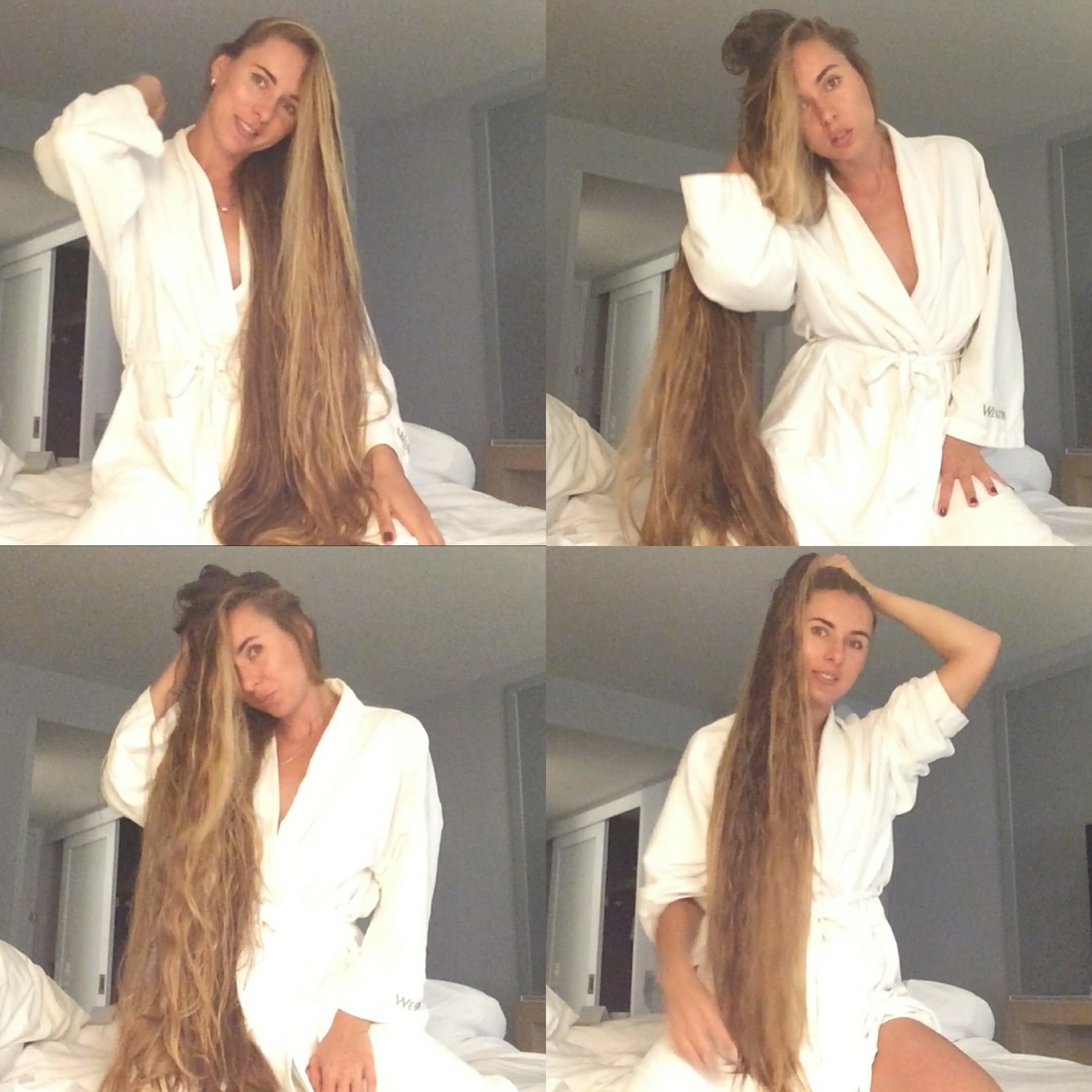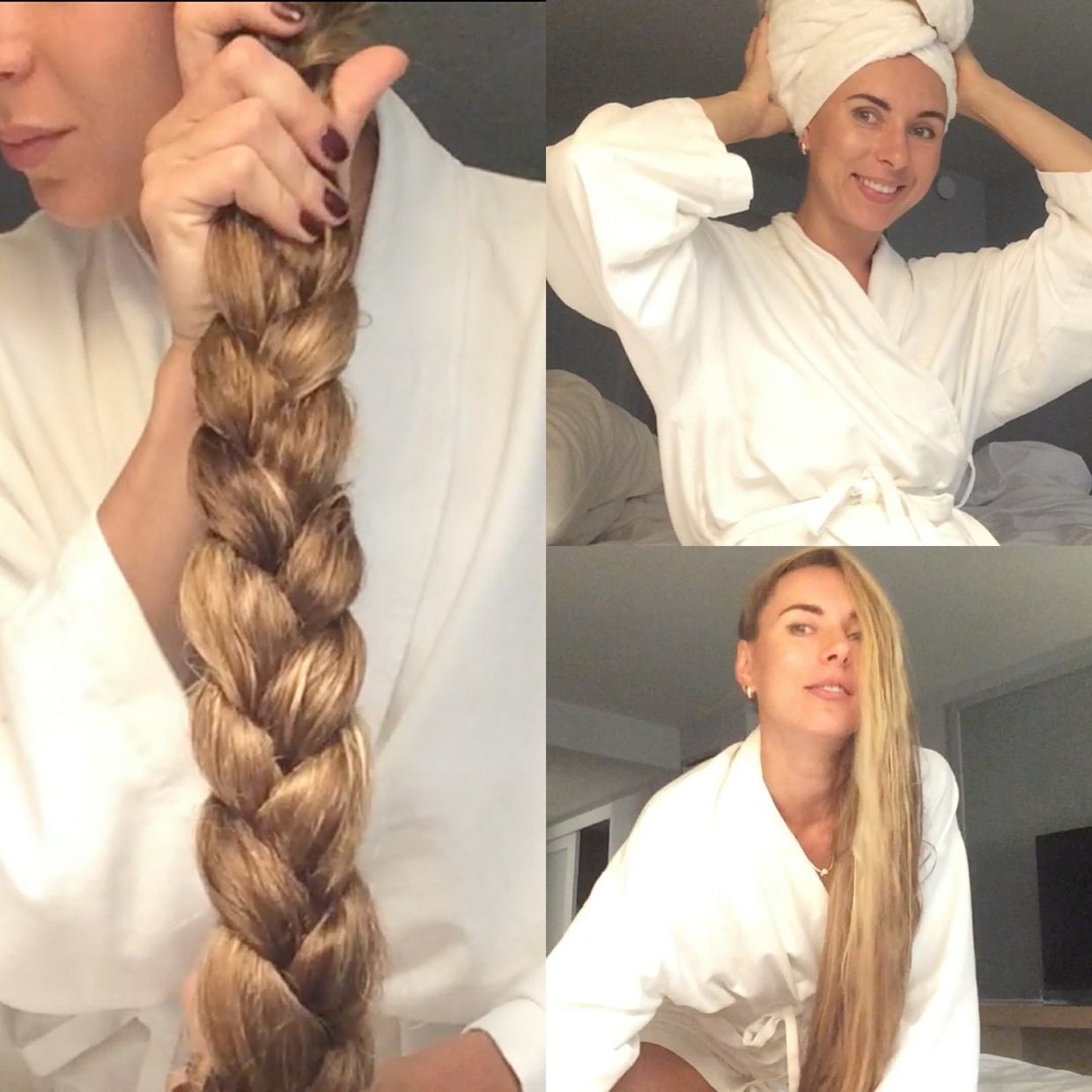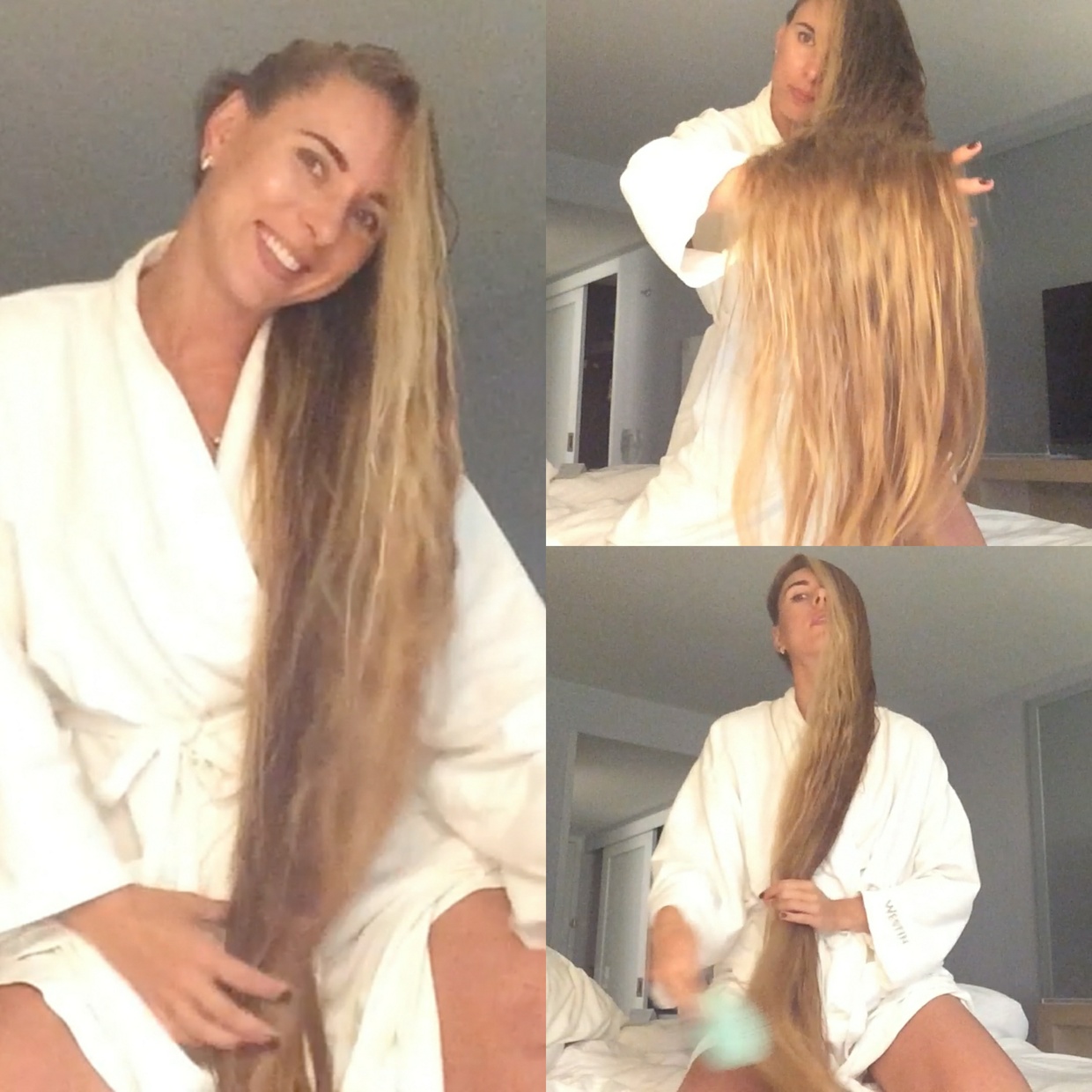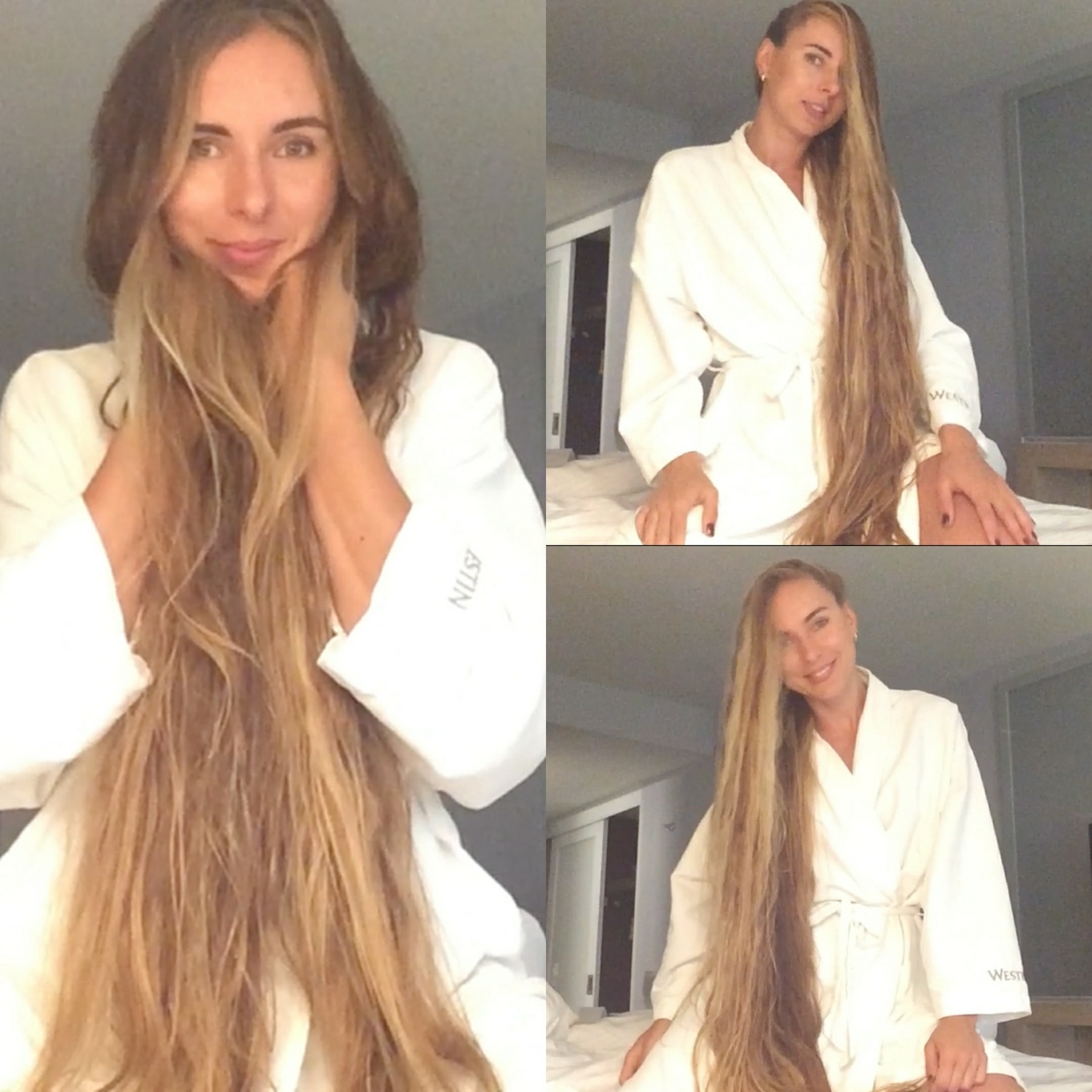 VIDEO - Rapunzel´s wet hair play
Preview: 
https://www.youtube.com/watch?v=cYZmqwe_Ycw
One of of premium models, Kateryna, whish has totally amazing knee length blonde thick hair, has now made something a lot of people have been waiting for... A wet hairplay video!
She is a very beautiful lady and her very long hair fits her perfectly!
The length, the look, the thickness, the softness, the shinyness and everything else with her hair is out of this world, it is so perfect!
In this video, she starts of by taking off a big towel wrapped around all her hair. 
That towel has to be very big to be able to hold all that hair!
Then she swings and dances with her Rapunzel-hair, and she also pulls it slowly over her arm to show you how long and silky it is!
She is swinging it from side to side, changing which side her hair lays on. That hair looks very heavy! Which is perfect! 
Then she starts brushing it, and then, guess what? More hair swinging and dancing!
This video has a lot of different hairplay, you just have to see for yourself! 
You will see handheld ponytails, high handheld ponytails, stroking her own fingers through her hair, airdrying it (by swinging it back and forth) and a MASSIVE braid!
This video is over 10 minutes in length.
If you buy this video within the first 24 hours, you will get a discount of 20%!
Discount code: discount
You'll get a 909.7MB .MP4 file.