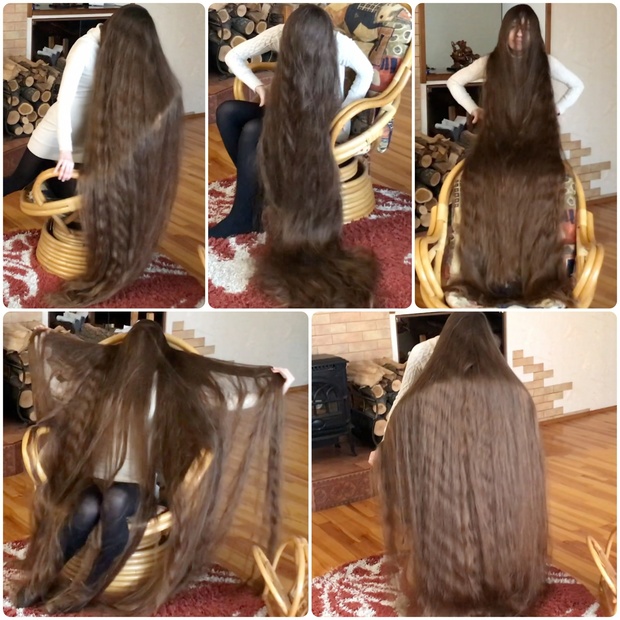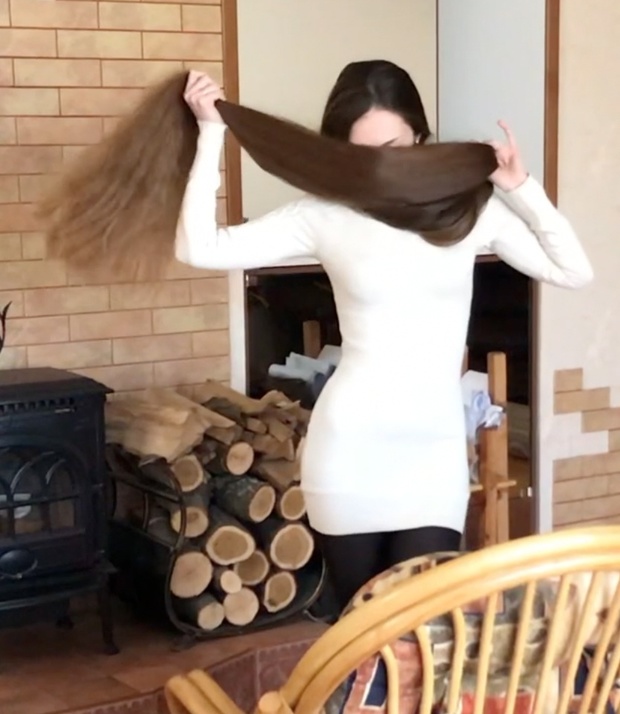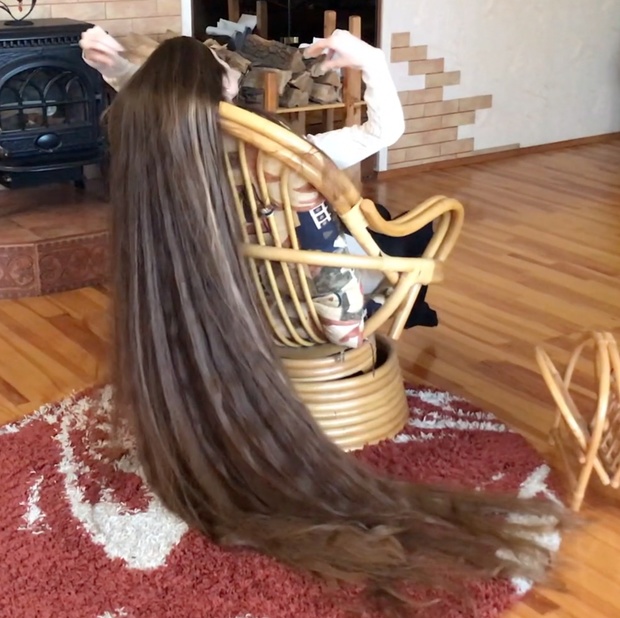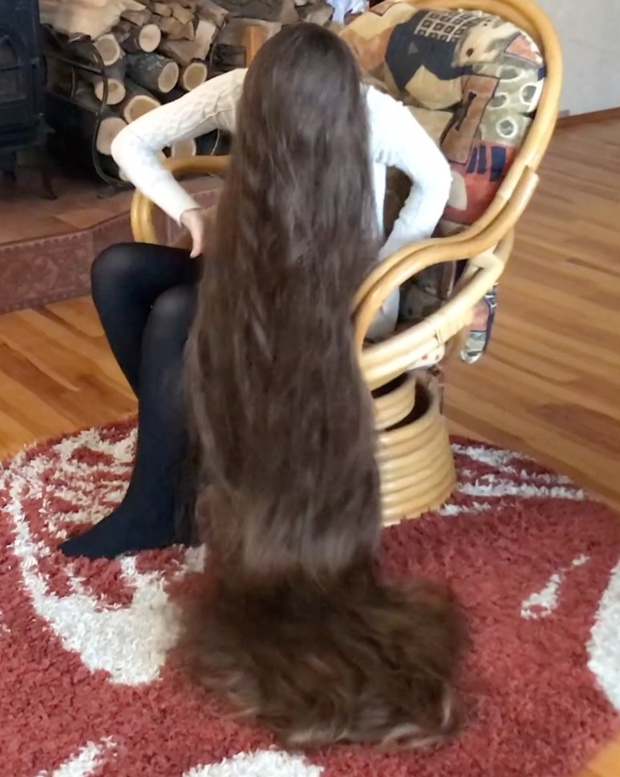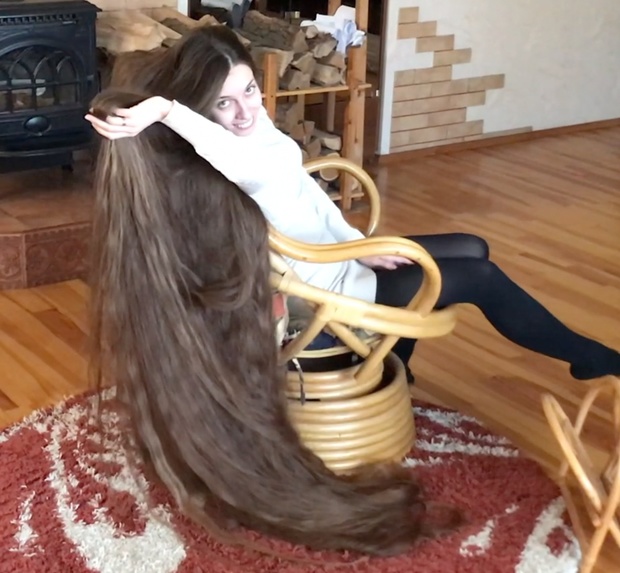 VIDEO - Ultimate chair play
Preview: 
https://www.youtube.com/watch?v=EIIgDq5rJpM
WARNING: This video contains extreme hair play and extreme hair length!
Yes, Alena´s hair is floor length, or actually, maybe a little bit longer, as she wasn´t quite satisfied with floor length. However, it is very important to keep in mind that she is growing her hair longer than floor length AS LONG AS it stays healthy all the way down to the ends, which it looks like it is!
Length lover love Alena, and we love her as well!
She is one of the most popular models, and one of the best long hair models in the world with the best hair in the world - super thick, super long and super heavy hair at the best of the best quality available.
This video is the second rocking chair video after our first video "Rocking chair": 
https://sellfy.com/p/Cu2s/
became a big success!
In our opinion, this video is even better, and the first one was really GOOD!
We got a lot of emails asking of making several videos like this, so that´s what we did.
She is a true long hair lover and enthusiast, and her super long hair is a lifestyle.
Not only is her hair long, but she can cover a very wide chair completely, and there is still not one inch that is not covered by hair, and THAT takes a LOT of hair.
What is happening every time Alena is sitting down in a chair?
No matter what chair it is, her hair is making a huge pool of silky long hair on the floor, and she almost has enough hair to swim in.
She is of course very well aware of this, and doing long hair play with very heavy floor length hair is harder than any shorter length like knee length or even shorter, and a woman have to have some serious long hair playing skills to pull this off with such long hair, and Alena has those skills. 
The way she holds, lifts, and plays with her hair so you can see everything perfectly, is insanely good, and our hats are off to her!
When we made this video with Alena, we talked about the fact that she has been modeling for us for a while now, and she has gotten some great experience, so we said; "Do not spare ANYTHING! Give it ALL you´ve got and show us the best hair play in a chair possible for this video!"
She did her best, and it´s not hard to see that it is even better than best!
Everyone has their own taste, and in our taste, this is most like the best video of Alena every, and if not the best, it is certainly one of the best!
She is sitting in a special type of rocking chair which can be both tilted back and forth and rotated 360 degrees round and round.
This video includes too much variety of very impressive long hair play to mention by text, but some of what she does are; Long hair swinging, swaying and flipping, long hair play and display while standing, long hair play and display while sitting in a chair, "bathing" in her own hair, covering the chair completely, in so many different ways (from the front, from behind, from the side, while sitting, while standing, and the list goes on), long hair smelling, long hair wrapping around her neck, making waves, long hair stroking over the chair, rotating while the hair is loose and MUCH more!
This is really a video that everyone got to have! Do NOT miss this video!
Although this video is slightly over 11 minutes, we were thinking of setting the price to it to $15 because of the intense and amazing hair play, but we set it to $9 (-20% discount for the first 24 hours), because we really want everyone to get this now!
Note:
We might increase the price on this video later since it is worth more.
This is an extremely good video from the princess of long hair, Alena, ENJOY!
This video is over 11 minutes in length.
If you buy this video within the first 24 hours, you will get a discount of 20%!
Discount code: discount
$9
You'll get 1 file (1.0GB)
More products from RealRapunzels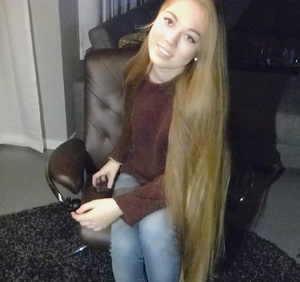 50% OFF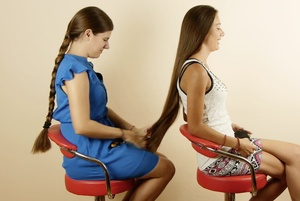 50% OFF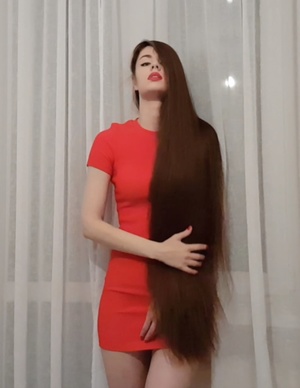 50% OFF