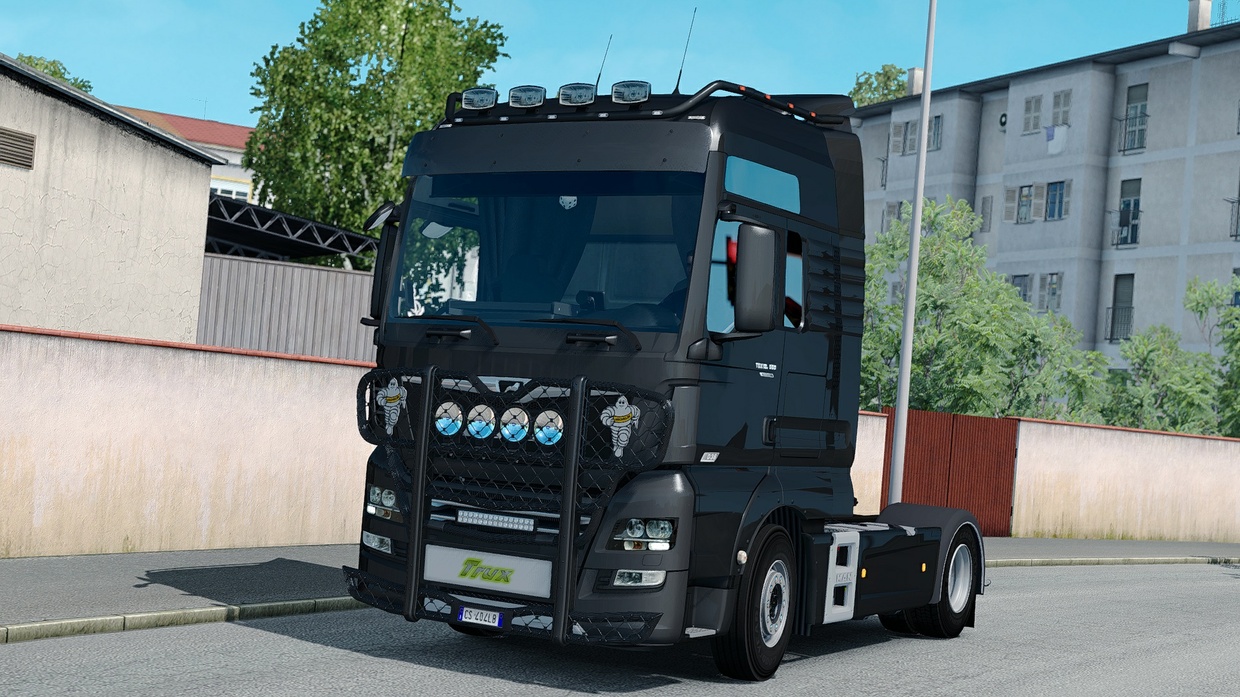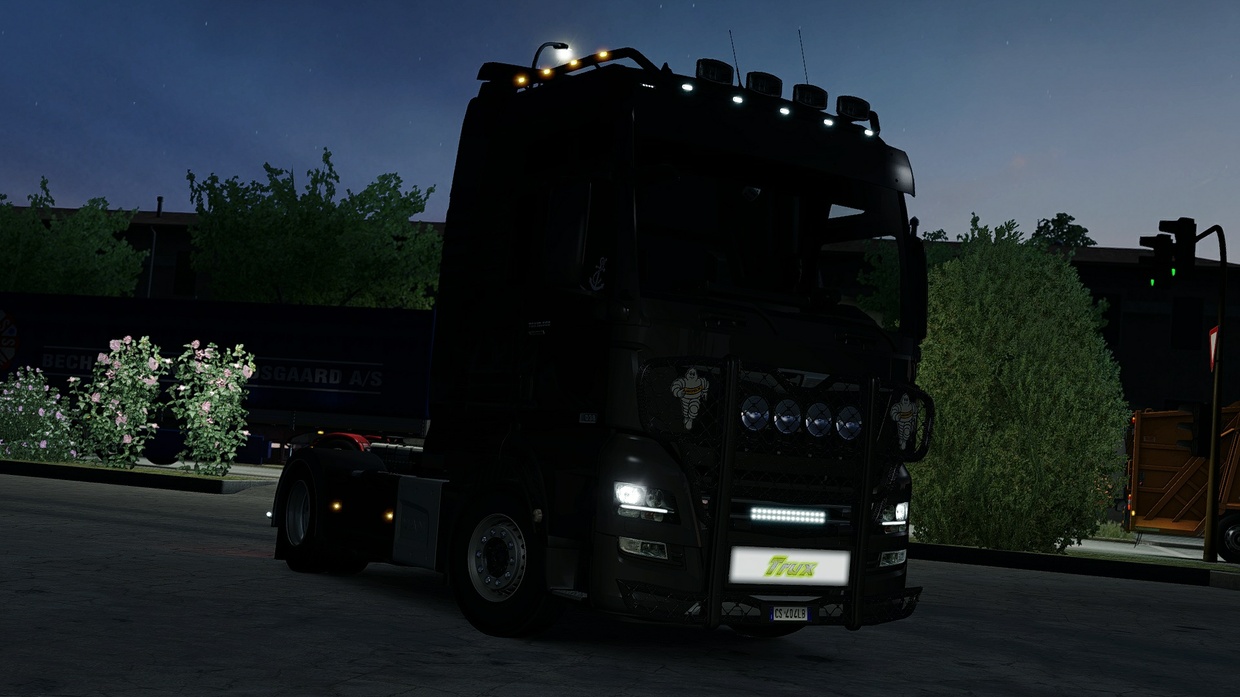 Bullbar Trux HighWay MAN TGX-S By Alang7
Programs used:
3Ds Max 2018;
Photoshop CC2018;
Illustrator CC2018;
Zmodeler 3;

The mod contains a total of 4 bullbars, plus 18 subaddons such as lamps, lightboxes, ledbars, and michelin badge. The bullbars, the lamps, the ledbars and the lightboxes are paintable, and skinnable. The templates are available inside an open SCS. The other SCS that contain the models is closed. PMG and PMD are closed aswell.

The mod will be updated if needed. If someone leak, re-sale, or share it, I will stop updating it, and I will not give a full support anymore.

The mod works fine on the 1.30x version. For the best compatibility, I raccomend to you to put higher priority of this mods on the mod editor.

The mod is compatible with the MAN TGX Euro6 v2.0 (v1.30) by MADster. If you want that Trux Bullbar on another MAN version, please, let me know and I will take a look.

If there is any issues, please leave me a message here.
You'll get a 168.7MB .RAR file.
More products from Alang7™