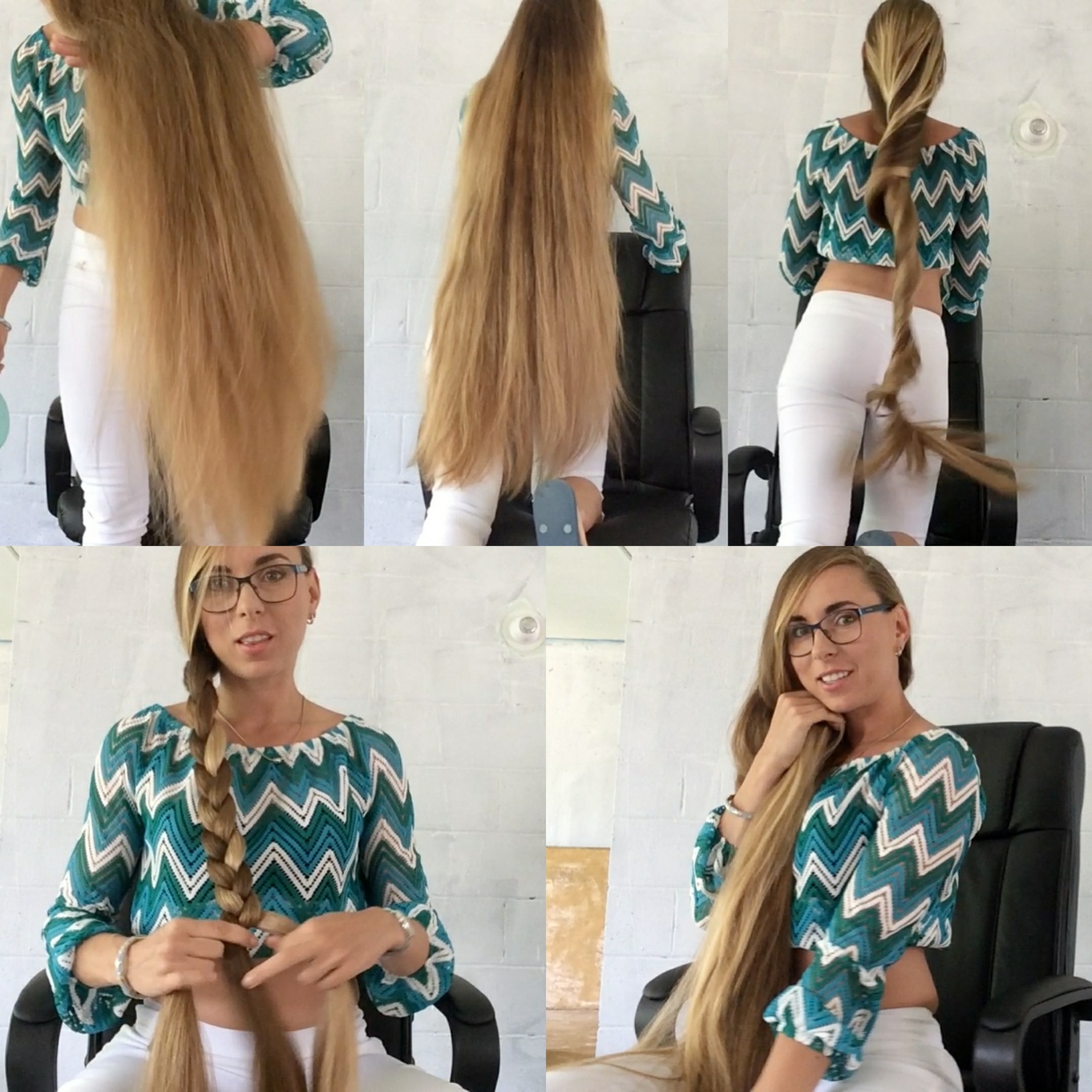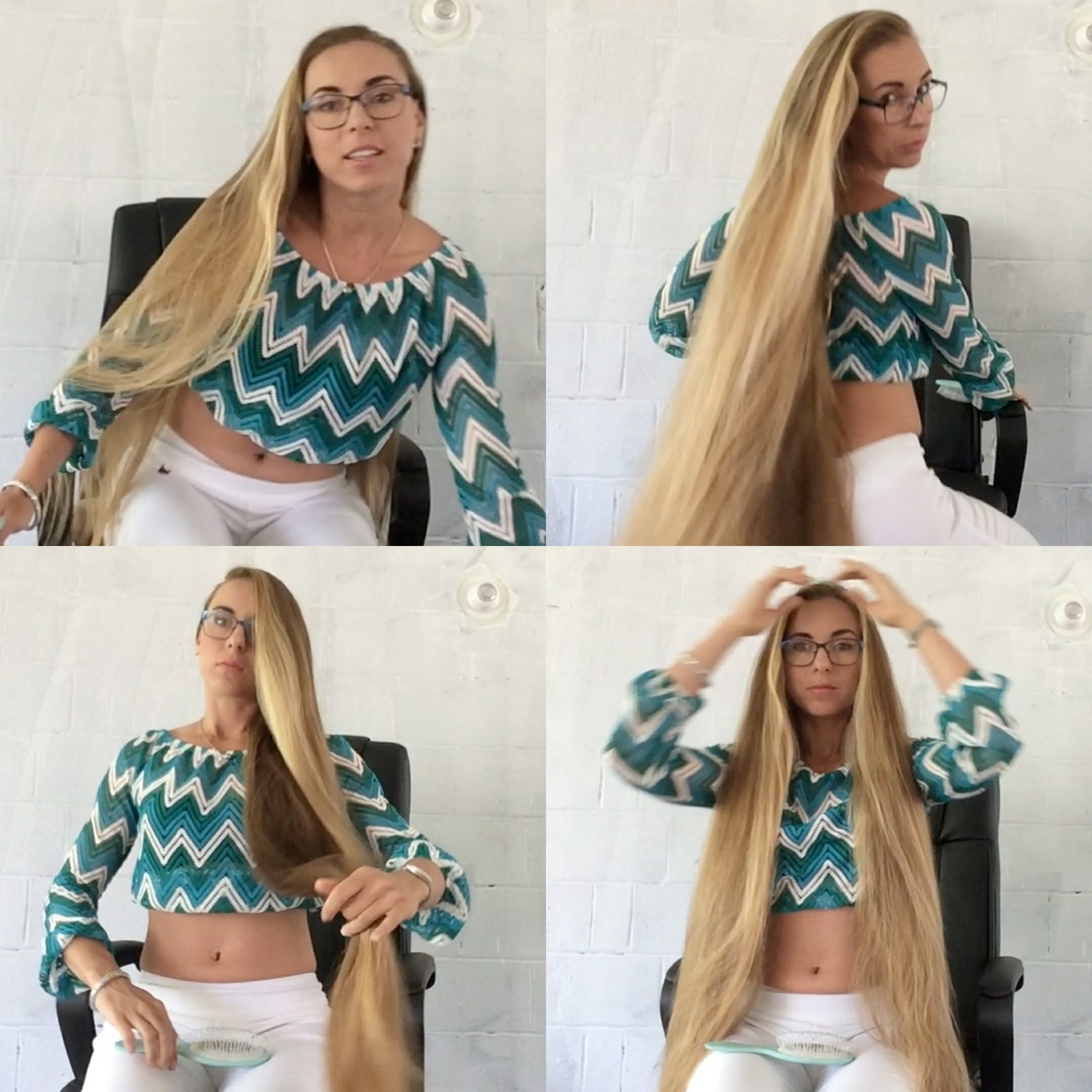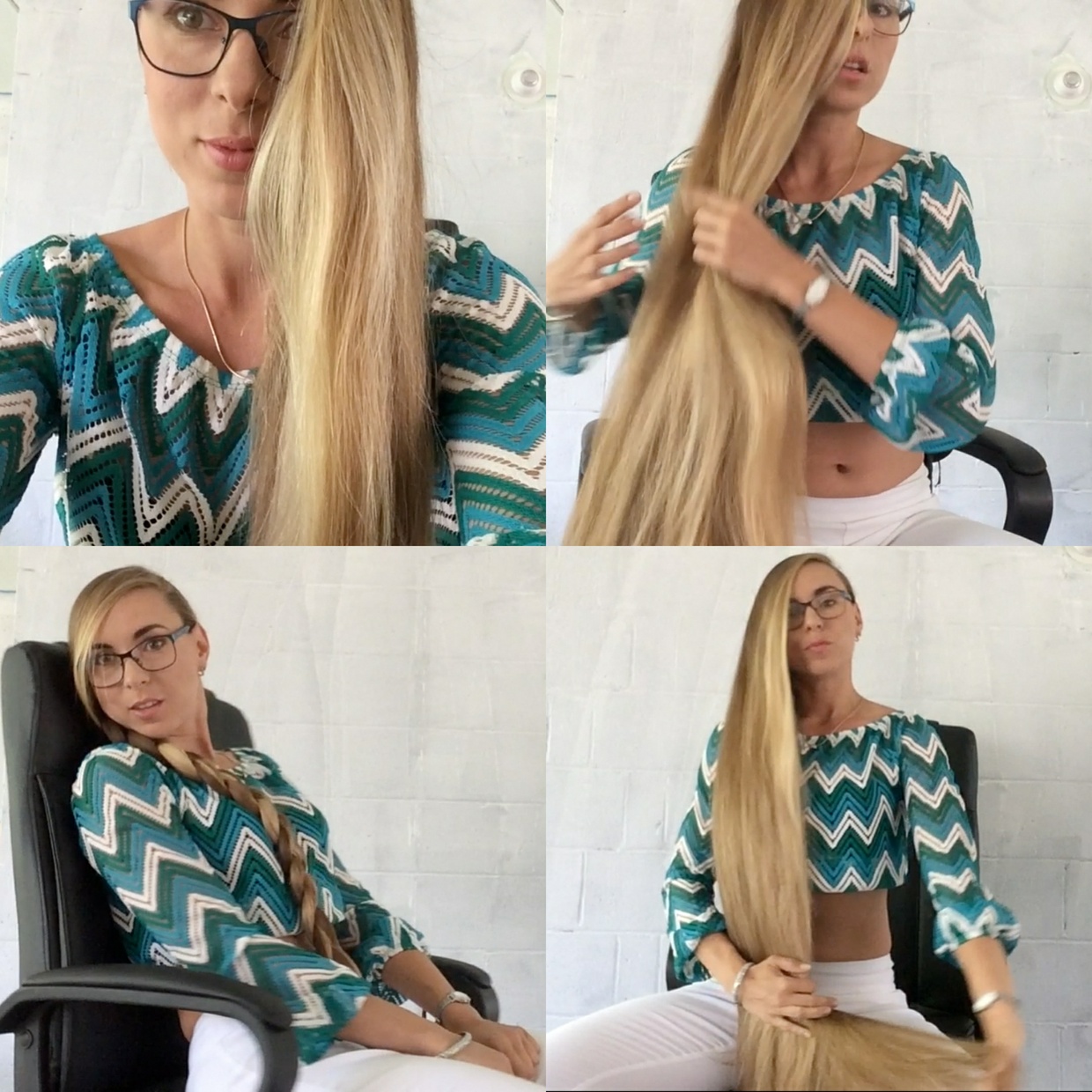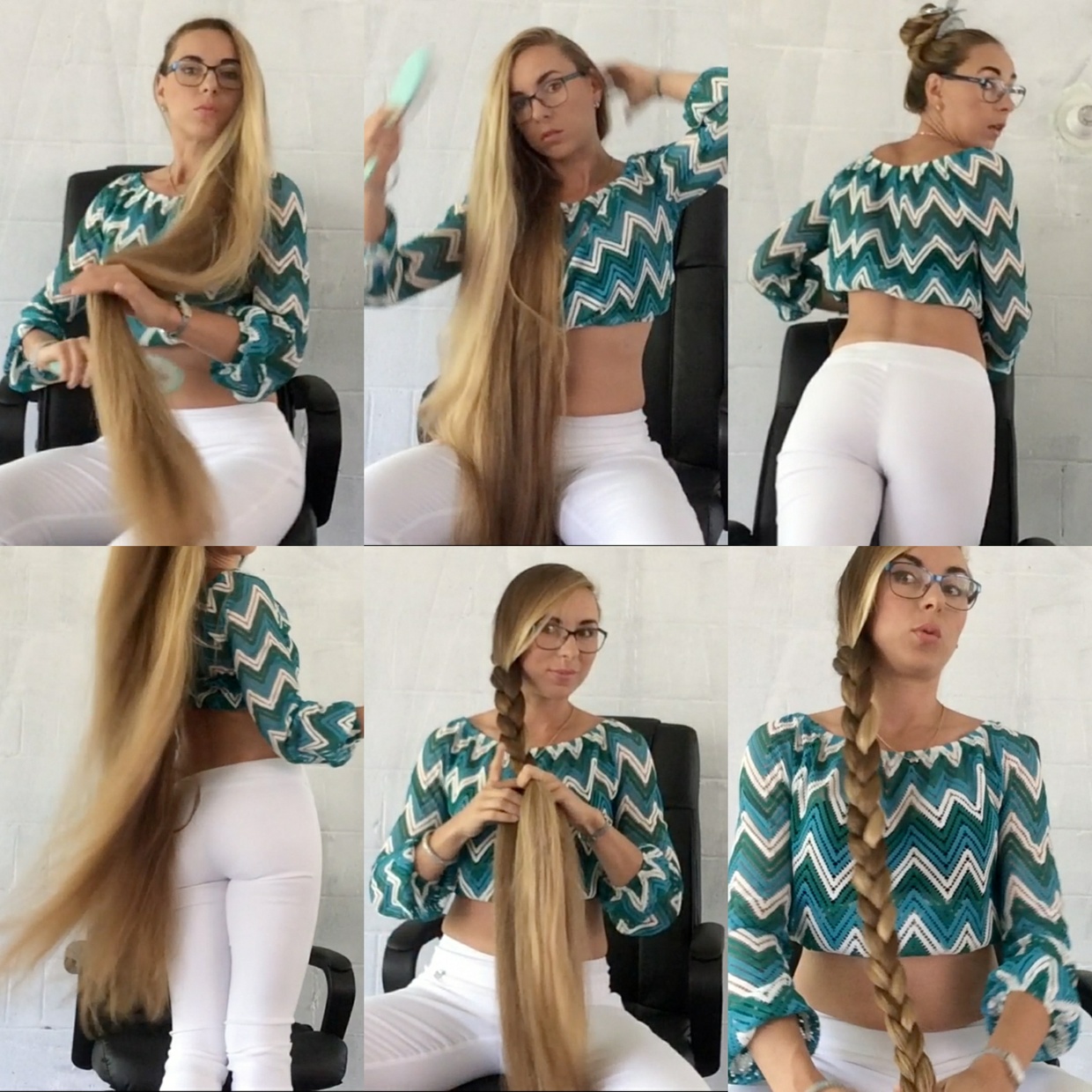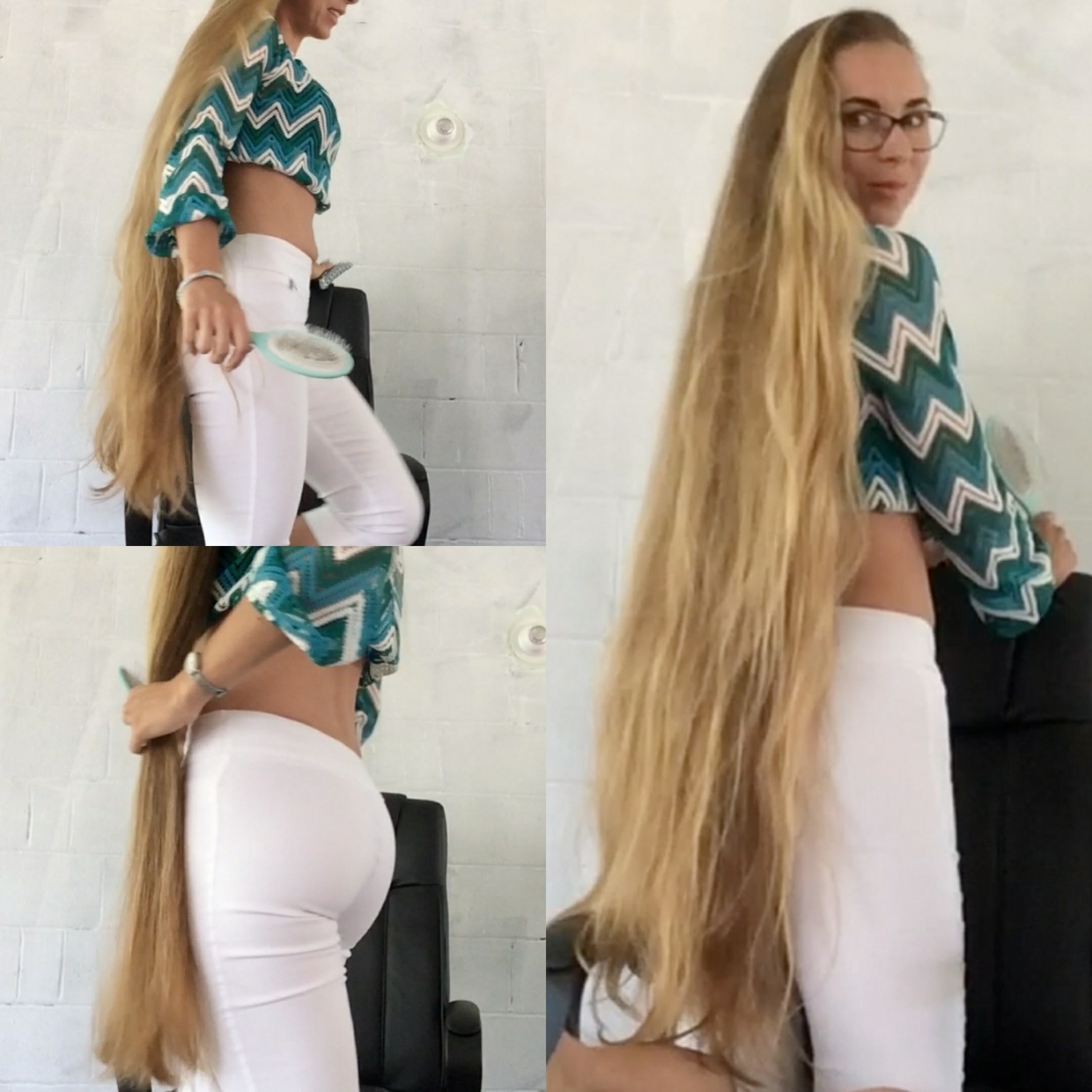 VIDEO - Amazing knee length hair play
Preview: 
https://www.youtube.com/watch?v=o3CJ-ma_wp8
Kateryna is back with yet another amazing video, that´s whywe called it Amazing knee length hair play!
She is an experienced model, and she is also starting to get experienced in the RealRapunzels long hair modelling world too!
She has blonde knee length hair which is thick, silky and shiny, it is flawless and totally incredible!
This is every girl´s dreamhair, for sure!
She really enjoys having super long hair, and she knows you enjoy watching it too.
She loves to be a long hair model and she really puts passion into her work, which makes all the great hairplay, all the great scenes, and the total video becomes an amazing perfected product.
She likes to show off her length, how silky it is and swing it from side to side to show you the special motion you can create only with very long hair!
In this video, you will see perfect long hair play, buns, bundrops, braid, undoing of the braid, ponytail, long hair display, long hair play in chair, hairbrushing, hair parting, long hair swinging/dancing both standing and in chair, and closeups, in other words: A LOT!
This video is over 10 minutes in length.
If you buy this video within the first 24 hours, you will get a discount of 20%!
Discount code: discount
You'll get a 918.8MB .MP4 file.
More products from RealRapunzels