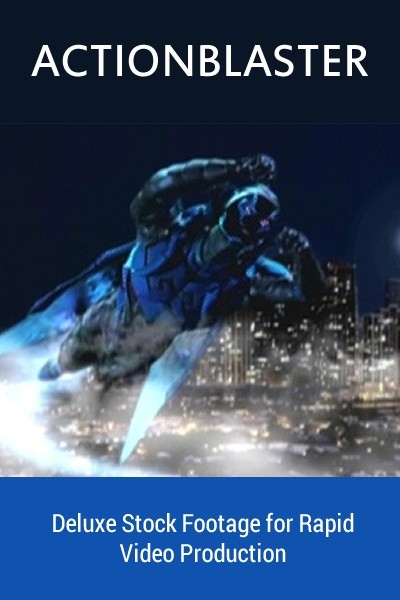 ACTION VIDEO FOOTAGE - FANTASTIC SHOTS - For Creative Video Productions
The First Light Weight Media kit for Action Film Production.
With ACTIONPACK you just need your imagination and your editing software of choice.
Discover and UTILIZE a complete set of digital assets geared towards production and post production of short action films. Including over 75+ professionally made audio and video blocks. ACTIONPACK is the media kit of choice for modern filmmakers and multimedia producers. Rapidly create quality action films without the headaches of finding sponsors and budgets. Become a master of action without the astronomical fees of film schools and stock footage libraries. Put together your short (or long) action film in matters of hours. No crews, no guesswork, no lighting and no expensive software.


75+ deluxe digital assets for video production


Turn your amateur films into Hollywood looking movies


Save thousands of dollars in production costs


Assemble your films like playing with LEGO


Build your stories using story templates


Impress your sponsors, pitch new investors and producers


Use ACTIONPACK on any video editing software


Forever yours - HD Quality


Professionally made and professionally put together


UNZIP - EDIT- PLAY - IMPRESS


What is a Media Kit for Film Production?
A digital Media Kit (DMK) for film production is a collection of assets that can be used in different layers of your composition.
How was Video Production possible before Media kits?


It was very expensive. Not longer than a decade ago, producing action films was an expensive task almost impossible for an individual. You would need a crew, equipment, lights, makeup, actors and more. All this hassle is gone with ActionPack Media Kit 
Professional Video Footage for your Action Film Project
55+ Video Files 


airplanes


ambulances


military


helicopters


bombardments


cameras


cops chases


glass break


explosions


futuristic interfaces


glorious city escapes


drone footage


traffic and cars


people


Sounds for your Action Film Project 
15+ Audio Files




laser guns


explosions


creatures


ambiance


screams


grenades


shotguns


glass break


You will get a Zipped Folder (700Mb)
You'll get 1 file (549.5MB)