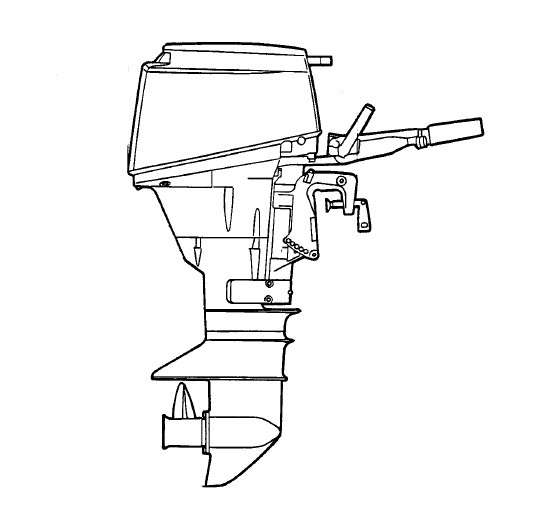 Yamaha 150A 150F L150F D150H 175D 200F L200F 200G 225D Outboard Service Repair Manual Download
This manual provides the mechanic with descriptions of the operations of disassembly,Repair, assembly, adjustment and inspection, each of which is presented in a sequential, step-by-step procedure.
To assist you to find your way about this manual, the Section Title and Major Heading is given at the head of every page.
An Index to contents is provided on the first page of each section. 
Models Covers:
 
Worldwide   USA          code   starting serial
 150AET     C150TR       6G4    L: 305521 - X: 704396 -
 L150AET    -            6K0    X: 750347 -
 150FETO    S150TR       6G4    L: 352137 - X: 504118 -
 L150FETO   L150TR       6K0    L: 350142 - X: 501152 -
 150GETO    P150TR       6J9    L: 502379 -
 D150HETO   D150TR       6J9    L: 601301 -
 175AET     -            6G5    L: 302440 - X: 701017 -
 175DETO    S175TR       6G5    L: 350273 - X: 501252 -
 175FETO    P175TR       62H    L: 500647 -
 200AET     —           6G6    L: 308781 - X: 707018 -
 L200AET    —           6K1    X: 752202 -
 200FETO    200TR/S200TR 6G6    L: 350991 - X: 506004 -
 L200FETO   L200TR       6K1    L: 350141 - X: 501625 -
 200GETO    P200TR       61H    L: 502516 -
 225DET                  6K7    L: 400393 - X: 500160 -
 225DETO                 6K7    L: 450255 - X: 550266 -
 
Service Repair Manual Covers:
How to Use This Manual
Contents
General Information
Specifications
Periodic Inspections and Adjustments
Fuel System
Power Unit
Lower Unit
Bracket Unit
Electrical Systems
Trouble Analysis
Wiring Diagram(150AET, L150AET, 175AET,200AET,L200AET/C150TR)
Wiring Diagram(150FETO, S150FETO, L150FETO, LS150FETO, 150GETO, D150HETO, 175DETO, S175DETO,175FETO, 200FETO, S200FETO, L200FETO, LS200FETO, 200GETO, 225DET, 225DETO/150TR, S150TR, L150TR, P150TR, D150TR, S175TR, P175TR, 200TR, S200TR, L200TR, P200TR)
 
==================================================
368 Pages
High Quality PDF Manual
All pages are printable. 
Instant Download
No Shipping Cost
No Need to Wait For A CD-ROM
 

File Format: PDF
Language: English
Compatible: All Versions of Windows & Mac &Linux
Requirements: Adobe PDF Reader, WinZip
Thank you for visiting!
You'll get 1 file (7.4MB)