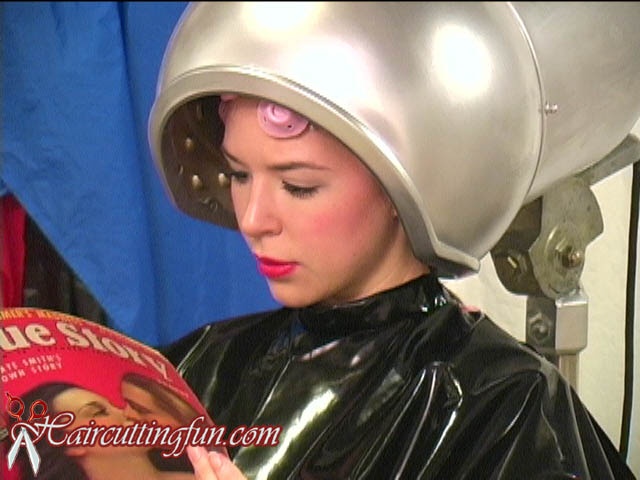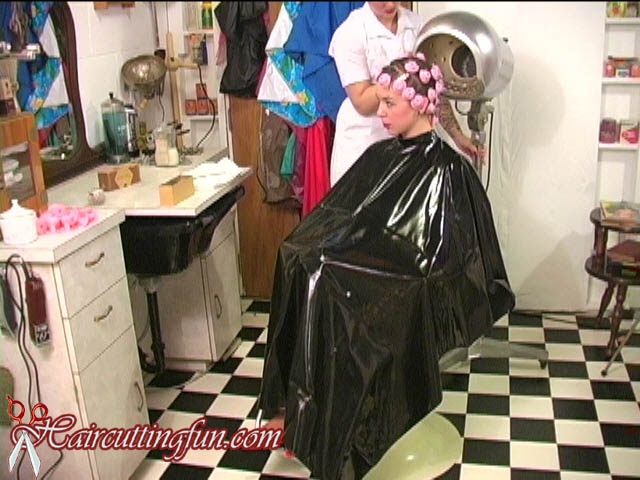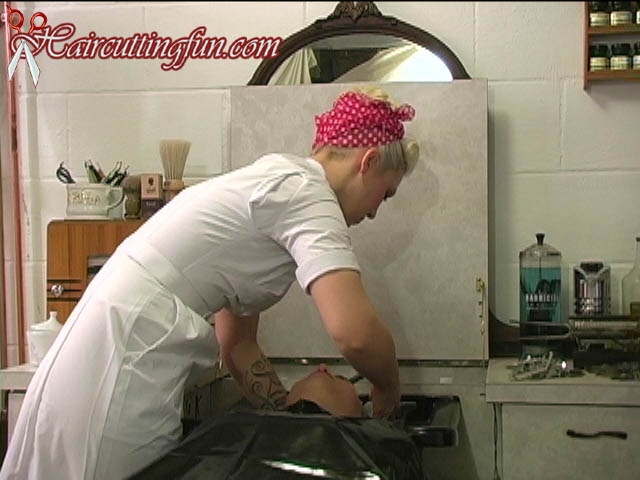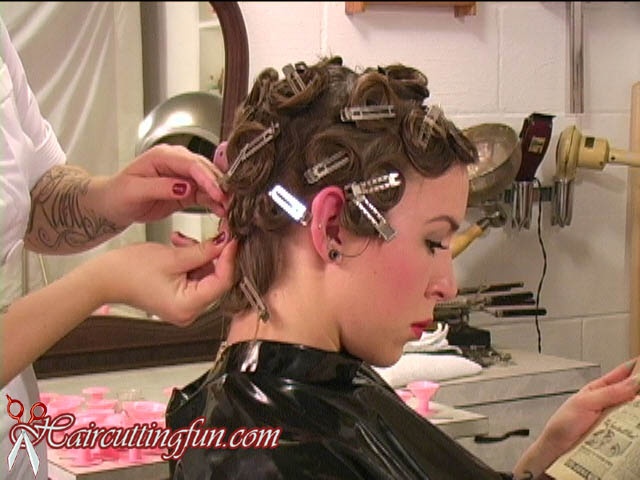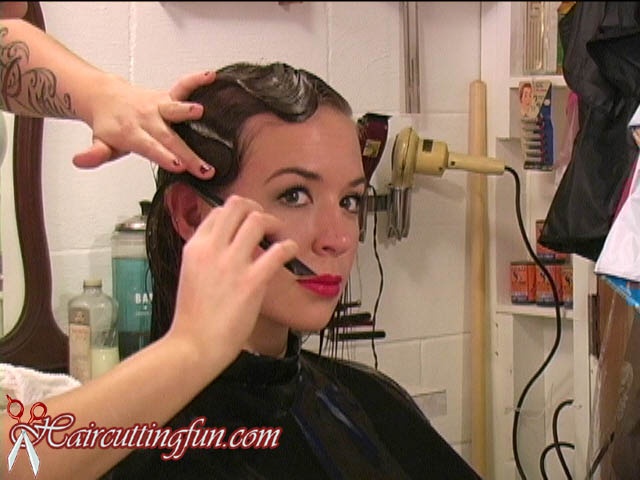 Jukebox Jenny's Button Curlers Set, Pin Curls, and Fingerwaving - VOD Digital Video on Demand
This video will take you back to the 1950's when button curlers were popular. The video starts with Jukebox Jenny, dressed in a 1940's sweater and a black pencil skirt tells the hairdresser, Kira, that she's there for a pin curls and a finger wave. A black PVC cape is draped around
her.To
achieve pin curls, 1" pink button curlers were used with Mode Paree hair pins to hold the button curlers in place. After a shampoo and setting lotion, Jukebox Jenny's hair is sectioned and her hair wrapped around the pliable button curlers. She, now wearing a comb out cape, sits under a 1930's Speed-King portable hair dryer with a 1937 August issue of True Story magazine. After baking some time under the hair dryer, the button curlers are removed and pin curl clips are used to hold the pin curls in place. The hair dryer is placed over her head once again to finish drying the pin curls. Once Jukebox Jenny's hair is dry, Kira brushes the pin curls out and does a bit of back combing to create a very lovely 1950's hair style.
Now it's time for the finger waves. The cover is lifted off the shampoo bowl, and Jukebox Jenny is reclined back. After a quick rinse and a handful of strong setting lotion, Kira beautifully sculps finger waves. Kira explains the finger waving method as she works so that the viewers can learn how to do finger waves and how to use button curlers at home or at their own salon. Jukebox Jenny looks fabulous in her new hairstyle.
For this video: approx. 1 hour and 57 minutes, 1683 MB, screen size 640x480
You'll get a 1.6GB .ZIP file.
More products from HaircuttingFun.com