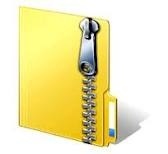 Submission
All instructions from the Part 3 submission still apply.
1. fireworks png file for your site mock-up (final sliced version), name your file index.fw.png
2. your website: a zipped file lastname_firstname_project.zip
3. screen captures of 2 different web pages (no dummy text, correct spelling/content):  lastname_firstname_screen.pdf
4. a pdf file containing the screen capture(s) of all html validation results and css validation results, name the file lastname_firstname_validation.pdf. 
Note:
1.    All html files must pass html validation at
http://validator.w3.org/
without any error. Use the validator's "File Upload" tab to check each file.
2.    All css files must pass css validation at
http://jigsaw.w3.org/css-validator/
without any error.
3.    If your html file contains any css component, your html file must pass both html validation (2 above) and css validation (3 above) without any error.
3.    If your files do not pass the validations, 1 point will be deducted for each error found. (warnings are acceptable). 
You'll get a 2.7MB .ZIP file.
More products from Number1Tutor