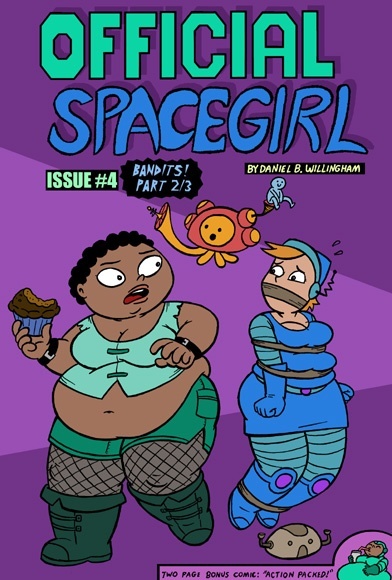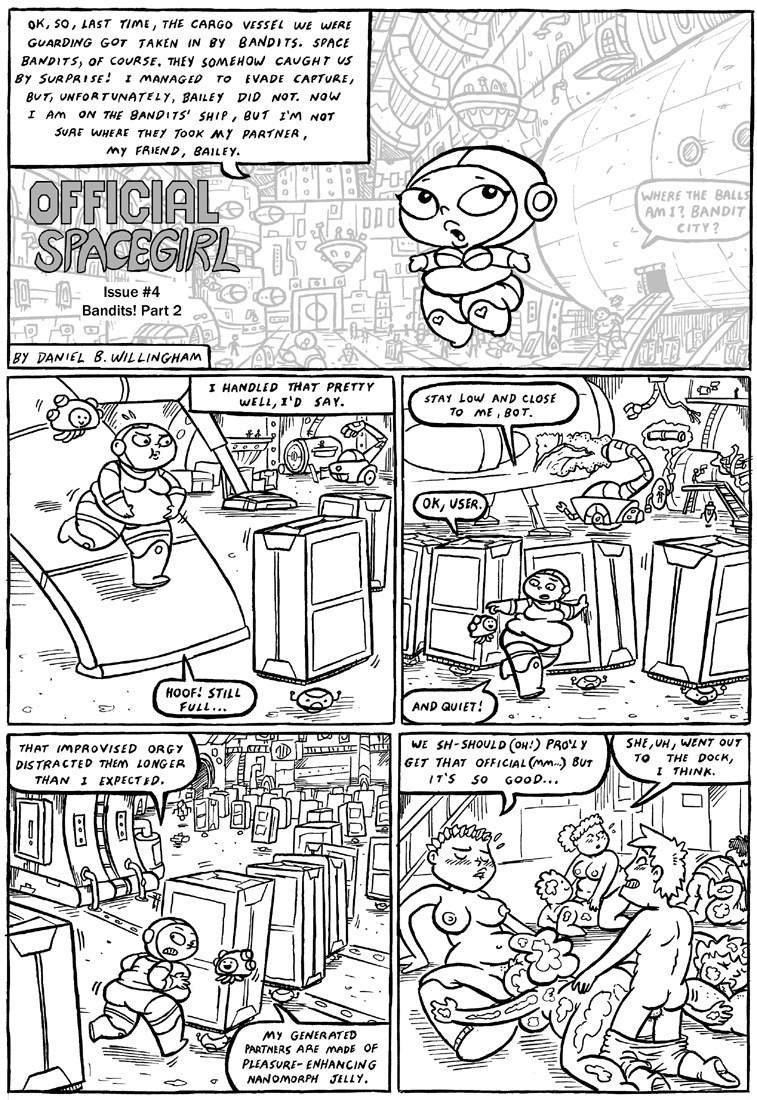 Official Space Girl issue # 4: Bandits part 2 of 3
Bandits! Part 2 of 3.

It was suppose to be a simple mission, Helix and Bailey were guarding the Queen's cargo of new food devices, but the space bandits caught them by surprise! Now Bailey is captured and Helix is lost on the bandit ship. Can she continue to evade capture herself and rescue Bailey? Maybe?!

20 pages, the middle part of this story arc. Plus a bonus two-page comic called "Action Packed!" You lucky folks! Helix eats a lot in it.

Contains nudity, sexual activity, stuffing and drinking, and character development, I guess.
You'll get a 24.2MB .PDF file.
More products from Poundforpoundcake