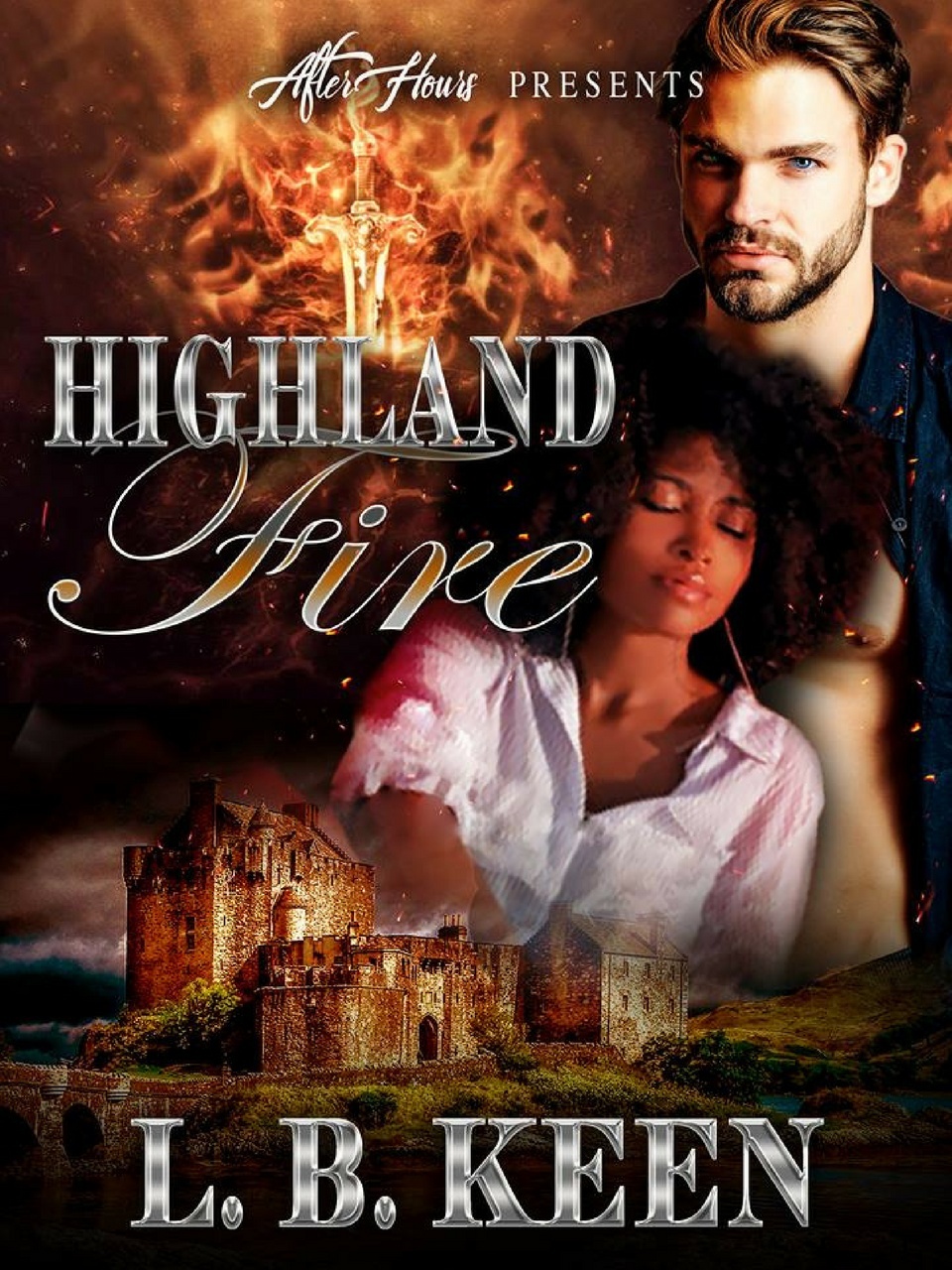 Highland Fire _By LB Keen
Six months after her grand adventure...

Erika Mungan has been living a moderately dull life. With her sister, Lyla now living in the highlands of medieval Scotland. Erika feels far more alone than she has ever before. With the same routine of returning to her empty apartment and returning to work, only to run numbers for her demanding father, Fergusson. Erika wonders if she, herself should have remained there, especially when her mind thinks back to burning green eyes of the man who broke her heart.

When her conniving father demands that she and her brother Ralph return to the year 1286, she not only has little choice but a small hope grows that she may lay her eyes upon the man she left all those months ago.

Thirteen years have passed since his life changed irrevocably...

Alec Maitland, once Alec MacIver lives a life bound by duty and honor. After the destruction of the MacIver clan, he has little room for anything else. Focused on growing the Maitland clan and protecting his people. His purpose is altered when an assassination attempt on his King leads him to face the one thing from his past that weakens him...Erika Mungan.

While drawn to her deep gaze, Alec cannot allow himself to weaken towards her when she is the key to finding his king. He also isn't sure he can trust her when she seems little bit too eager to leave his side. To protect her and to find his King, Alec will be forced to contend with not only demons of his past, but the weakening of his resolve to continue leading his people.

Two souls are drawn together; both unable to give in to their desires will find themselves drawn into a battle not only for their hearts but their lives. As an enemy, no one expected comes forward to wrought chaos.
You'll get a 903.2KB .PDF file.
More products from 6914912534850038