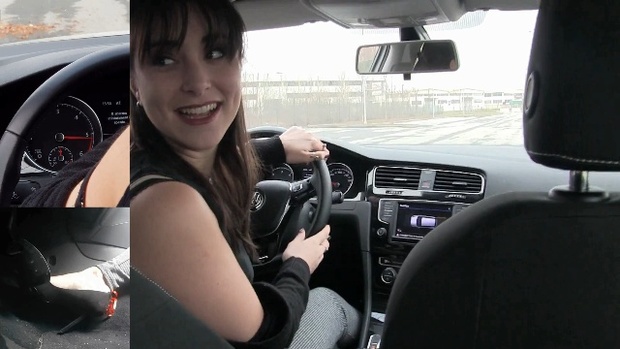 368 : Miss Iris has some fun driving an automatic transmission car (reverse also)
Miss Iris today is driving for the first time a car with automatic transmission, a semi-new diesel VW Golf.
She was hoping to have at her service a much powerful and interesting car ... and she strongly doubts that she will have the pleasure to drive like a madman, in reverse also,  as she always does!!

But ... you know ...  Miss iris is definetely the Queen of the gas pedal!!
After some practice ... she masters the car the way she wants to !

Enjoy this video in which Miss Iris madly drives this Golf ... and enjoy some amazing angles scenes !!
You'll get 1 file (929.7MB)