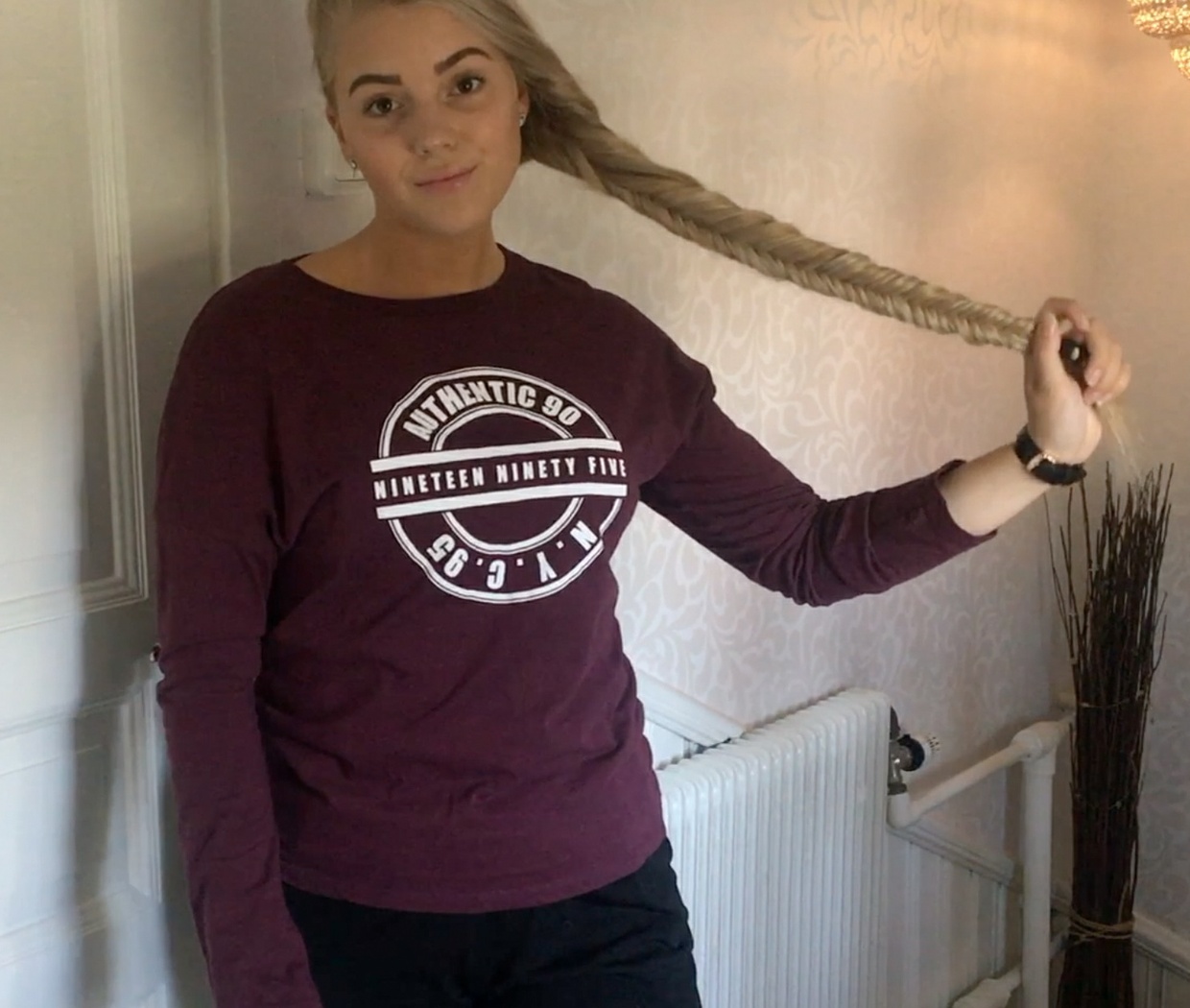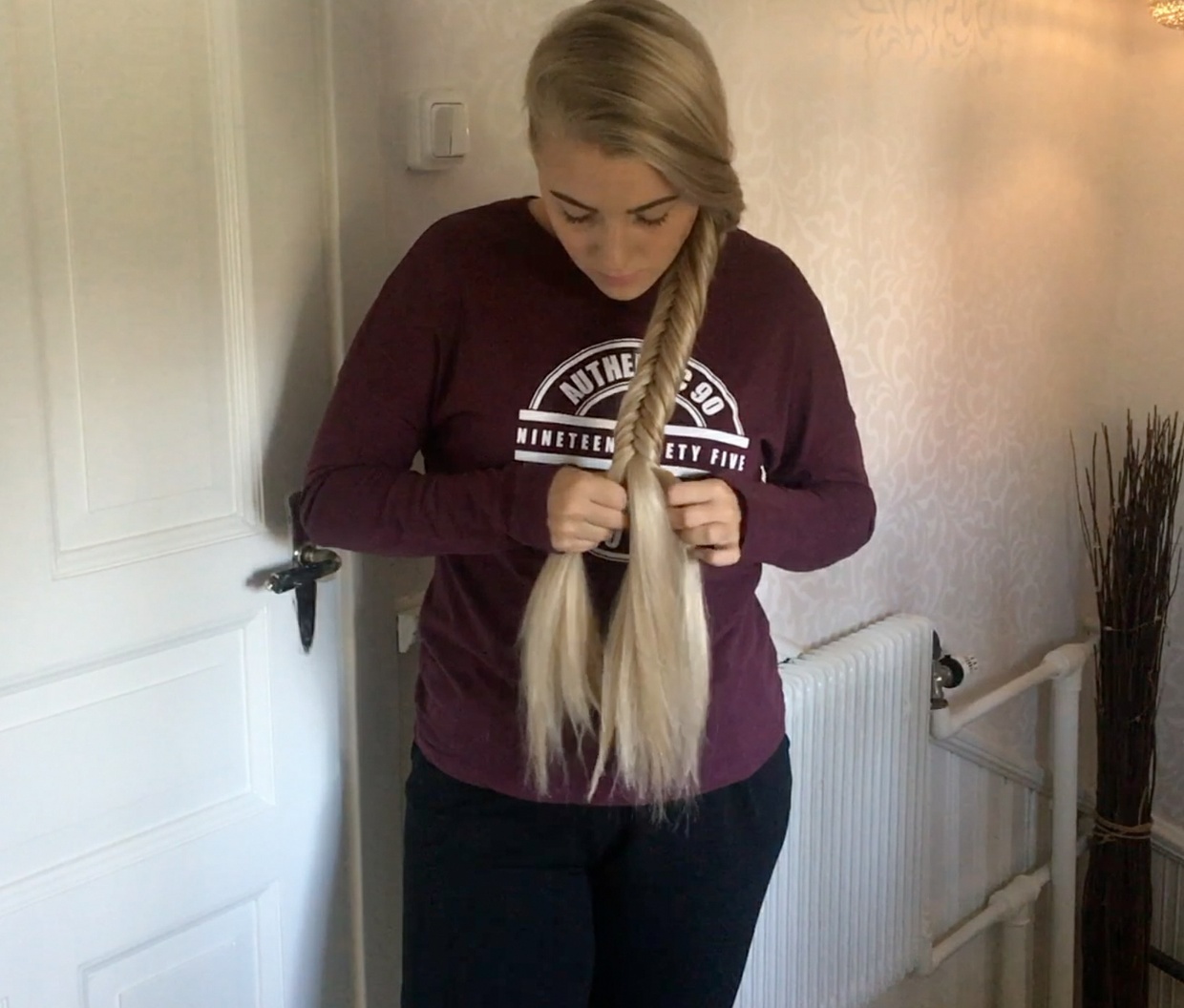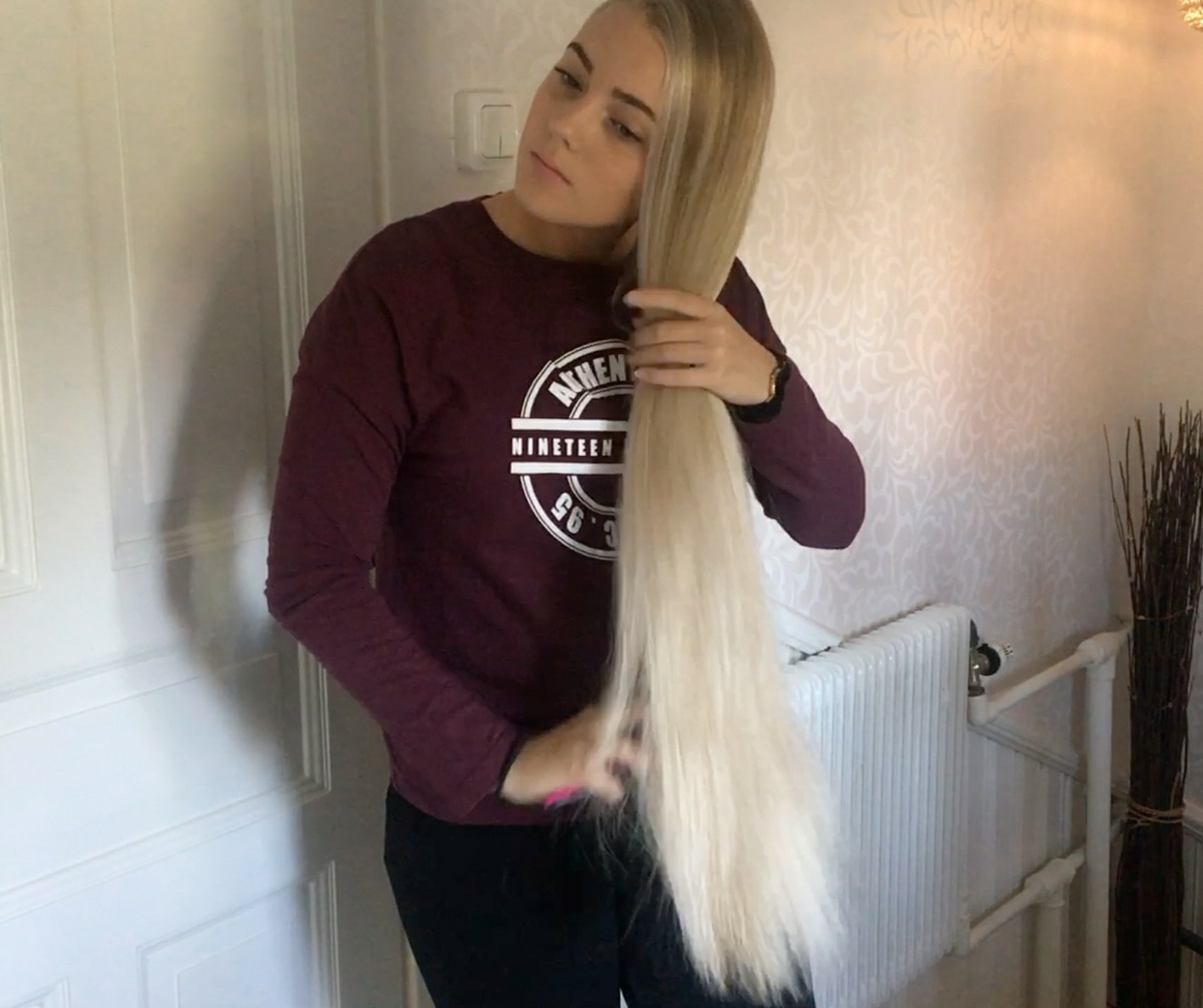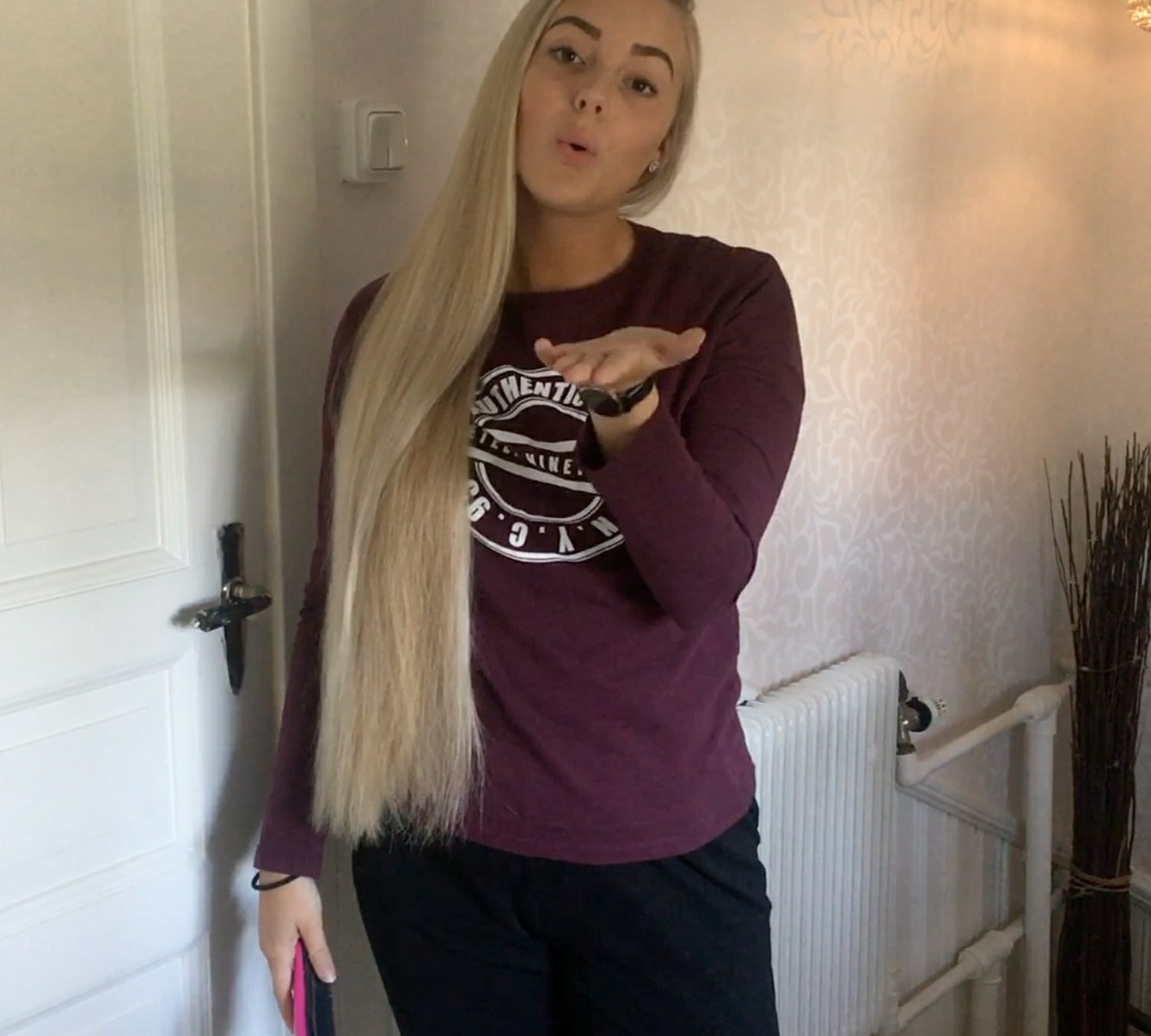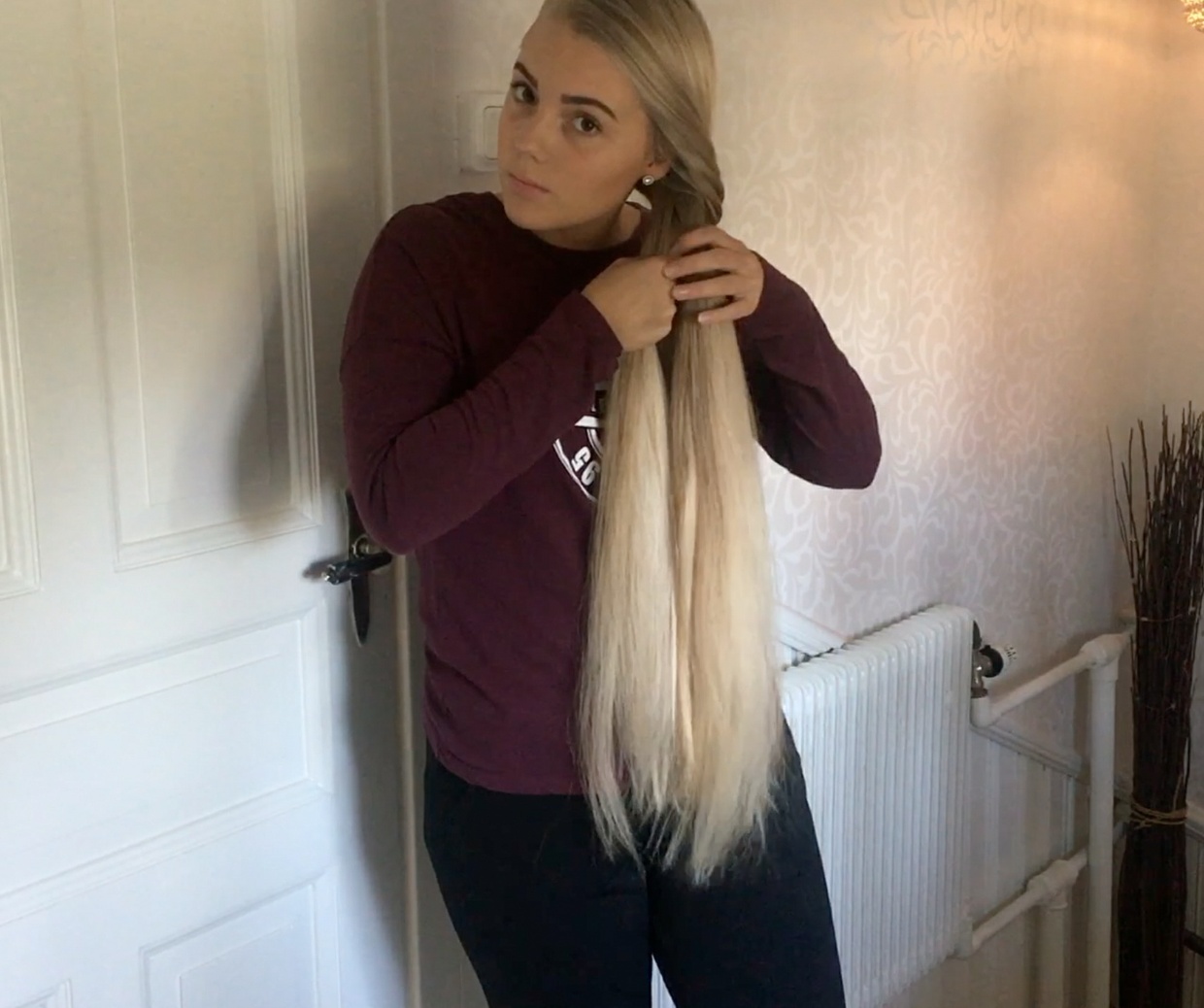 VIDEO - Swedish fishtail braid
Preview: 
https://www.youtube.com/watch?v=Ie4HKl1uFc0
She is young, very beautiful, and she loves being our models, which both she and we are very proud of!
She has made a lot of videos for more, and in this video, you will watch her as she goes through the whole process of making a fishtail braid.
That takes long time, especially with tailbone length hair.
She has light blonde tailbone length her which suits her perfectly!
In this video, you will see braids and undoing of the braids, hair brushing, stroking her fingers through her hair and more!
This video is over 11 minutes in length.
If you buy this video within the first 24 hours, you will get a discount of 20%!
Discount code: discount
You'll get a 1.6GB .MP4 file.
More products from RealRapunzels