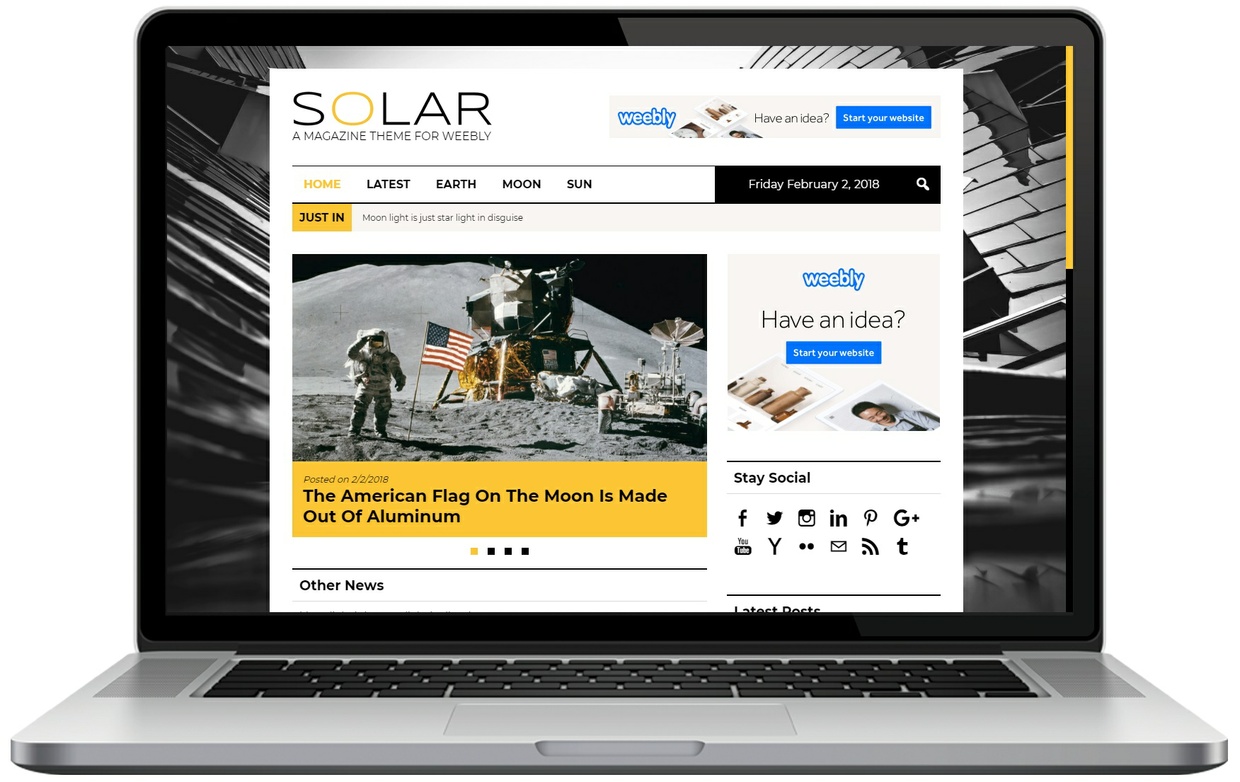 Solar (Weebly Theme)
Amazing is what you need, so amazing is what you get! Introducing Solar, a state of the art magazine theme for Weebly. Forget everything you know about how a Weebly theme can operate. We wanted to build a theme that would carry features and capabilities the Weebly community didn't think was possible. So stand back and get ready to experience and learn about one really cool Weebly theme.
Let's say you have a blog. You write a lot, have a few different categories, but want the style of your theme to be more modern and magazine-like. Well, Solar can pickup that tab! Solar will take your latest posts and automatically organize them into a clean and trendy magazine layout. We're not done! Solar will additionally do the same for 3 categories of your blog, and all without touching a single line of code.
Theme page:
https://weeblytricks.weebly.com/weebly-themes-and-templates/solar
You'll get a 751.9KB .ZIP file.
More products from Weebly Tricks