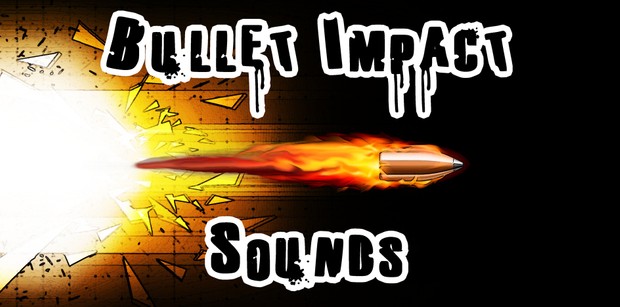 Bullet Impact Sounds
Bullet Impact Sounds
contains 153 bullet sound effects (23 bullet flybys and 130 bullet impacts). Bullet impacts cover 16 different surfaces. Body Flesh, Body Thump, Concrete/Brick, Dirt, Grass, Rock, Gravel, Glass, Metal Light, Metal Heavy, Wood Light, Wood Heavy, Water, Mud, Snow and Ice. Each surface has 8-9 sound variations.
Audio preview: 
https://soundcloud.com/gamemasteraudio/gamemaster-audio-bullet-impact-sounds-preview
View full sound list here (
https://drive.google.com/file/d/0B5dvEuuBmNhIOXRqeHNSMDMzQlE/view?usp=sharing
)
This pack also includes a variety of 150 bonus sounds effects from our full library Pro Sound Collection (
https://sellfy.com/p/jxCB
) featuring over 3400 sound effects. Follow us on Twitter for all the latest updates. Email us at 
[email protected]
 to ask questions, make suggestions and give feedback.
http://www.gamemasteraudio.com/
You'll get 1 file (133.0MB)
More products from Gamemaster Audio