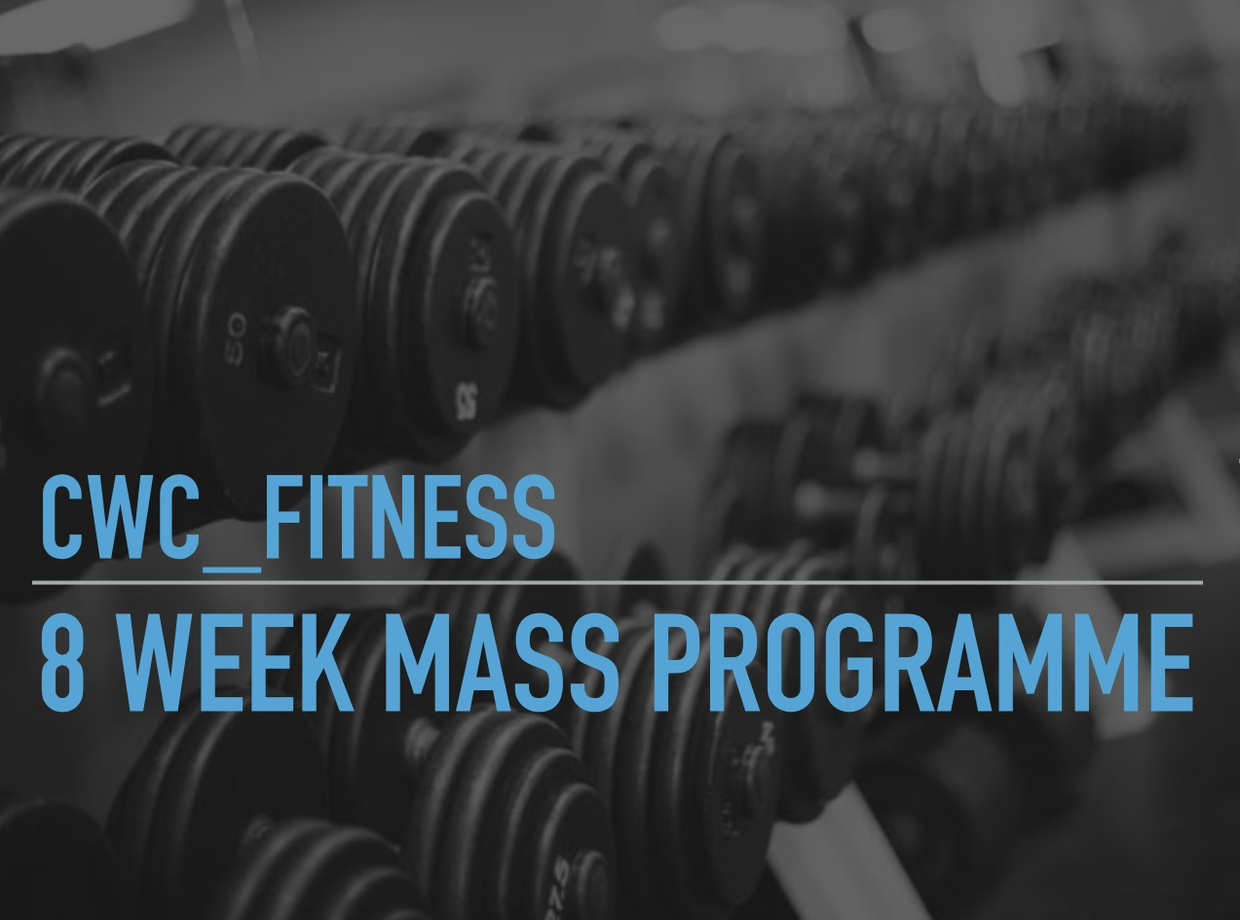 8 WEEK MASS PROGRAMME
Reviews and Feedback
---
"Starting the 8 week program was great! From the first workout, the pump was great, and it was really easy to follow. Also, I haven't gotten tired of the workouts. There's enough diversity, where I look forward to seeing what I have to do. After 4 weeks I'm up about 2 kg, and I'm feeling/looking great. 10/10 recommend for anyone trying to build strength or size."
"I've really enjoyed doing the 8 week plan, it has been the most effective and I have had and the most fun"
"Hi Connor,
Thank you for the amazing 8 week workout you sent me. It was the perfect motivation needed after a major operation. The workout plan it's self was perfect as it worked the whole body equally. Loved the workout routine. Thank you very much for it!"
"The program was just what I was looking for. Leaves you with a sense of joy when you come out the gym as the pump is unreal. Not to mention the pain your muscles will be in the next day. Highly recommend this program"
"I have followed cwc_fitness aka Connor while scrolling threw the featured pictures on the search and I came across this yoked lad and knew I had to give a follow I had a feeling he would be doing big things in the future so once I saw the drop of his 8 week program it was going to be a must for me to get it he can give you the perspective of being big and lean all in one what more couldn't you ask for."
"Hi mate I saw it on your story and thought since you had success on the programme I would give it a try as training was starting to plateau"
Welcome To My 8 Week Mass Programme,
In this training programme you are going to be taken through my current training programme specifically designed to improve strength whilst building new muscle tissue. This training programme has been tried and tested by myself as well as many other individuals. I originally created this plan for myself but due to the results I gained from the programme I decided to share it with you.
As mentioned in the title of the Programme, the programme lasts for 8 Weeks. Throughout the 8 Weeks, the programme will show you many different training techniques, different rep and set schemes and will allow you to try new exercises.
I am sure you will enjoy the programme over the upcoming weeks and I can promise you, if you stick to this programme whilst following a suitable diet plan you will see great improvements in your physique. Throughout the programme if you have any questions or queries please don't hesitate to contact me. You can do this by emailing me @
[email protected]
or by Direct Messaging @cwc_fitness on Instagram.
You'll get a 366.9KB .PDF file.