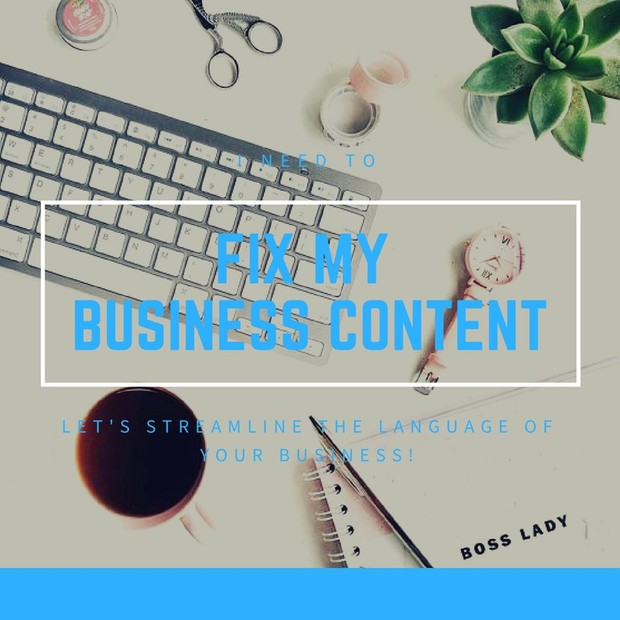 FIX MY BUSINESS CONTENT
Copy and content that accurately represents your brand is critical to the external visibility and internal credibility of your business. 

Annual reports, marketing materials, website content, business cards, sales language, the list of written content integrated into all facets of your business goes on and on.

Well-written and descriptive business copy can make your brand stand out, improve your business sales and streamline the internal communications with your team.

But most importantly? Your business content must be updated, improved and streamlined to grow with your brand.  We deliver business copy that gets results. 

---

What's Included:

✔ Website Content (Up to 5 tabs)
✔ Social Media Platform Content Updates (Descriptive language only)
✔ Marketing Materials Review & Updates
✔ Business Logos, Cards, Letterhead
✔ Product Descriptions
✔ Video Scripts 
✔ Sales Copy Language
✔ Email Sequence Language
✔ Grand Opening Language
✔ Product Service Outlines 
✔ "Launch Day" Messaging
✔ Client Testimonials
✔ Content rewrites, proofreading, editing and grammar checks 
✔ 2 full client review and content edits
*Up To Three Services Provided
You'll get 1 file (483.5KB)
More products from J.Griffith PR Shop