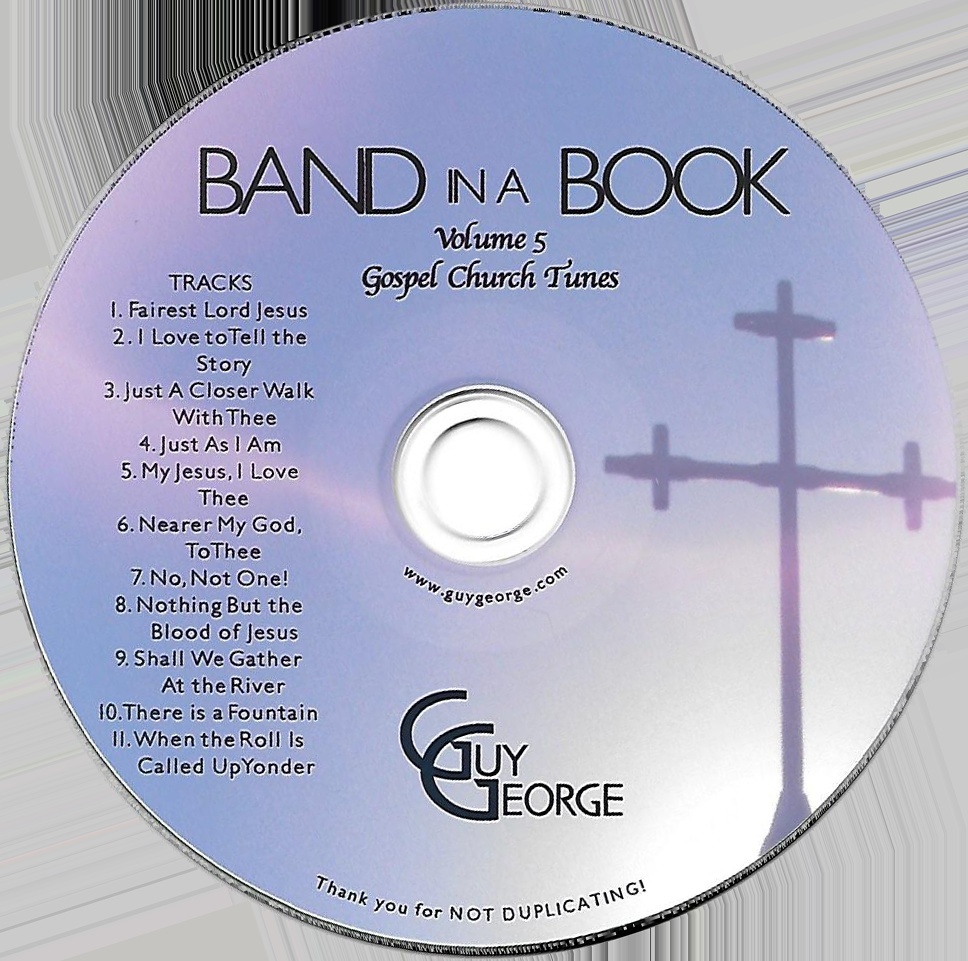 Band In A Book Vol 5- Gospel Church Tunes
Band IN A BOOk, Vol 5 Gospel Church Tunes with Back-up Tracks
Includes: "Fairest Lord Jesus", "I Love To Tell the Story", "Just a Closer Walk With
Thee". "Just As I Am", "My Jesus, I Love Thee", "Nearer My God, To Thee", "No. Not One!", "Nothing But the Blood of Jesus", "Shall We Gather At The River", "There ls A Fountain", & "When The Roll Is Called Up Yonder".
You'll get a 44.8MB .ZIP file.