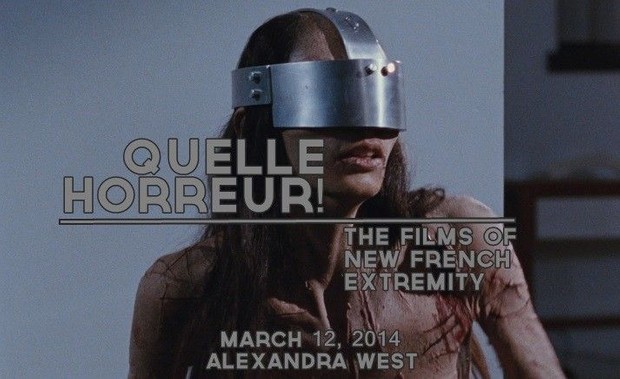 Quelle Horreur! The Films of New French Extremity
Instructor: Alex West
The turn of the millennium saw many cultural and social changes. While "torture porn" emerged as a leading sub-genre in horror at the time, something much more sinister and twisted surfaced in France. Labelled "New French Extremity" by Art Forum critic James Quandt, these films were graphic and shocking, yet also strangely artful. They have gone on to inhabit their own subset of horror and changed the direction of new millennial horror. No longer were horror films cheap gory money grabs, they could be artistically expressive and delve into complicated philosophical discussions. These films directly challenged the whitewashed, tourist attraction images of France portrayed in such films as An American in Paris, Amelie and Before Sunset and delve into the deeper subconscious of a country that has known few times of peace or acceptance. By examining the cultural and artistic history of France including the Grand Guignol, the Theatre of Cruelty and riots which have dominated the political landscape of the last thirty years we will see how the trajectory of New French Extremity has pushed the boundaries of conformity, taste and horror . This lecture will examine all those influences on Irreversible (2002), Trouble Every Day (2001), High Tension (2003), Them (2006) and Martyrs (2008) among others.
You'll get 1 file (1.5GB)
More products from The Black Museum